MAC Football Has Season Kickoff
By Raymond Rolak 31 lipca, 2015
DETROIT-- The Mid-American Conference football coaches got together at Ford Field to kick-off the 2015 season. The Toledo Rockets and Bowling Green Falcons have been picked in the preseason poll to win the West and East Divisions respectfully. The championship will be Friday, December 4th at Ford Field and televised on ESPN2.
San Diego Bowl's Bruce Binkowski Back for 38th Year
Toledo has a veteran team and welcomes back 46 letter winners and 17 starters from last year's team that went 9-4 overall, 7-1 in conference play. The Rockets went on to an impressive 63-44 win over Arkansas State in last year's GoDaddy Bowl. Trent Voss is a pre-season Lombardi Award pick.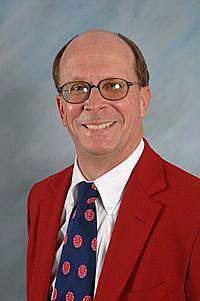 Longtime San Diego sports broadcaster, Bruce Binkowski, was in Detroit and Chicago to showcase the Poinsettia Bowl on December 23rd and the Holiday Bowl on December 30th. Both will be played in San Diego at Qualcomm Stadium. This will be the 38th year that Binkowski has been associated with the post season San Diego Bowl's. This year, the Poinsetta Bowl sponsored by the San Diego County Credit Union will present a post-game fireworks extravaganza. "As an added value, Poinsettia Bowl fans will see a bigger, more powerful and more creative fireworks display than any show we have ever had, said Binkowski. "This will rival any presentation in America. The bowl activities in San Diego will be a great holiday destination for famililes, he added." http://sandiegobowlgames.com
Northern Illinois Will Have to Hustle for Bowl Opportunity
Toledo will have great offensive fire power and will be paced by junior running back Kareem Hunt who rushed for 1,631 yards and 16 touchdowns in only 10 games last season. Wide receivers Corey Jones, with 842 yards and five touchdowns and Alonzo Russell, 770 yards receiving and eight touchdowns, provide the Rockets with receiving threats. Defensively, Toledo returns 10 starters including defensive end Trent Voss, who had 77 tackles and 15 tackles for loss in 2014, and defensive tackle Treyvon Hester, with 49 tackles and 9.5 tackles for loss last season. Voss is up for numerous pre-season national lineman awards.
Western Michigan will be a threat. Third year coach P.J. Fleck has his team poised to showcase this season. Look for the season tipping point to be decided on November 27th when Toledo hosts WMU. The Broncos have Corey Davis, Jarvion Franklin and Zack Terrell as potent offensive threats. James Kristof and Willie Beavers are two pre-season Lombardi Award candidates for the Broncos.
Bowling Green returns a veteran squad also with 46 letter winners and 18 starters from last year's 8-6 team that won the inaugural Raycom Media Camellia Bowl with a 33-28 win over South Alabama. Second-year head coach Dino Babers will look for quarterback Matt Johnson to lead the Falcons coming off a season missed by injury, while running back Travis Greene rushed for 949 yards and 12 scores and wide receiver Roger Lewis hauled in 73 receptions for 1,094 yards and seven touchdowns. Alex Huettel will dominate line play.
Eastern Michigan will struggle to stay at the top of the standings. Sophomore quarterback Reginald Bell Jr., was one of seven quarterbacks in the nation to lead his team in passing and rushing. EMU head coach Chris Creighton has a much improved offensive line. Creighton has great expectations for Andrew Wylie, Darien Terrell, Jake Hurcombe and Matt Thornton. Creighton also plans for native Detroiter's Ka'John Armstrong and Jeremy Hickey to be in the offensive line rotation. Pat O'Conner and Great Ibe have been nominated to the preseason Lombardi Lineman Award candidates list. "Saturday afternoons last fall were frustrating, but part of that is good because during the week, we always built up to a point where we believed we were going to go out there and play well and compete, said Creighton."
New CMU coach John Bonamego has the experience and perseverance to move the 'Chips' forward. Pre-season Lombardi Lineman Award candidates for CMU include Joe Ostman, Ramadan Ahmeti and Blake Serpa. Quarterback Cooper Rush will be a force to be reckoned with. The 'Chips' open at home, hosting Oklahoma State on Thursday, September 3rd at 7:00 p.m.
University at Buffalo, the State University of New York quarterback Joe Licata has been named to the Manning Award Watch List. Licata, who is one of three quarterbacks from the MAC on the list, will have wide receiver Ron Willoughby as a highly regarded target. Bull's senior running back, Anthone Taylor has been named a preseason candidate for the Doak Walker Award.
Northern Illinois University has made the MAC Championship Game in Detroit each of the past five years. Everyone else in the MAC will try to bump off the Huskies, but NIU isn't going to concede very easily. They are still contenders and Andrew Ness and Boomer Mays are also pre-season Lombardi Lineman Award picks.
Four outstanding running backs will garner national attention for the MAC this season. Toledo's Kareem Hunt, EMU's Darius Jackson, WMU's Jarvion Franklin, Buffalo's Anthone Taylor & BGSU's Travis Greene have all been named to the pre-season Doak Walker Award watch list.
Fot. Bruce Binkowski of the San Diego Bowl Games