Four Players Juventus can spend on from Sale of Pogba
30 kwietnia, 2015
by Michael Skok.
As the season comes to the close, transfer season looms larger. Naturally, there will be a list of names that many of the top-tier clubs will be looking at throughout the entire summer. One of those names is the French midfielder Paul Pogba plying his trade at the Italian giants Juventus. There have been many prices being thrown around for the 22- year old talented player, with the latest figure being a potential 80 million euro bid from the French capital club, Paris Saint German. Of course, nothing is set in stone at this juncture, but if the Italian club were to sell, who can come in to replace the void Pogba would leave?
Marco Reus
One of Europe's established stars, the German winger is clearly a talisman at Borussia Dortmund, and having just recently signed a contract extension at the club where he plies his trade, would be rather hard to purchase. Yet with the departure of Jurgen Klopp, and the loss of Champions League football next season, Juventus could be in a position to negotiate with the club if approached with a proper offer. A potential 80 million infusion within the transfer kitty, as well as money from progressing deep in the Champions League would be more than enough to fulfill a price quoted by the German club. As for the player, Marco Reus would undoubtedly be the star of the club, as Juventus clearly don't have any world-class wingers that can challenge the German international. He would also be one of their prime goal-scoring threats. That, combined with the potential to win titles and compete in Europe's premier competition, Marco Reus can continue to play at the top level of European football.
Marco Verratti
Perhaps another talented midfielder can come in for the potentially departing Frenchman, Italian midfielder Marco Verratti. The international has been a regular within the Paris Saint Germain midfield this season, often times being one of the most impressive. He was instrumental in his side's efforts with overcoming Chelsea in the Round of 16 of the Champions League. However, it would be difficult to convince the Parisien club to convince to sell what is most likely their prized asset at the club. But would the potential of acquiring France's biggest talent be enough to sway the French club? Marco Verratti, no matter if he stays with PSG or goes to Juventus in this scenario, would no doubt play massive roles in either club. The romanticism of coming back to Italy can play a role, but his secure future at PSG could be enough for him to stay put for the time being.
Radamel Falcao
The Colombian could indeed be heading to Juventus after his stint with Manchester United, despite him denying it earlier. This would be more or less a gamble for Juventus, as Falcao has been nowhere near his best for Red Devil this season. However, much like the Carlos Tevez transfer, Juventus could do well to secure the services of the Columbian forward. There would be a possibility for the once prolific goal scorer to be reigniting his form in Italy. This would add had an experienced striker to Juve's rank. However with his recent performances as well as his age approaching 30, this could well be a transfer they would most likely avoid. The Colombian international himself can take advantage of a fresh start in a league he had never played at before, while continuing to play at highest level both in Italy and in Europe.
Raheem Sterling
Another winger that can play forward, the Liverpool player has certainly made it known that he can is open to a move away from Anfield with the coming summer transfer window. For all of Liverpool's resurgence last season, the decline this season has surely been disappointing for those involved with the club. Raheem Sterling can certainly continue his Champions League aspiration (as well as generally challenging for trophies) at a club like Juventus. He would add proper width and pace to an attack that can surely help the Italian club going forward. Yet there would be question marks whether the young English talent can further his potential in an entirely different setting. It is also unknown the kind of transfer money the Liverpool hierarchy would expect from a sale of perhaps their biggest talent within Merseyside, which would put off the Italian side.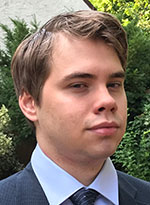 Michael Skok
Football Editor for
Polish-American Portal www.Poland.us
More on: www.mikesgoal.com