Dortmund shines as Arsenal shows Naïveté Once Again
17 września, 2014
Coming into the CL Matchday 1, Borussia Dortmund were seen as slight favorites in what seemed to be the most competitive match on paper on the day, having one of the most intimidating home stadiums in all of Europe. However, Arsenal were no strangers to the fortress of Signal Iduna Park, having played there the season before and in the 2011 - 2012 season, having come away with favorable results in both occasions. What's more, this was a Dortmund side without Mats Hummels, Lukasz Piszczek, Ilkay Guendogen, Marco Reus, Jakub Blaszczykowski, and Shinji Kagawa; players which all would have been in the Starting XI if fit. History can easily repeat here in Arsenal's favor, having missed only French duo Mattheiu Debuchy and Olivier Giroud due to injury.
What culminated on the day exposed everything that is wrong with Arsenal's football team.
Dortmund are a strong side, having been a thorn in elite European sides such as Bayern Munich and Real Madrid over the last few seasons. However, Arsene Wenger and his side should know more than enough by now what to expect from Jurgen Klopp's Dortmund side. Everyone knows that the high pressing, feverish off the ball work, and quick transitions are the trademark of Klopp's team. Yet, Arsenal seemed unfamiliar with the style, suffocating in almost every instant whether on or off the ball, unable to play the quick, fluid one-twos that have defined the Gunners for the last decade. What resulted in a 2-0 loss for the English side, which could have easily escalated to a much heavier defeat had the Dortmund offense been slightly more clinical.
So what happened?
Arsene Wenger had already lost any competitive edge with the proposed lineup he had pre-match. On a side already weak due to first team right back Mattheiu Debuchy's absence, Arsene Wenger relied on the 19 year old Hector Bellerin to facilitate the defensive position. Having already made a pretty sizeable gamble, he made it even more difficult for tasking Mesut Oezil to play the right midfield position. So now, not only was their inexperience on a flank, but Oezil's lack of defensive work would make it an obvious target for Klopp's side all match long. Even then, Arsenal's right flank weren't the only defensive weakness in the Gunner lineup. The midfield, once again proved to be as lightweight as ever, having played Mikel Arteta has the holding role in behind Aaron Ramsey and Jack Wilshere, two attack minded players. What followed was a rewind of the same play over and over again, the Dortmund midfield bullying the Arsenal field, forcing turnovers, putting Defensive duo Laurent Koscielny and Per Mertesacker under heavy pressure, and testing Wojceich Szczesny time and time again. To cap it all off, the few chances Arsenal had, fell to Daniel Welbeck, who although talented, has been criticized by current Manchester United manager Louis Van Gaal for having "poor finishing." This was again highlighted during the match, where the English striker had a one-on-one and flashed it past the far post.
One can look at the situation with Arsenal's management with comparisons with the opposite number in Dortmund's management. Dortmund, having had injury crises in the past, bought plenty of depth to cope with the three strenuous competitions in which they are reasonable contenders in; the Bundesliga, DFB Pokal, and Champions League. Robert Lewandowski left, and in came Adrian Ramos, Ciro Immobile (who scored the opener against Arsenal), and most crucially Shinji Kagawa, a player who is at his devastating best when playing for a high pressing, quick transition side such as Dortmund. Matthias Ginter, who is a promising, versatile center back, was brought in to shore up a backline that suffered heavily to injuries in the season four. The result is that this Dortmund side is the deepest squad in Jurgen Klopp's tenure, having addressed their weaknesses in depth over the past few years. As highlighted before, the team that took to the field against Arsenal is nowhere near the strongest Dortmund side Klopp can field, with everyone being fit.
In contrast, the same glaring issues were exposed, the same issues that have needed fixing for more than a couple of seasons now. Mikel Arteta is not Arsenal quality, yet he regularly plays in one of the most pivotal roles in high profile games, and time and time again his weaknesses were exposed, he can't tackle, doesn't have the defensive nuance, and is physically weaker than a proper defensive midfielder. Take his opposite number, Sebastian Kehl, who isn't exactly the greatest DM in the world himself, bullied the Arsenal midfield time and time again. The lack of a World-class striker, once again, comes back to haunt Arsenal. Danny Welbeck had a golden opportunity to take the lead against a very dominant Dortmund side, in what was the best opportunity of the game for Arsenal. He fluffed it; five minutes later Ciro Immobile scored a quality goal which gave the German side the lead. If Arsenal had the appropriate striker, it would have been very possible to come away with a result, despite Dortmund's dominance throughout the match. The lack of a proper replacement for the Mattheiu Debuchy once again exposed the threadbare nature of Arsenal's squad in the defensive department. With Sagna and Jenkinson gone, Arsene Wenger signed only one suitable replacement to fill in. Callum Chambers, who was a right back in his Southampton days, now has the added stress of Wenger playing him in two defensive position, Center Back and Right back. Since Thomas Vermaelan was sold, (with no replacement), no replacement Centre back was signed, so an injured Callum Chambers would have detriment to not one, but two positions in the back line.
What culminated on Tuesday were the neglectful behavior of Arsene Wenger and his management in the transfer window. The weaknesses that the North London had exposed time and time again are already a hackneyed piece of legitimate criticism. Questions have been asked several year about Arsenal's inability to fix the most high profile and highly publicized short comings, and questions they still remain.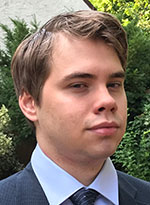 Michael Skok
Football Editor for
Polish-American Portal www.Poland.us
More on: www.mikesgoal.com