Mine Free World in Oslo. Landmine Free 2025 Needs to Become a Reality.
Bjørn Bjerke 17 grudnia, 2019
Polish Princess Angelika Jarosławska Sapieha sended her heartfelt thanks to the Royal Families of Norway and Belgium, the Norwegian government and all organizations and representatives of countries involved in the campaign for Mine Free World.
The Fourth Review Conference for a Mine Free World took place in Oslo, on November 25-29. State parties to the Mine Ban Treaty adopted a five-year action plan, containing 50 points. That will ensure mine clearance and other treaty obligations are met by the year 2025.
His Royal Highness Prince Haakon from Norway and Her Royal Highness Princess Astrid from Belgium met in Oslo to support the international efforts to free the world from landmines.
In 2018, Landmine Monitor recorded 6,897 people killed or injured by mines and explosive remnants of war. Armed conflict and large-scale violence, particularly in Afghanistan, Mali, Myanmar, Nigeria, Syria, and Ukraine, heavily influenced the high level of casualties recorded.
Crown Prince Haakon of Norway and Princess Astrid were present at the opening of the fourth supervisory conference in Oslo City Hall.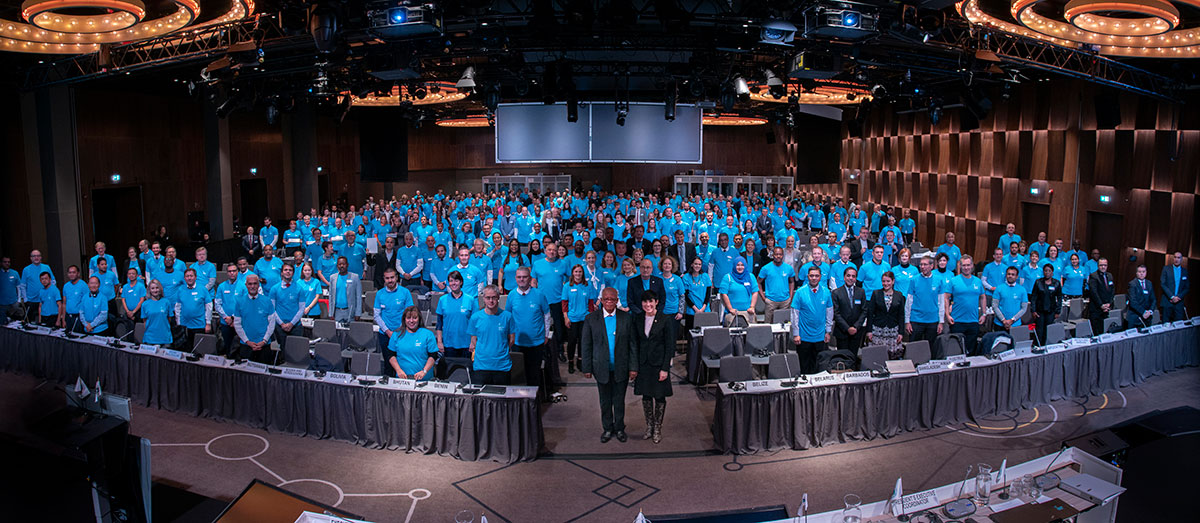 It should be recalled, that Norway was strongly instrumental in the adoption of the Mining Convention in Oslo on in 1997 and also holds the presidency of the Mining Convention this year.
Crown Prince Haakon spoke at the opening of the Mine Free World conference, which gathered more than 600 people from all over the world.
Crown Prince Haakon said: "I believe this is a testimony to the importance of the topic and the occasion. You are here to discuss a problem that needs to be addressed as a matter of urgency. Many of you are all too familiar with the real costs of the landmine problem – in terms of human suffering, broken communities and lost development opportunities."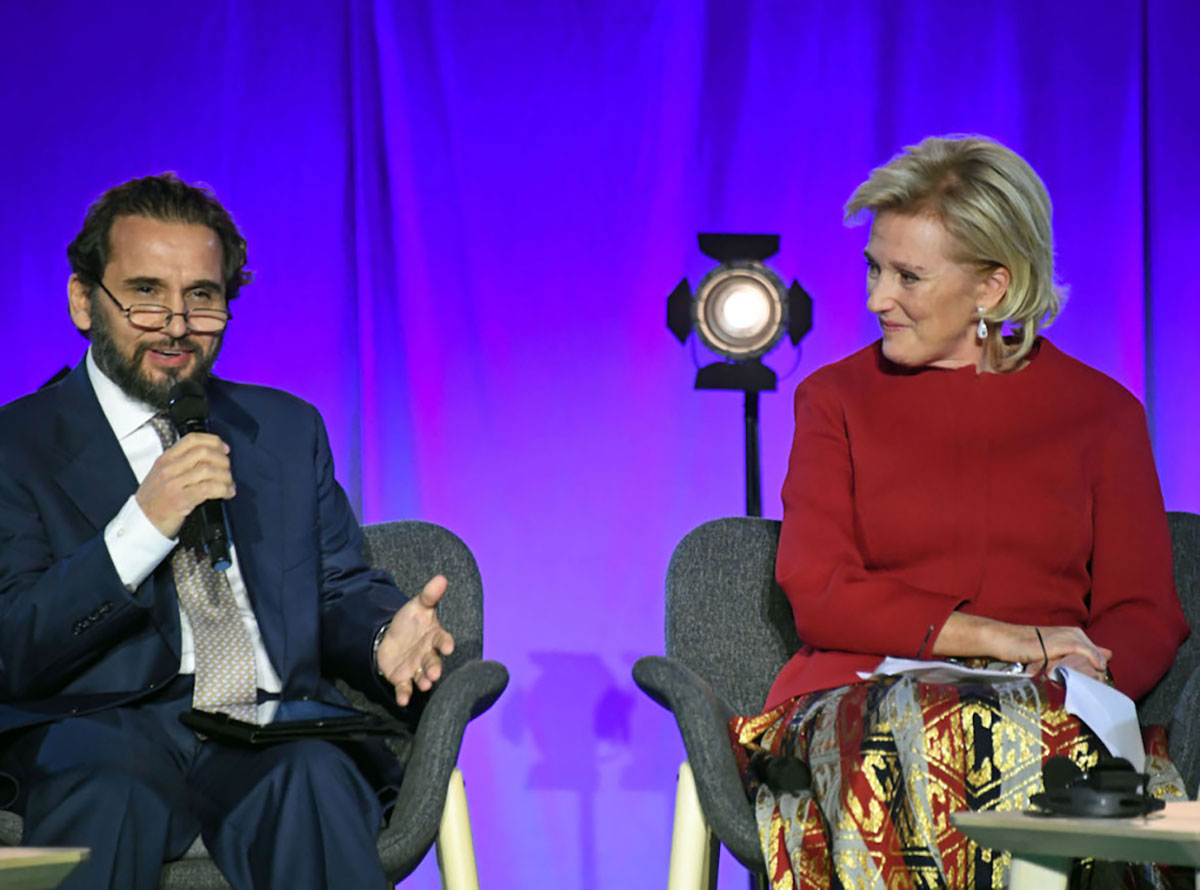 Prince Mired of Jordan and Princess Astrid of Belgium in Oslo. Photo: Sven Gj. Gjeruldsen - The Norwegian RoyalCourt.
20 years have passed since the entry into force of the Convention prohibiting the production, use, storage and export of anti-personnel landmines.
Mine Ban Convention as a result of an unprecedented process involving partnerships between the states and civil, society organizations.
There is still a lot of work to be done.
Today, we need the young generation to be involved in that process.
One of the major findings of the Landmine Monitor 2019 report of the International Campaign to Ban Landmines (ICBL) it that civilian casualties remain extremely high. Landmines affect everyone and 71 percent of casualties being civilians.
International Peace Ambassador Princess Angelika Jarosławska Sapieha took honorary patronage over the anti-landmine actions in Indochina - Southeast Asia, including Cambodia, Vietnam, and Laos, where the most deadly traps are found. In Cambodia and Thailand, she met with representatives of Royal Families. As an anti-landmine advocate, she persuades the global leaders to take a joint effort to clean the world from landmines till 2025.
Recently, Angelika Jarosławska Sapieha met in Cambodia – the heart of the anti-landmine campaign with Jody Williams, co-founder of the International Campaign to Ban Landmines, the 1997 Nobel Peace Laureate.
We have to remember every day, that all over the world people are killed or maimed by landmines. Most of them are civilians, women, and children!
We have to end this death plague that brings pain to innocent people decades after the war.
Princess Angelika Jarosławska Sapieha, and Prince Harry, Duke of Sussex are continuing the anti-landmine campaign and support the action of demining the world, which was supported by Princess Diana. Princess Diana became the strongest voice of those, who were wounded and physically hurt by landmines.
Mine awareness has the potential to not only prevent accidents but also to educate a new generation, that the history of landmines should never repeat itself. We need a new generation safe and free from the burden of landmines and responsible and peace-oriented leaders.
Angelika Jarosławska Sapieha recently posted the material on Instagram: "Please, support mine clearance organizations and remember - landmine does not distinguish between a soldier's foot and a child's foot."

Landmine Free 2025 is a campaign to eliminate the terrible impact of landmines from people's lives and fulfill the promise of the 1997 Ottawa Mine Ban Treaty.
Please, use a hashtag #landminefree2025
Bjørn Bjerke