Polish Christmas Concert in the heart of Detroit. Shares Splendor of the Season
Lisa Healy November 17, 2023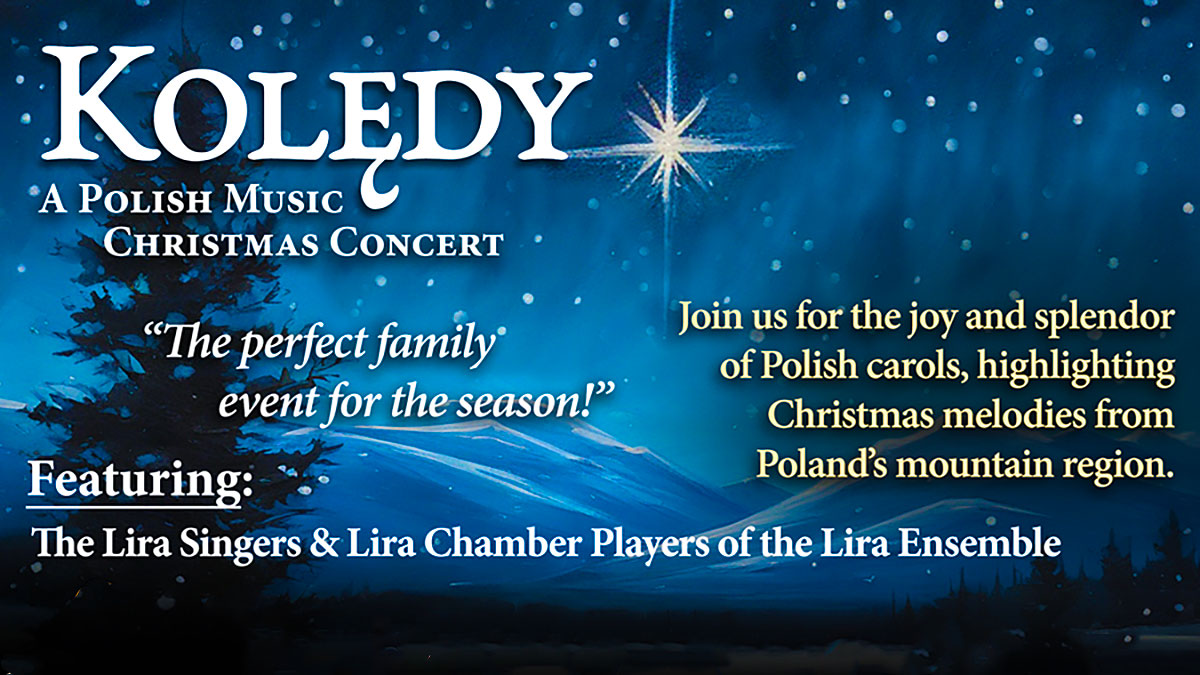 ORCHARD LAKE, Michigan (11-16-23) – Koledy: A Polish Music Christmas Concert comes to Sweetest Heart of Mary Church on Sunday, December 10, 2023, at 3:00 PM – presented by the Polish Institute of Culture & Research (PICR) at Orchard Lake, Michigan. "This is the perfect family event for the season!" said Ania Bieciuk, Associate Director of Polonia Affairs at the Institute.
This event features an exceptional treat! The Lira Singers, accompanied by the Lira Chamber Players of the Lira Ensemble of Chicago, artist-in-residence at Loyola University Chicago, will perform a musical program narrated in English by Lucyna Migala, Founder and Artistic Director. "The Lira Ensemble is the nation's only professional performing arts company specializing in Polish performing arts, so it is a special treat to have these artists in Detroit," said Bieciuk.
"We're so excited to welcome all to experience the joy of this magical season and share in beloved Polish carols featuring Christmas melodies of Poland's mountain region," added Bieciuk. The Lira Singers will appear in colorful, authentic folk outfits from the Zakopane region of the Polish mountains. This varied concert also offers some American melodies, too, as well as holiday poetry, and even a bit of music by Frederic Chopin – Poland's greatest composer – all in 75 minutes.
"And to witness this performance within the breathtaking architecture and grandeur of this church is another treat," said Bieciuk. Sweetest Heart of Mary Church is located at 4440 Russell Street in Detroit. Tickets can be purchased online or via check payable to the Polish Institute of Culture & Research. Visit www.picrol.org to reserve your tickets. For additional questions, email info@picrol.org or call (248) 836-1284.
Website: www.orchardlakeschools.com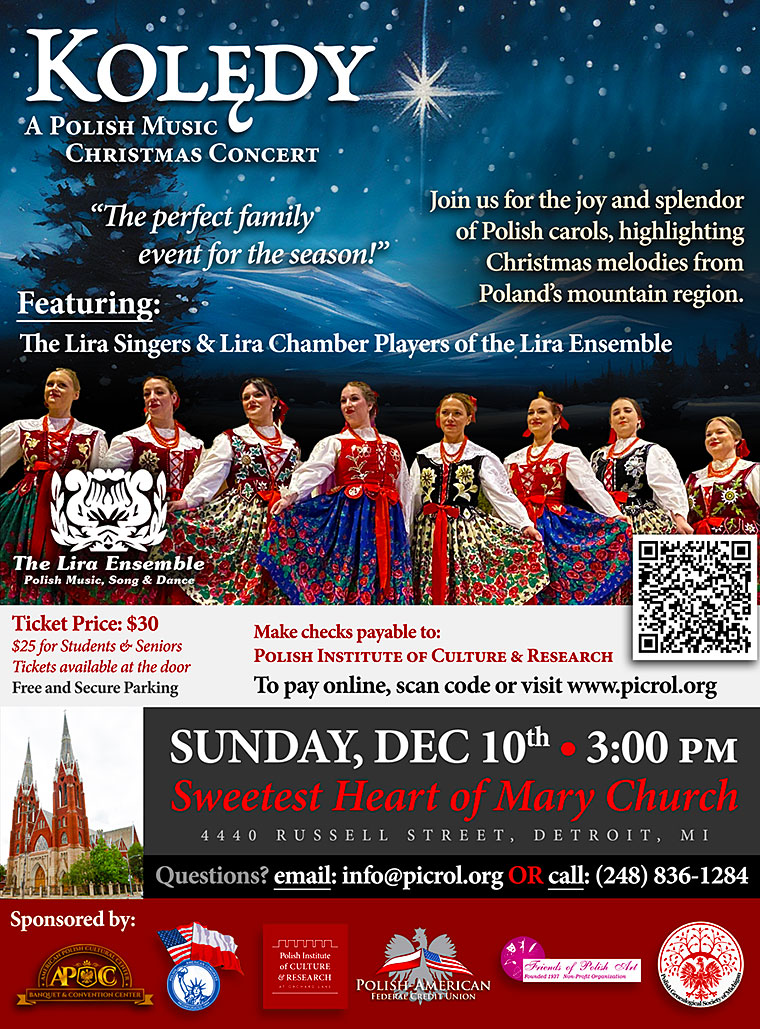 SPONSORED ARTICLE
For the most up-to-date information, please contact the company directly.
The photos contained in the article serve only as an illustration of the article.