The Grand Constitutional Concert at Grant Park in Chicago. Wielki Koncert Konstytucyjny
May 05, 2023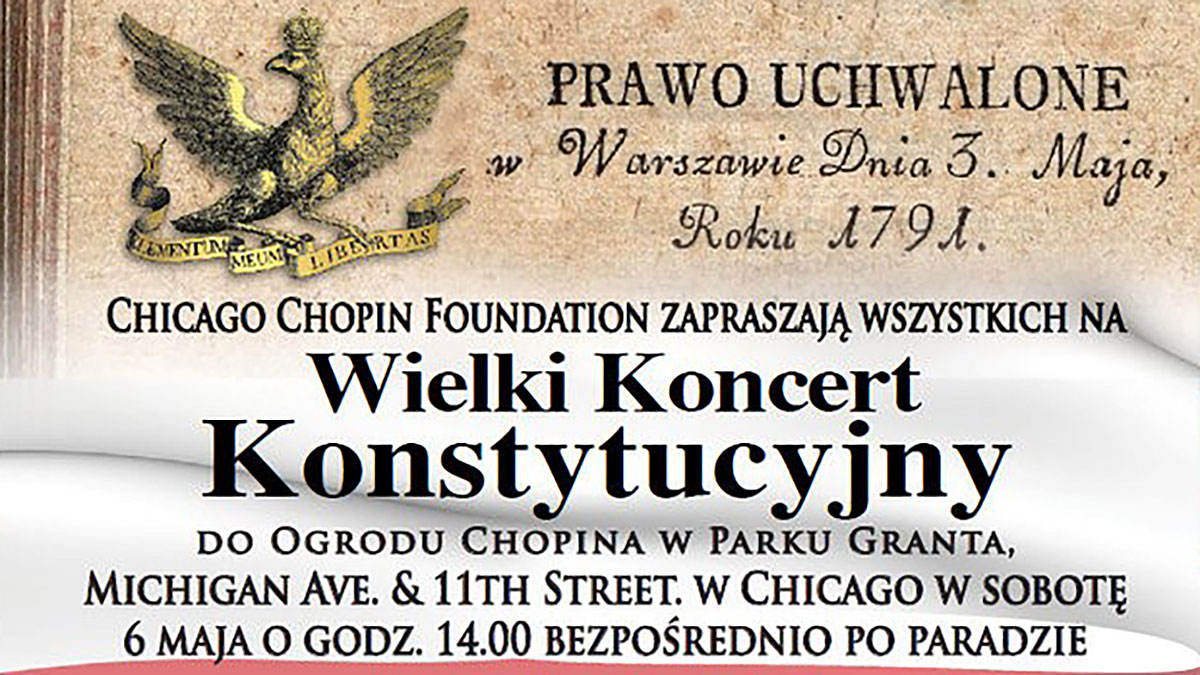 On behalf of the Chicago Chopin Foundation we invite all Chicagoans to: The Grand Constitutional Concert
Saturday, May 6 2023 at 2 pm
Colorful and musical event to celebrate the May 3 Polish Constitution with joy, dancing, and signing to praise the Polish tradition, culture, music, and independence by the Chicago Polonia showcasing "Witaj Majowa Jutrzenko" and a splendid Grand Polonaise dance around the Garden.
Long live May 3!
Spectators will also see traditional dances by Lajkonik Ensemble under the management of Halina Misterka and enjoy great music – the Chopin Concert by Marta Dudek, Peter Dudek.
This free event will take place in the open air. This year we celebrate the 232nd anniversary of the adoption of the Polish Constitution on May 3, 1791. In honor of this event, we invite everyone, especially the participants and viewers of the May 3 Parade, to the "Great Constitutional Concert" show, which will take place in CHOPIN'S GARDEN in Grant Park, on Saturday, May 6 2023 at 2 PM, immediately after the Parade at Michigan Ave & 11th Street. The 'Lajkonik' ensemble will perform in the program, and Marta Dudek will play the piano while Peter Dudek will play the alto violin. The most beautiful patriotic songs will be performed by Natalia Kawalec along with the audience.
MC Zbigniew Banas
Chicago Chopin Foundation: www.chopingarden.com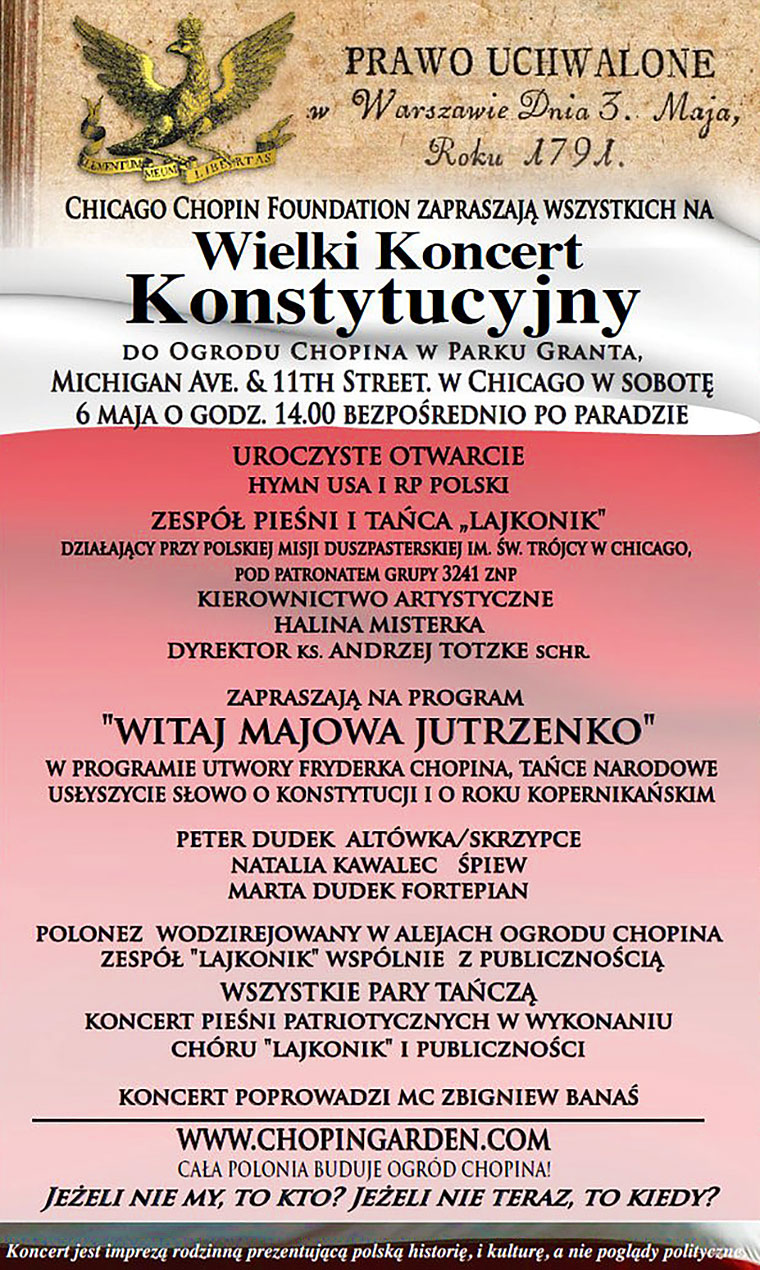 Other Polonia News from Illinois:
SEE MORE