The 85th Annual General Pulaski Day Parade in Downtown Buffalo
August 28, 2023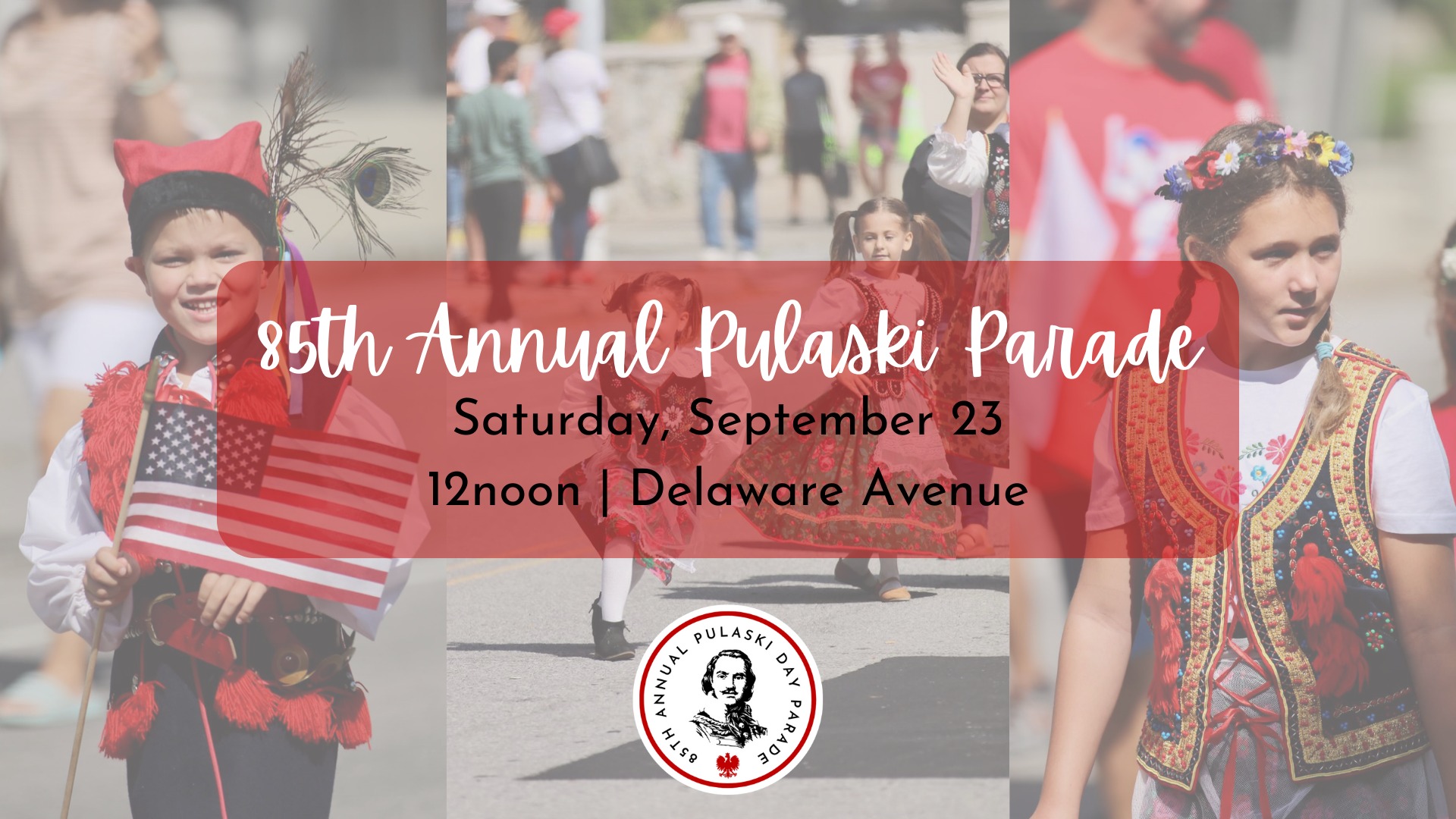 Join the General Pulaski Association for the 85th Annual General Pulaski Day Parade!

The 85th Parade is again going back to it's roots with the parade taking place on Delaware Avenue, starting at Edward Street, and ending in Niagara Square at the 2nd Annual Buffalo's Pulaski Festival. Bring your chairs and candy bags and celebrate this exciting event with us!
The General Pulaski Association prides itself on being a welcoming group of diverse individuals. All are welcome to march in and attend the parade. For applications to march in the parade visit: www.generalpulaski.com/parade.
Our parade has one of the richest histories of any parade in the United States. Previous Honorary Grand Marshal's include: U.S. Vice President Nelson A. Rockefeller, General Władysław Anders, Secretary of State of the Republic of Poland Anna Maria Anders (now Polish Ambassador to Italy), WWE Hall of Fame Wrestler Beth "Phoenix" Copeland, two-time Emmy Award-Winning Actress Loretta Swit, among many others.
Other Polonia News from New York:
SEE MORE