The Federal Government Spending Bill, Passed by Congress Last December, Included Funding of $750,000 for the Polish and Slavic Center
Foto: Zoom Meetings App logo. Foto: AlexNGM
It is our pleasure to share with you that the federal government spending bill which was passed by Congress last December included funding for the Polish & Slavic Center's facility improvements.
Thanks to the efforts by sen. Charles Schumer and rep. Carolyn Maloney, the Polish and Slavic Center was awarded $750,000.00 which will help with the long overdue repairs and modernization of our buildings at 176 Java and 177 Kent Street in Greenpoint, NY.
These investments will allow us to continue offering much-needed social, immigration, and cultural programming for New York residents, including immigrants from Poland and other Slavic countries.
We are deeply grateful to sen. Schumer and rep. Maloney for the long-standing support and friendship they have granted our organization, as well as their hard work and dedication to the issues important to New York residents.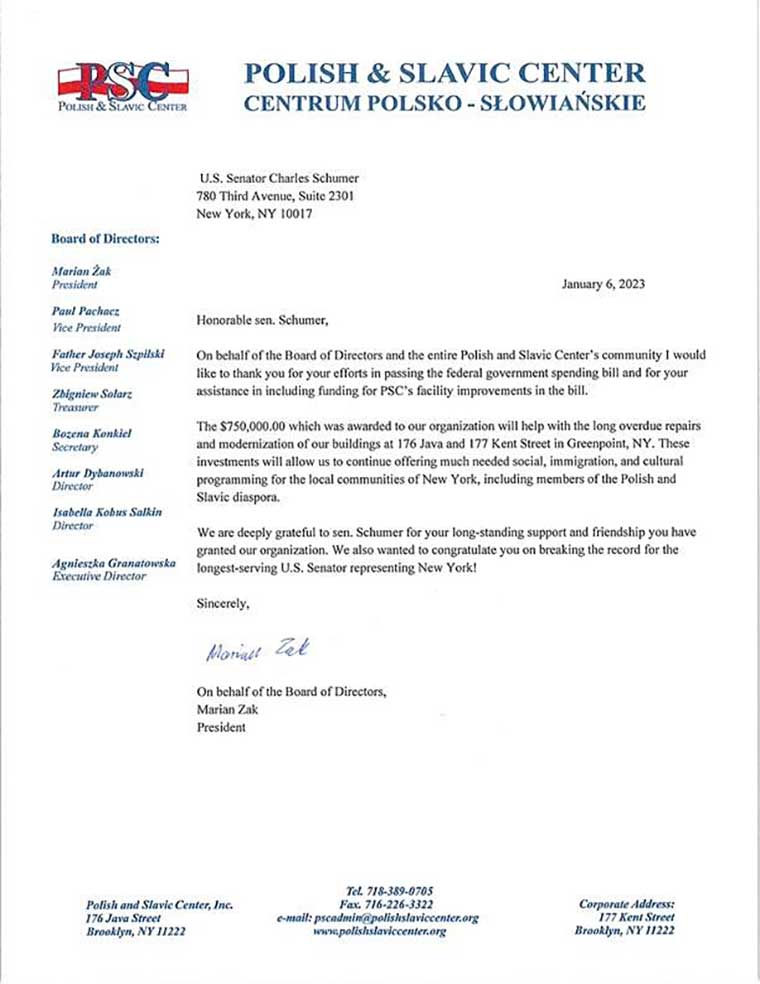 Polish-American Organizations
176 Java Street, 2nd Floor, Suite 6
Brooklyn
, NY
tel:
Click phone# to call
718-389-0705
and tell them you found their ad in Polish Pages
SPONSORED ARTICLE
For the most up-to-date information, please contact the company directly.
The photos contained in the article serve only as an illustration of the article.