We would like to kindly invite you to an outstanding upcoming event – Passports of Life a "Ładoś Group" Story - an event focused on a recently discovered story about a group of diplomats who saved thousands of Jews from the Holocaust.
The event will take place this Thursday, December 1st, at 7 p.m. at the Museum of Jewish Heritage - Living Memorial to the Holocaust Edmond J. Safra Hall located at 36 Battery Pl, New York, NY, 10280.
The event will feature a theatrical play presented by actors from Adam Asnyk High School in Łódz, Poland, a special performance by cantor Symcha Keller, the New York City premiere of "Polmission" – a movie about the Ładoś Group as well as a Q&A session with the movie director.
The event is free of charge but to secure your seat, please register through www.bit.ly/ladosgroup
Sponsors (among others) are: The Perecman Firm PLLC, Romuald Magda, Esq., Polish & Slavic FCU, Consulate General of RP.

More details can be found on the attached poster. We look forward to seeing you at this inspirational event.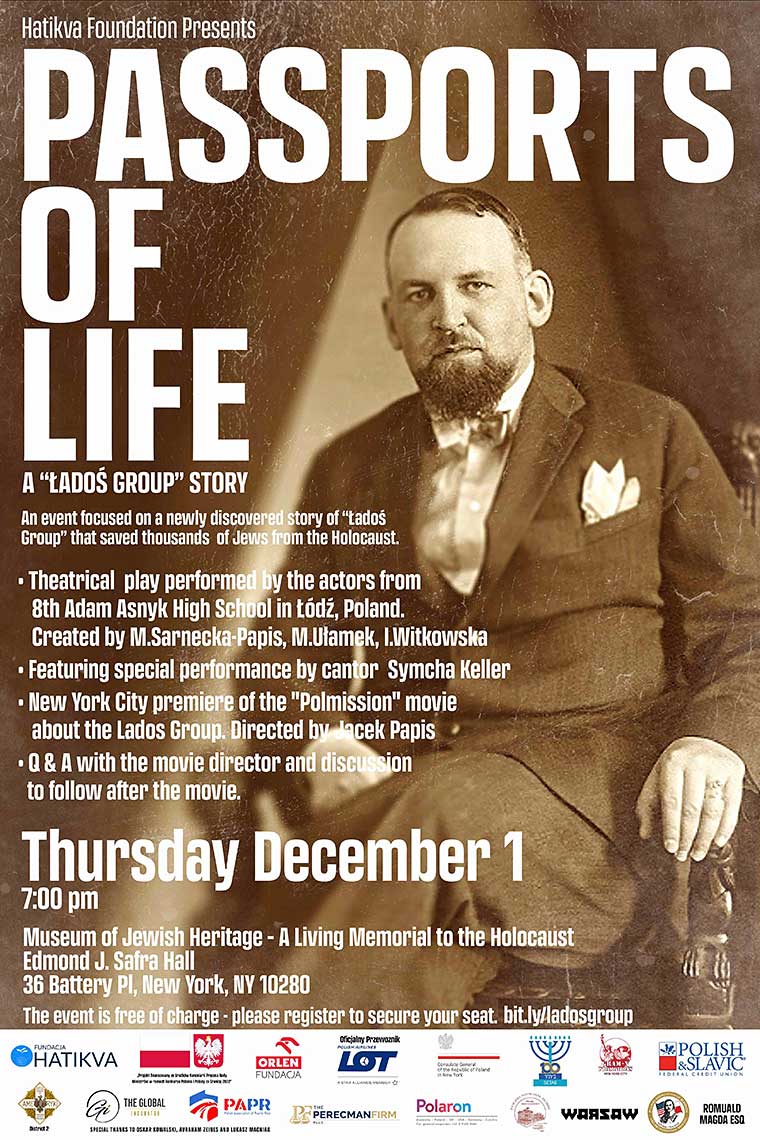 Diplomatic Missions of Poland in US
233 Madison Ave.
New York
, NY
tel:
Click phone# to call
646-237-2100
and tell them you found their ad in Polish Pages
SPONSORED ARTICLE
For the most up-to-date information, please contact the company directly.
The photos contained in the article serve only as an illustration of the article.