Annual Polish Christmas Concert Celebration at First Church of Christ Congregational in New Britain, CT
December 16, 2021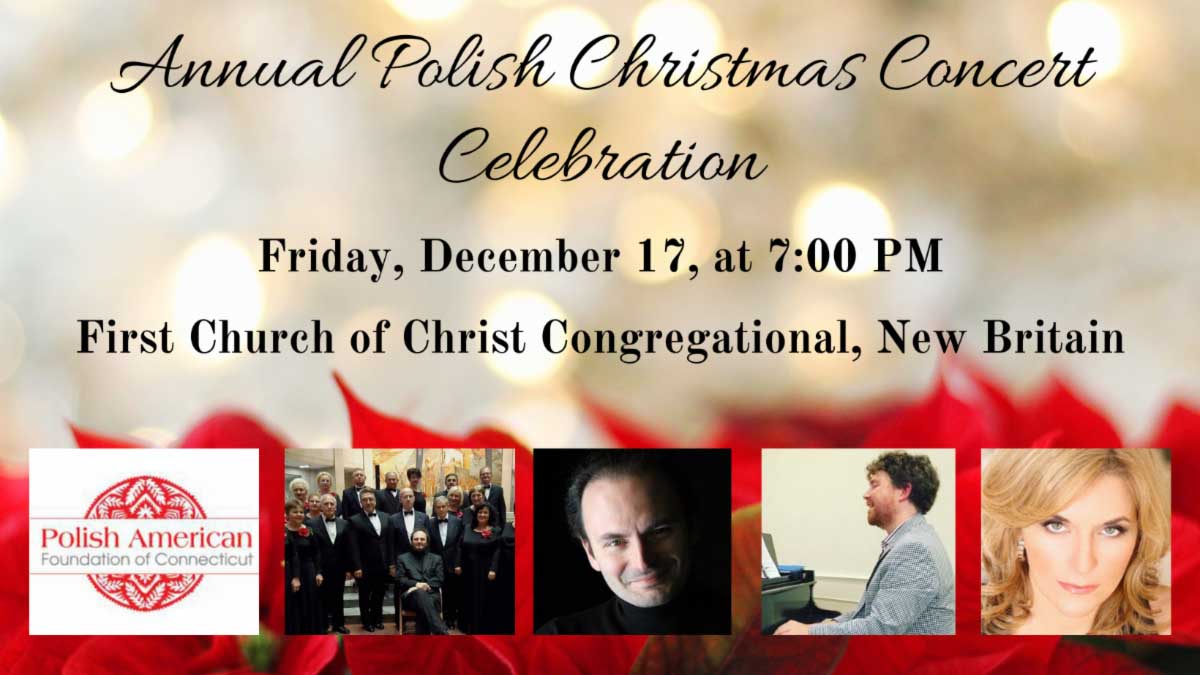 Join us for our free Annual Polish Christmas Concert Celebration at First Church of Christ Congregational in New Britain on Friday, December 17, at 7 pm. Featured performers include Pianist Nathaniel Baker, Soprano Jurate Švedaitė, Moniuszko Choir, and Flutist Jill Mauer Davis.
The program will include Frédéric Chopin's Piano Concerto No. 2 in F minor, Op. 21; a selection of Polish and popular Christmas carols and music; and several arrangements by Polish composer Jakub Kowalewski.
The Polish-American Foundation of Connecticut is the Community Patron for the concert.
First Church of Christ Congregational is located at 830 Corbin Avenue, New Britain. The concert is free to attend, but free-will offerings will be gratefully accepted.
See Past Articles Polish Events
SEE MORE