Polish Christmas Reception Hosted by the KF Pro Arte League in NYC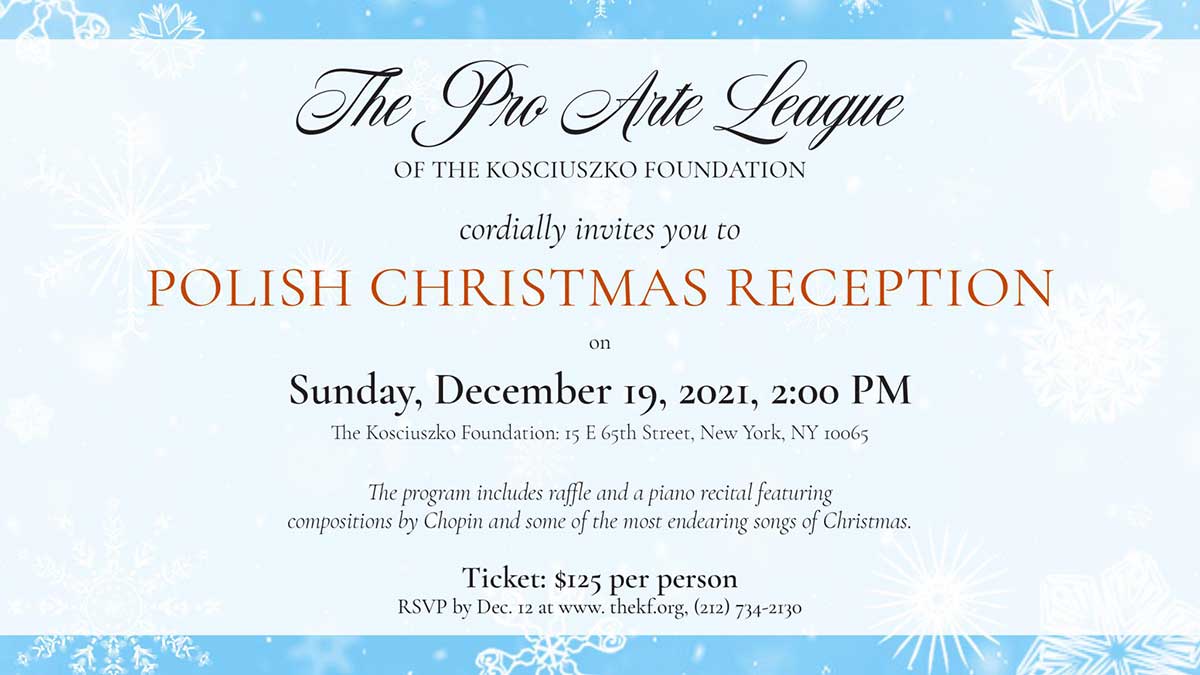 The Pro Arte League of the Kosciuszko Foundation cordially invites you to attend a Polish Christmas reception.
The event will feature traditional dishes of Poland, "oplatek," a raffle, and a piano recital of Chopin, and some of the most beautiful Polish and American Christmas carols.
It's time to enjoy some holiday cheer!
Ticket: $125 per person
Please RSVP by December 12.
Proof of vaccination is required to participate in the event.
You may make a payment online or by check. Checks should be written to: The Kosciuszko Foundation and mailed to:
The Kosciuszko Foundation
15 E 65th Street
New York,

NY 10065
Founded in 1925, the Kosciuszko Foundation promotes closer ties between Poland and the United States through educational, scientific and cultural exchanges. It awards up to $1 million annually in fellowships and grants to graduate students, scholars, scientists, professionals, and artists, and promotes Polish culture in America. The Foundation has awarded scholarships and provided a forum to Poles who have changed history.
See Past Articles Polish Events
SEE MORE