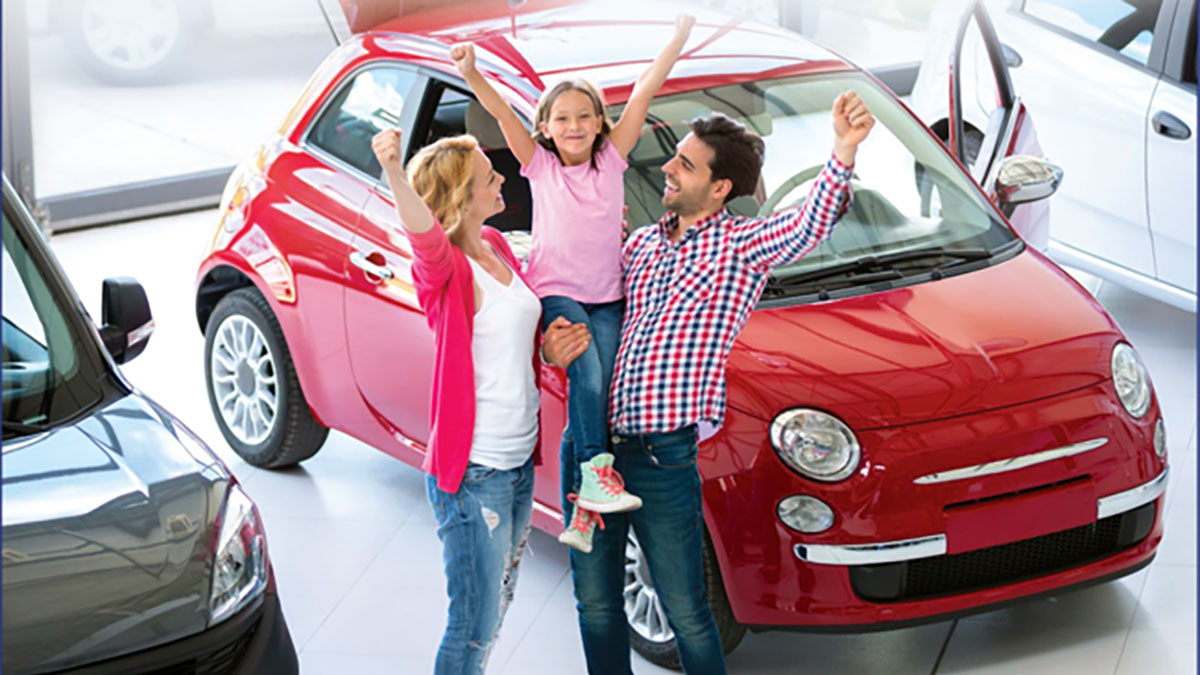 No better time to buy a car with PSFCU!
Promotional rate effective from January 15 to March 31, 2021. Rate based on 36 month new car loan purchase or refinance with one time application fee as follows: $199 for loans up to $10,000; $299 for loans $10,001-$20,000; $399 for loans $20,001-$30,000 (maximum loan amount). The Annual Percentage Rate (APR) will depend on the amount borrowed. For example, a 36 month auto loan amount of $10,000 will be 1.309% APR with $277.78 monthly payment; a 36 month auto loan amount of $25,000 will be 1.047% APR with monthly payment of $694.45. Credit is subject to credit verification and approval; 0% rate is offered to applicants with credit score 740 or above. Other rates and terms are also available. Offerings, rates, terms and conditions are subject to change without notice. PSFCU loans are not available in all states. Offer valid for PSFCU members only. Other restrictions may apply. For more details contact PSFCU branch or Member Service Center at 1-855-773-2848.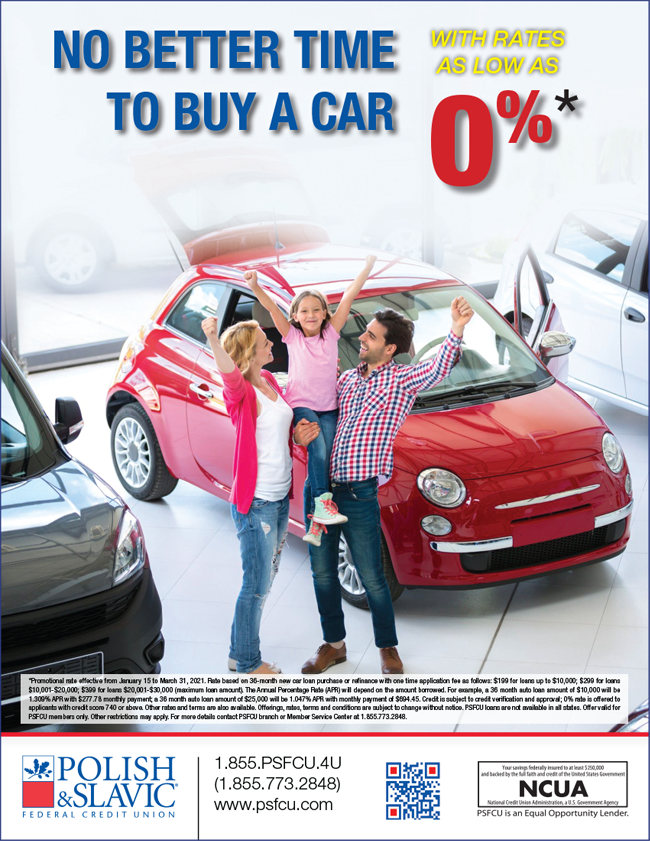 SPONSORED ARTICLE
For the most up-to-date information, please contact the company directly.
The photos contained in the article serve only as an illustration of the article.
When calling this company, please reference POLISH PAGES.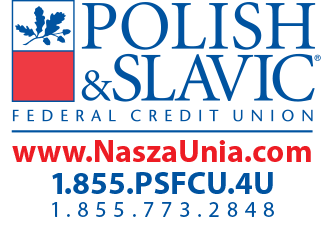 ABOUT PSFCU: 
Founded in Brooklyn, NY in 1976, PSFCU is the largest ethnic credit union in the U.S. with more than $2 billion in assets. It offers carefully tailored financial products and services to its 135,000 members and their families throughout the country, mainly through its 20 branches in New York, New Jersey, Illinois and Pennslyvania. Long known for its commitment to the communities it serves, the credit union proudly sponsors and supports countless Polish-American organizations, schools, churches and cultural events that all help make local neighborhoods succeed and thrive.