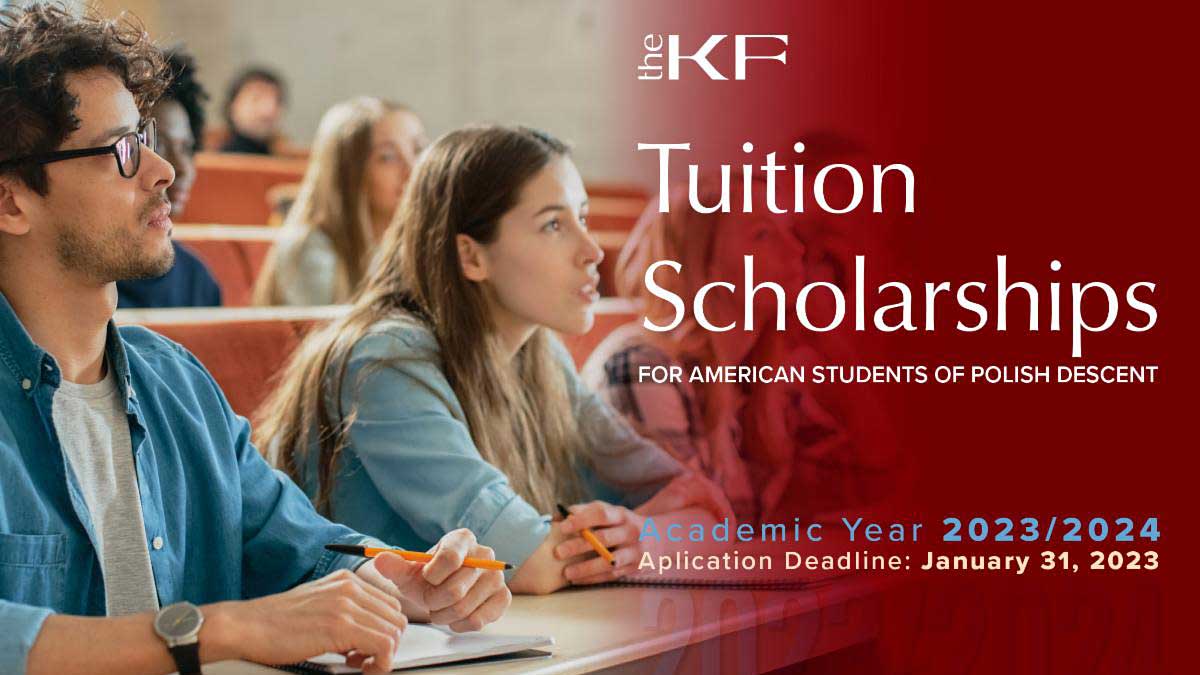 Apply today for the Kosciuszko Foundation Tuition Scholarships.
The KF Tuition Scholarships support American students of Polish descent for undergraduate and graduate level studies. Funding is only for full-time studies in the United States and English Schools of Medicine in Poland. Application Deadline is January 31, 2023.
Learn more and apply:
https://www.thekf.org/kf/scholarships/tuition
Polish-American Organizations
15 East 65th Street
New York
, NY
tel:
Click phone# to call
212-734-2130
and tell them you found their ad in Polish Pages
SPONSORED ARTICLE
For the most up-to-date information, please contact the company directly.
The photos contained in the article serve only as an illustration of the article.
Other articles: EDUCATION & SCHOLARSHIPS
SEE MORE