Student Loans from Polish & Slavic Federal Credit Union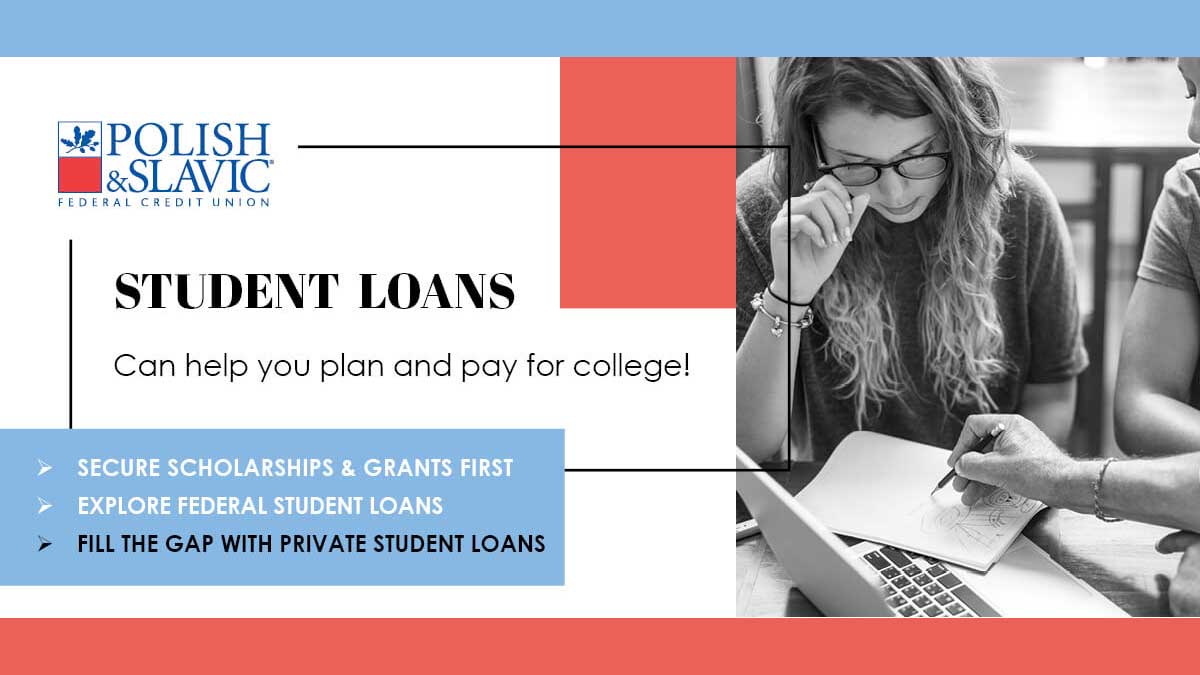 Student loans can help you plan and pay for college.
Secure scholarships and grants first
Explore federal student loans
Fill the gap with private student loans
As the cost of college continues to rise and Federal Aid isn't enough to cover your expenses, we can help with a Credit Union Student Choice Private Line of Credit.
To help our student Members find the best funding for their education, PSFCU has partnered with other credit unions to provide a line of credit through the Credit Union Student Choice Loan Program.
Through this program, we can help you and your family fill in the funding gaps that federal aid and grant programs may not provide.
Our program beats the competition with lower interest rates and no origination fees which provide you with significant cost-savings over other financing alternatives.
More Info: Student Loans | PSFCU
Banks, Credit Unions
100 Mcguinness Boulevard
Brooklyn
, NY
tel:
Click phone# to call
800-297-2181
and tell them you found their ad in Polish Pages
SPONSORED ARTICLE
For the most up-to-date information, please contact the company directly.
The photos contained in the article serve only as an illustration of the article.
Other articles: EDUCATION & SCHOLARSHIPS
SEE MORE