Award Ceremonies for 2022 PSFCU Scholarship Program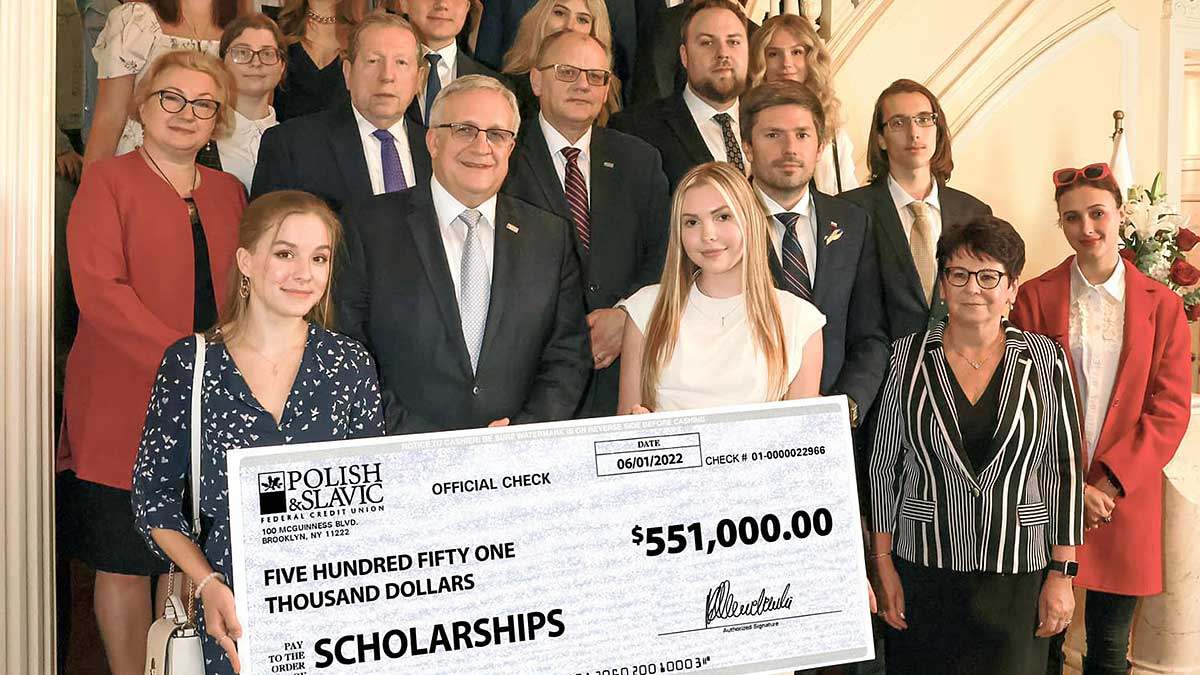 Since its inception in 2001, the "PSFCU Scholarship Program" has awarded more than $6.5 million in college scholarships to over 5,500 students.
This year alone PSFCU granted a record total of $551,000 to 488 students from across the country. The annual program is open to PSFCU members and is based on academic performance, as well as involvement in various community activities, organizations, parishes, Saturday Schools and Polish ethnic clubs.
A total of 488 students from seven states: NY; NJ; CT; PA; IL, IN; FL shared $551,000 in scholarships from the Polish & Slavic Federal Credit Union to be used for continuing their education. This year, the winners included 177 college students and 311 high school seniors.
Students are granted scholarship amounts ranging from $500 to $5,000 each. Five of students are awarded the highest scholarship amount, $5,000, and the remaining recipients received scholarships in the amounts of either $2,000, $1,000 or $500. Fifteen of the honored high school seniors were also selected to receive additional scholarships from the New York Credit Union Association (NYCUA).
The 2022 PSFCU Scholarship Program was supervised by the Scholarship Committee Members; Malgorzata Gradzki, Committee Chairperson Dr. Iwona Korga, Committee Member and Ryszard Bak, Committee Member.
Wednesday, June 1st, 2022, at 6:00pm - Consulate General of the Republic of Poland, 233 Madison Ave., New York, NY
Thursday, June 2nd, 2022, at 6:00pm - Cracovia Manor, 196 Main Ave., Wallington, NJ
Saturday, June 4th, 2022, at 12:00pm - Polish Museum of America, located at 984 N Milwaukee Ave., Chicago IL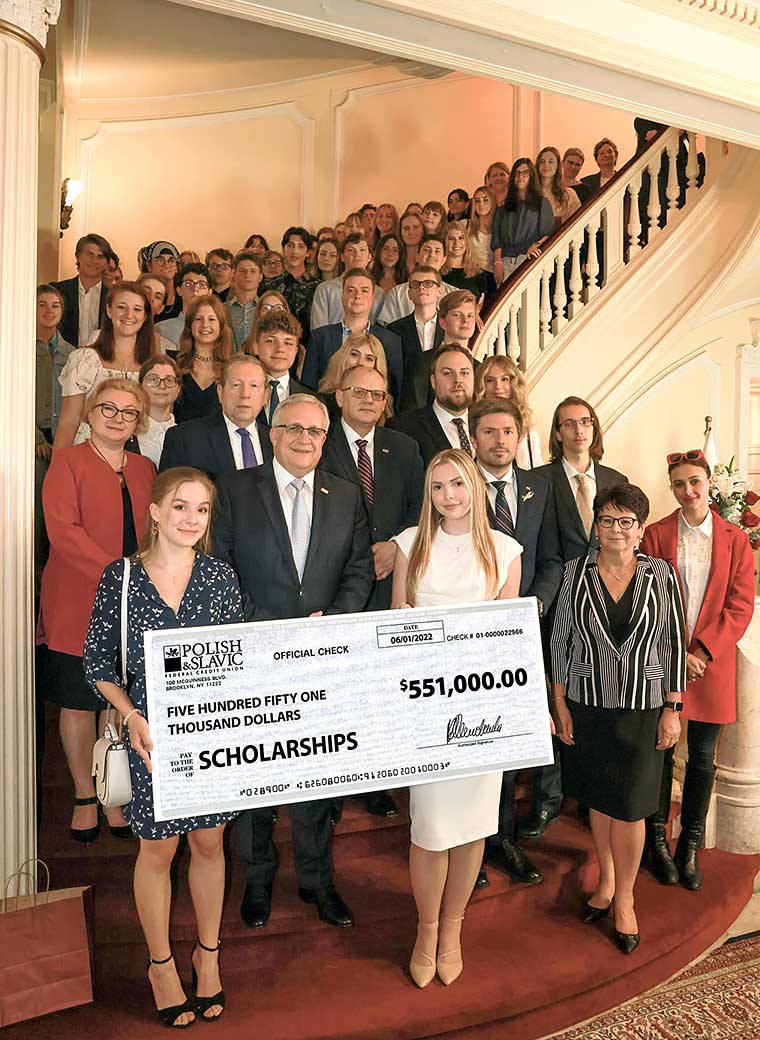 Banks, Credit Unions
100 Mcguinness Boulevard
Brooklyn
, NY
tel:
Click phone# to call
800-297-2181
and tell them you found their ad in Polish Pages
SPONSORED ARTICLE
For the most up-to-date information, please contact the company directly.
The photos contained in the article serve only as an illustration of the article.
Other articles: EDUCATION & SCHOLARSHIPS
SEE MORE