Futures in Education Raises $2.1 Million for Catholic School Scholarships at 2021 Gala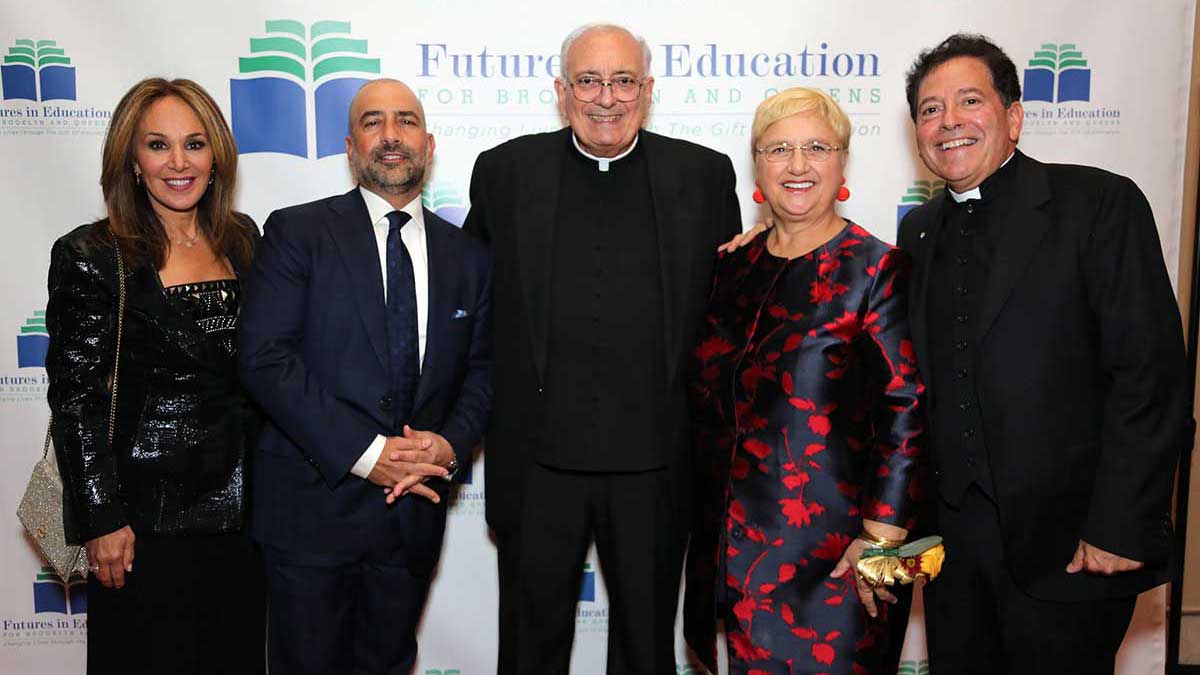 Honorees Frank Carone and Lidia Bastianich are joined by Bishop Nicholas DiMarzio, Rosanna Scotto, and Monsignor Jamie Gigantiello. Photos: Courtesy of the Diocese of Brooklyn
The 2021 Futures in Education Annual Scholarship Fund Dinner was recently held at Cipriani's Wall Street. The event raised $2.1 million to financially make possible Catholic education for students in Brooklyn and Queens. During the past 2020-2021 school year, Futures in Education awarded over $7 million in scholarships to more than 4,000 students.
Rosanna Scotto, the co-host of Good Day New York on Fox 5 New York, a Diocesan Catholic school graduate herself, served as the Mistress of Ceremonies. Students of St. Stanislaus-Kostka Catholic Academy in Queens performed "I Lived" by One Republic to kick off the event.
"We surpassed our fundraising goal this year and I am grateful on behalf of our students, to the generous and committed Futures in Education donors. As our supporters grappled with the devastating effects of the pandemic on our lives, they never gave up on our children or on Catholic education. Our Catholic schools have been a beacon of hope, and thanks to the generosity of our supporters, we can make sure that no student will be denied a Catholic education because of financial hardship. The mission of Futures in Education continues because the children need you," said Monsignor Jamie Gigantiello, Vicar for Development for the Diocese of Brooklyn.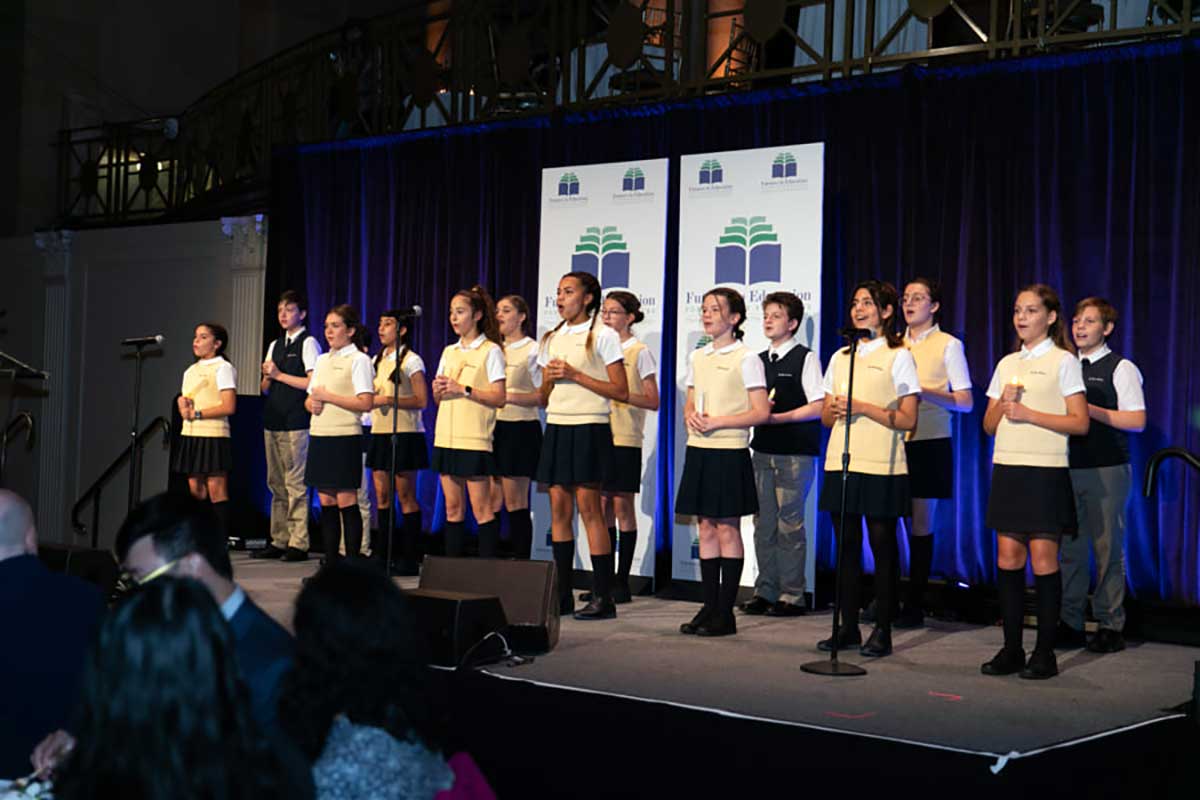 Students of St. Stanislaus-Kostka Catholic Academy on stage at the Futures in Education gala for their performance.
The honorees included Lidia Bastianich, world-renowned Italian-American chef, television host, and author; Brooklyn attorney Frank Carone of Abrams, Fensterman, Fensterman, Eisman, Formato, Ferrara, Wolf and Carone, LLP; and John Loconsolo (posthumously), who passed away last year at 101 years of age. Each year, John sponsored over 100 students and became known as the face of the Angel Program.
Manuel Hernandez, an Angel Program student since the second grade, spoke about his Catholic school experience, spotlighting the Futures in Education Foundation's Be An Angel to a Student program. To learn more about Futures in Education, or to donate, visit futuresineducation.org
Other articles: EDUCATION & SCHOLARSHIPS
SEE MORE