Network Administration and Security program at ASA College in New York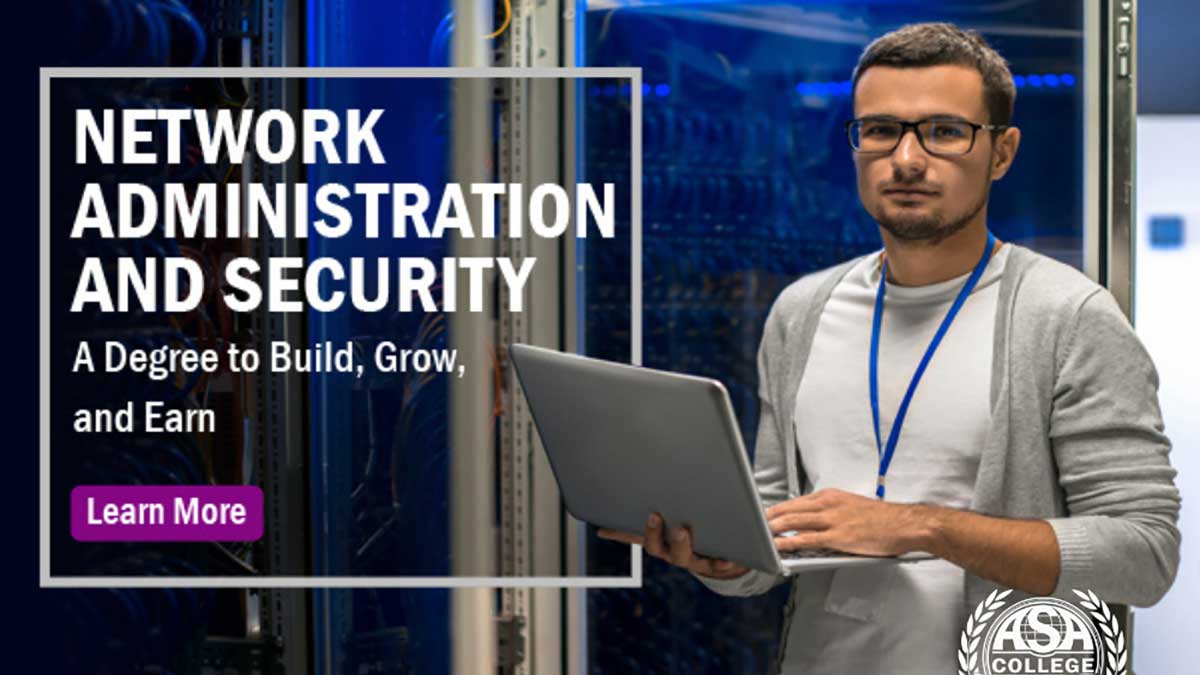 Our Network Administration and Security program prepares students to troubleshoot computers and build networks. You will learn how to analyze, design, and implement upgrades on popular network operating systems, and much more. Learn more about our programs in NY
 ASA College specializes in offering degree programs that balance traditional academic preparation with professional training and hands-on experience.
With a "career-first" focus that allows students to immediately begin study in the chosen major, our programs are designed to deliver the type of knowledge and skills employers are looking for.
Although ASA's degree curriculum are defined in terms of four semesters over sixteen months, ASA recognizes that students have many responsibilities and/or work hours.
ASA understands these circumstances and encourages students to seek advisement in order to ensure that each student may progress through his or her curriculum in a time frame that responds best to his/her individual work or personal situation. There is no penalty for taking longer than the sixteen months to complete a degree.
ASA offers both Associate of Occupational Studies (AOS) and Associate in Applied Sciences (AAS) programs. The degree programs are listed below:
Business Administration
Computer Programming
Network Administration & Security (AAS)
Criminal Justice (AAS)
Paralegal Studies
Nursing Program (RN)
Health Information Technology
Healthcare Office Administration (AOS)
Massage Therapy
Medical Assisting
Pharmacy Technology
Ophthalmic Dispensing
S P O N S O R E D   A R T I C L E
For the most up-to-date information, please contact the company directly.
The photos contained in the article serve only as an illustration of the article.
When calling this company, please reference POLISH PAGES.

Other articles: EDUCATION & SCHOLARSHIPS
SEE MORE