Polish Language Program at the Brown University in Providence, RI
February 13, 2021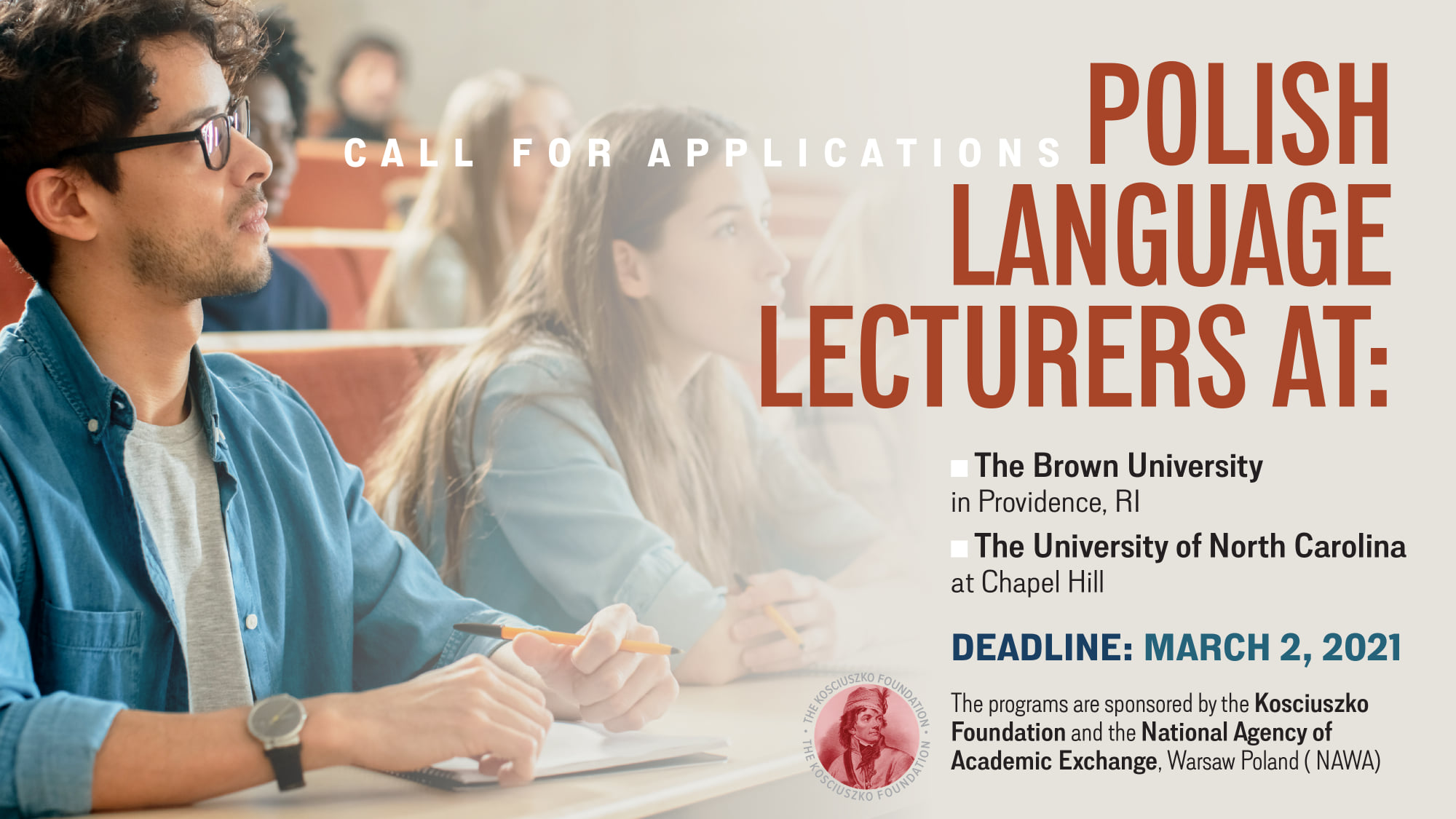 Attention Teachers of Polish as a foreign language! The Kosciuszko Foundation has partnered with the Polish National Agency of Academic Exchange (Narodowa Agencja Wymiany Akademickiej, NAWA) in sponsoring the Polish language program at the Brown University in Providence, RI, and at the University of North Carolina at Chapel Hill.
Lecturers who have experience in teaching Polish to international students at the college level and who want to take on the exciting challenge to teach at one of America's top universities are encouraged to apply.
For eligibility criteria, more information about the programs and how to apply go to:
https://nawa.gov.pl/.../nabor-o-skierowanie-do-programu..
.

Application deadline: March 2, 2021, 3PM CET
SPONSORED ARTICLE
For the most up-to-date information, please contact the company directly.
The photos contained in the article serve only as an illustration of the article.
Founded in 1925, the Kosciuszko Foundation promotes closer ties between Poland and the United States through educational, scientific and cultural exchanges. It awards up to $1 million annually in fellowships and grants to graduate students, scholars, scientists, professionals, and artists, and promotes Polish culture in America. The Foundation has awarded scholarships and provided a forum to Poles who have changed history.
Other articles: EDUCATION & SCHOLARSHIPS
SEE MORE