PSFCU. Scholarship Program for College Students in 2021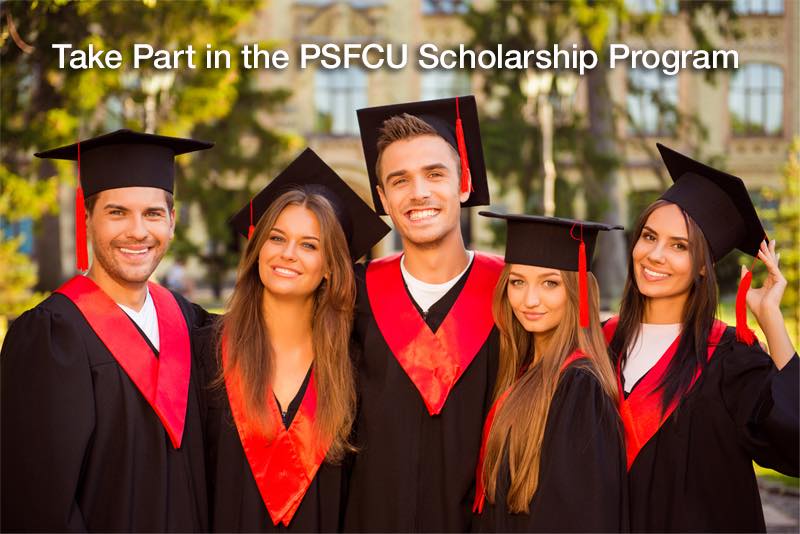 PSFCU has begun the new Scholarship Program for undergraduate and graduate college students in 2021
We are pleased to announce that, as in previous years, PSFCU has begun the new Scholarship Program for college students. The program aims at rewarding young and ambitious PSFCU members who require financial assistance during their college education.

The PSFCU Scholarship Program for college students constitutes a part of the overall PSFCU Scholarship Program. It is an autonomous PSFCU program geared towards both undergraduate and graduate students. Scholarship candidates must be PSFCU members and primary account holders at our Credit Union. They will be assessed by the Scholarship Committee, consisting of college teachers, based on their study results, extracurricular activities, and active involvement in Polish community organizations. Participation conditions, application forms and instructions are available below.
Program details and instructions:
 
All applicants must be primary PSFCU members who opened their accounts prior to 01.01.2020
Freshmen students (undergraduate) are not eligible
PSFCU Scholarship may be obtained once at each stage of studies, e.g. one as a undergraduate and one as a graduate.
Minimum GPA is 3.0
 
Two letters of reference: one academic recommendation from a professor or instructor that has taught you in college/graduate school and can evaluate your academic performance at college/graduate school level. The second recommendation can be from a professor/ academic instructor, coach, work supervisor, extracurricular activity or community leader - anyone (other than a family member) whose opinion you feel will be relevant.
Scholarship winners will be required to present a proof of enrollment for the fall term before receiving their scholarship.
All required documents should be submitted/uploaded in the following format: last_name_first_name_file_name.pdf, eg. Kowalski_Jan_transcript.pdf; Kowalski_Jan_ACT.pdf
Please note: PSFCU employees are not eligible for the PSFCU Scholarship Program.
2021 PSFCU Scholarship Application
PLEASE NOTE! Applications must be filled online only. Each applicant will receive a verification number after the application is successfully submitted. Please keep this number for your records. The verification number is the only proof that the application was received by PSFCU.
The deadline for submitting applications by college students is February 28th 2021!
Winners will be notified in late May 2021.
Faxed, mailed, e-mailed and hand delivered (left in PSFCU branches) applications will not be considered. For more information, please send an e-mail to scholarships@psfcu.net or call PSFCU Marketing Department at 973-396-9514.
Banks, Credit Unions
100 Mcguinness Boulevard
Brooklyn
, NY
tel:
Click phone# to call
800-297-2181
and tell them you found their ad in Polish Pages
SPONSORED ARTICLE
For the most up-to-date information, please contact the company directly.
The photos contained in the article serve only as an illustration of the article.
When calling this company, please reference POLISH PAGES.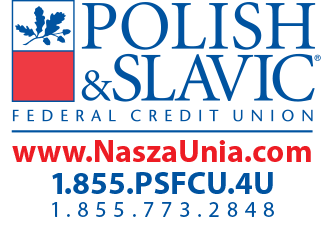 ABOUT PSFCU: 
Founded in Brooklyn, NY in 1976, PSFCU is the largest ethnic credit union in the U.S. with more than $2 billion in assets. It offers carefully tailored financial products and services to its 135,000 members and their families throughout the country, mainly through its 20 branches in New York, New Jersey, Illinois and Pennslyvania. Long known for its commitment to the communities it serves, the credit union proudly sponsors and supports countless Polish-American organizations, schools, churches and cultural events that all help make local neighborhoods succeed and thrive.
Other articles: EDUCATION & SCHOLARSHIPS
SEE MORE