Kosciuszko Foundation Online Chopin Piano Academy 2021
January 26, 2021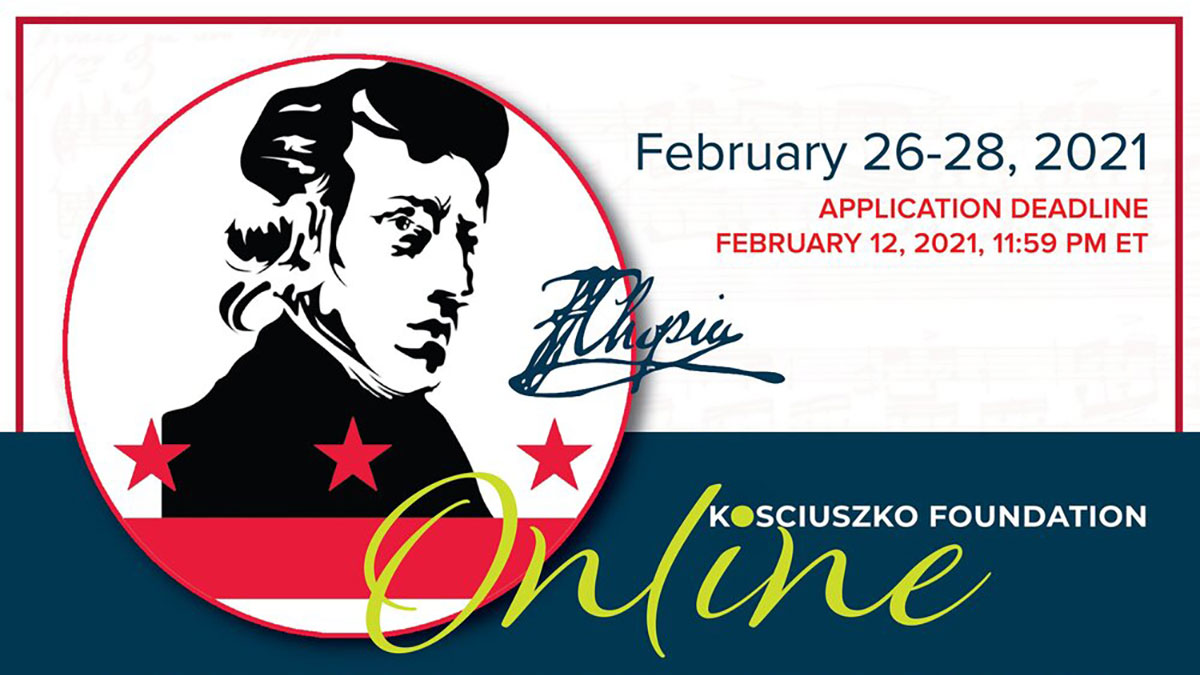 We are happy to announce that the Kosciuszko Foundation Chopin Piano Academy will take place on February 26th-28th. Academy students will have a unique opportunity to learn from world-renowned pianists, laureates, and jury members of the Chopin Competition in Warsaw.
Featuring Professors Krzysztof Jabłoński, Alexander Kobrin, Piotr Paleczny, and Ewa Pobłocka.
Fully sponsored masterclasses with world renowned artists, laureates, and jury members of the Chopin Competition in Warsaw for twelve selected pianists.
Academy Students will receive four lessons via zoom (one with each professor), participate in faculty presentations about specific genres of Chopin's compositions, and be featured in at the Chopin Piano Academy Showcase on the Kosciuszko Foundation YouTube Channel. Applications are open to young artists up to 30 years of age. 

Academy Auditors will have access to all masterclasses, presentations, and events. Auditors will receive an official certificate of participation. All are welcome to apply.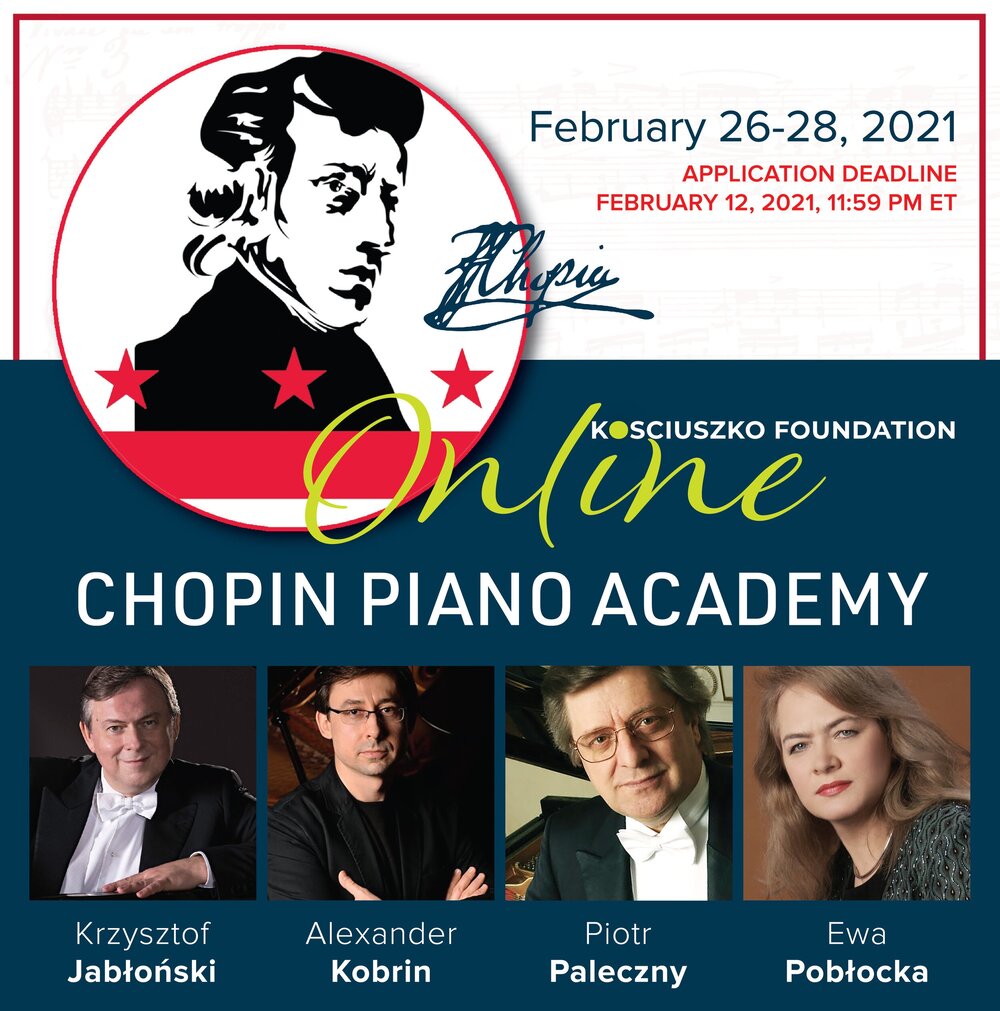 Schedule:
Friday February 26 - Masterclasses and Presentation TBD
Saturday February 27 - Masterclass and Presentation TBD
Sunday February 28 - Masterclass, Presentation TBD, and Chopin Piano Academy Showcase
Chopin Academy Team
BARBARA BERNHARDT Kosciuszko Foundation Washington D.C. Director 
MARTIN LABAZEVITCH Artistic Director 
JASON SOLOUNIAS Competition Director
JOLANTA STEFANSKA Advancement Director
RETHINK CLASSICAL LLC Media Partner
For more information and to apply please visit: https://www.chopincompetitiondc.org/academy
SPONSORED ARTICLE
For the most up-to-date information, please contact the company directly.
The photos contained in the article serve only as an illustration of the article.
Founded in 1925, the Kosciuszko Foundation promotes closer ties between Poland and the United States through educational, scientific and cultural exchanges. It awards up to $1 million annually in fellowships and grants to graduate students, scholars, scientists, professionals, and artists, and promotes Polish culture in America. The Foundation has awarded scholarships and provided a forum to Poles who have changed history.
Other articles: EDUCATION & SCHOLARSHIPS
SEE MORE