Zoni Language Centers Announce The Zoni Food Pantry And Meal Programs
April 30, 2020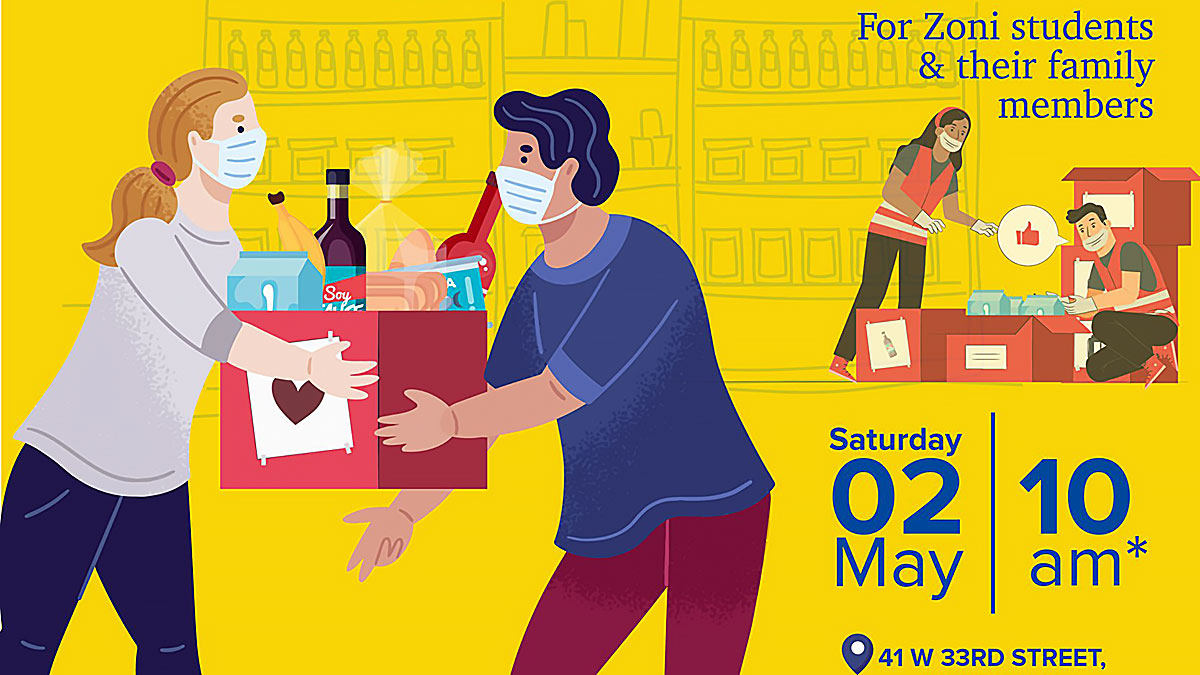 Zoni Language Centers Food Pantry and Meal Programs will launch its COVID-19 crisis 1st food provisions distributions on Saturday May 2, 2020 as announced yesterday by Zoni President and founder Mr. Zoilo C. Nieto.
At Zoni Language Centers, we have always thought of our students and their families as part of our extended family and community and as such, we believe that none of our students or extended Zoni community should go hungry during this COVID-19 crisis. During this pandemic, Zoni has been doing everything it can to offer numerous ways of support for our students. As we continue to look at ways to assist during these very difficult times we have decided to provide food options for members of the community who find themselves in need, and we hope that you will join us in helping to provide food for those who have been affected by the current crisis.
The program will run until all the provisions donated by Zoni and other sponsors are gone, providing nutritious food boxes to our students in need. Our initial goal is to reach 500 boxes/baskets/bags of food, with each box filled with enough food for 5 days, and to launch this program Zoni will donate the first 250 food boxes with the hope that others in our community can together donate the remaining 250 food boxes we will need. The headquarters, storage, and distribution of this program will be our Zoni Café restaurant on 41 W 33rd Street, New York, NY 10001. Students and their families can start picking up their food provisions as early as this coming Saturday May 2, 2020 at 10 a.m. All safety social distance requirements will apply during this distribution.
"Open" site (Zoni Café at 41 West 33rd Street) provide food provisions to all Zoni students on a first come, first serve basis and may restrict access due to space, security, safety or control.
Furthermore, Zoni Language Centers is asking everyone who can and is willing to help, including staff, faculty and students, to assist us by becoming volunteers to process and help donate food to those in need. Please contact us directly at: jguerrero@zoni.edu and we will guide you through the steps necessary to become a part of this memorable and charitable work.
If you are interested in participating and being a part of this noble cause, please feel free to contact jguerrero@zoni.edu, cell: 917-561-0109 with any questions that you may have. We look forward to working with you.
In addition for the media who would be interested in sharing this story with your audience or speaking with Mr. Zoilo Nieto, please contact Christian at cpoon@zoni.edu for any type of special accommodation or detail.
Thank you for your attention and dissemination is appreciated.
Sincerely,
Julio Nieto
Vice President Marketing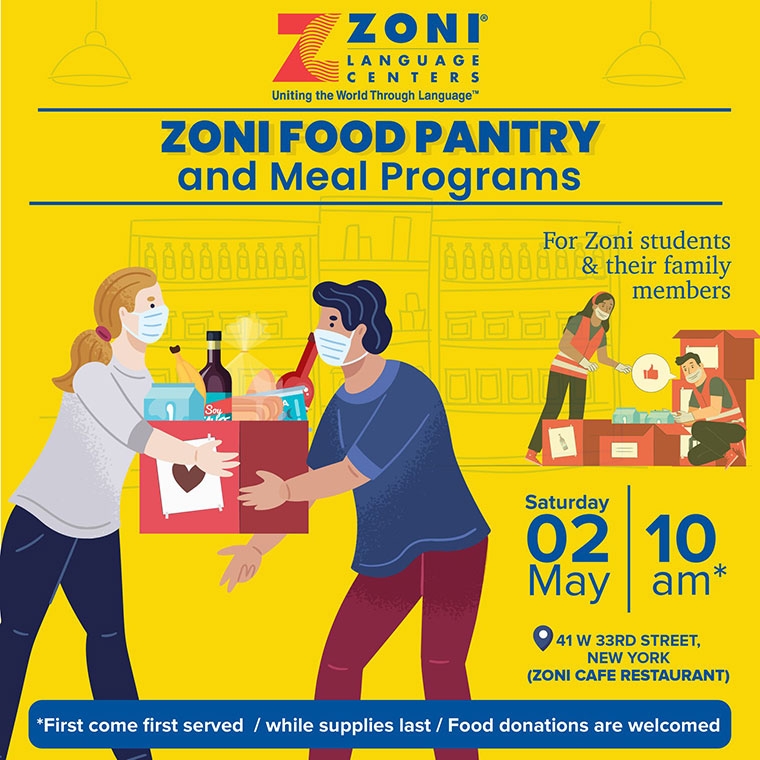 SPONSORED ARTICLE
For the most up-to-date information, please contact the company directly.
The photos contained in the article serve only as an illustration of the article.
Other articles: EDUCATION & SCHOLARSHIPS
SEE MORE