A Night of Philosophy and Ideas at the Brooklyn Public Library
January 24, 2020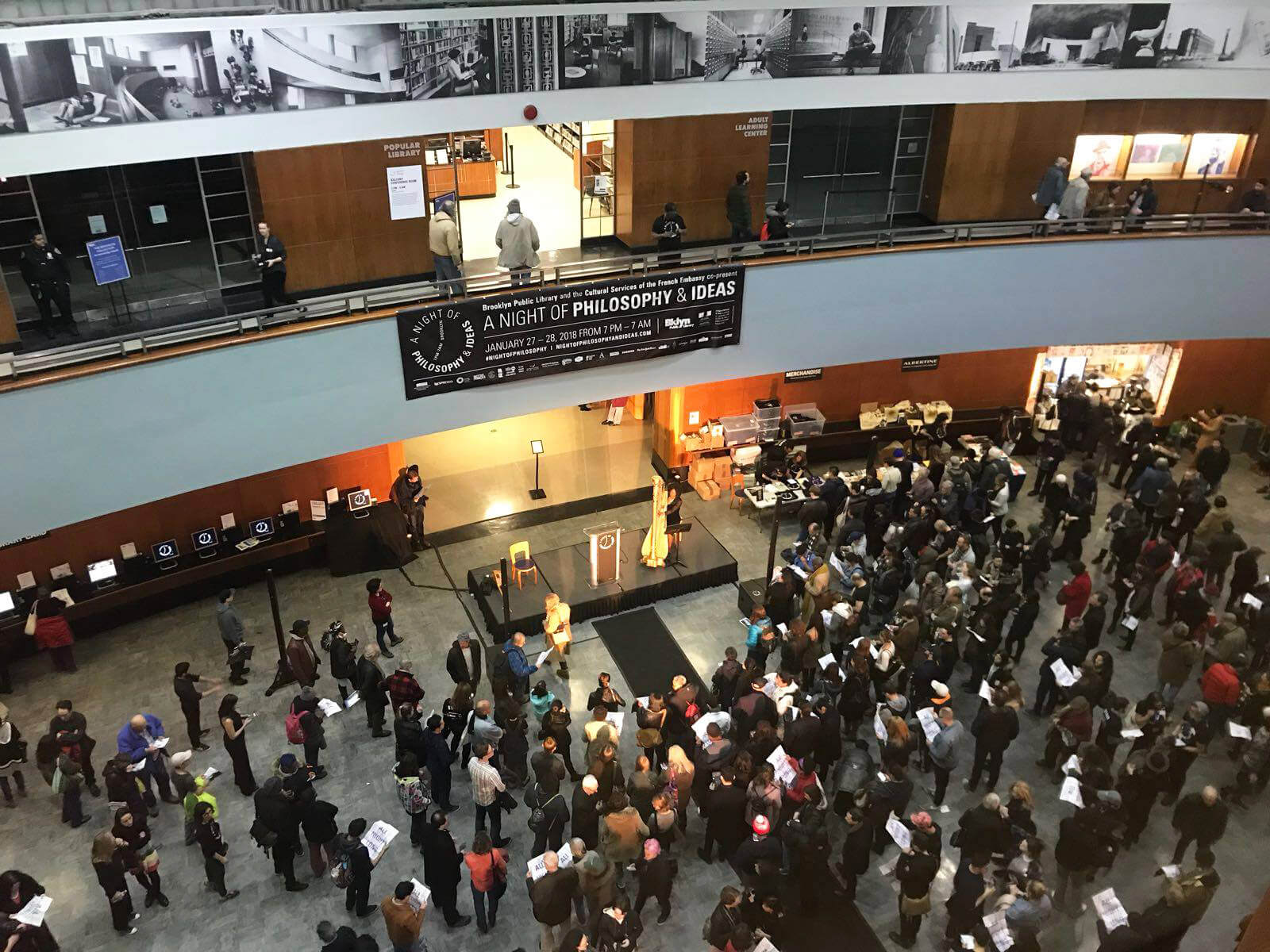 Photo via French Embassy in the U.S.
This year, Polish philosopher Tomasz Stawiszyński will be giving a talk entitled "On the Importance of Sadness."
Join us on Saturday, February 1 at the Night of Philosophy and Ideas! Save the date and be a part of this FREE 12-HOUR EXCHANGE OF IDEAS, featuring top philosophers and intellectuals from around the world.
The event runs from sundown to sunrise—the only such event in the nation to do so—as the concept of the Institut Français' global "La Nuit des idées" expands across the USA to 7 cities this year. The nation-wide events are modeled after the New York version of this intellectual marathon, created by the Brooklyn Public Library and the Cultural Services of the French Embassy in 2017. Last year, the event drew more than 7000 participants in New York, with an additional 6000 views on livestream.
 "A Night of Philosophy and Ideas" features more than 50 speakers and performers from a long list of disciplines. Nobel Prize-winning economist Esther Duflo will deliver the keynote address for the event.
Others who will be in attendance include the filmmaker and writer Astra Taylor, Latina feminism scholar Mariana Ortega, the Emmy Award-winning television writer/producer and philosopher Eric Kaplan and DJ Spooky, who is scheduled to lead a panel on philosophy and climate change as well as perform. Musical performances will be curated by the team behind Williamsburg venue National Sawdust, and food will be provided by Emma's Torch.
Other articles: EDUCATION & SCHOLARSHIPS
SEE MORE