Christmas Open House at the ASA College in New York‎ - Manhattan Campus
ASA College‎ December 17, 2019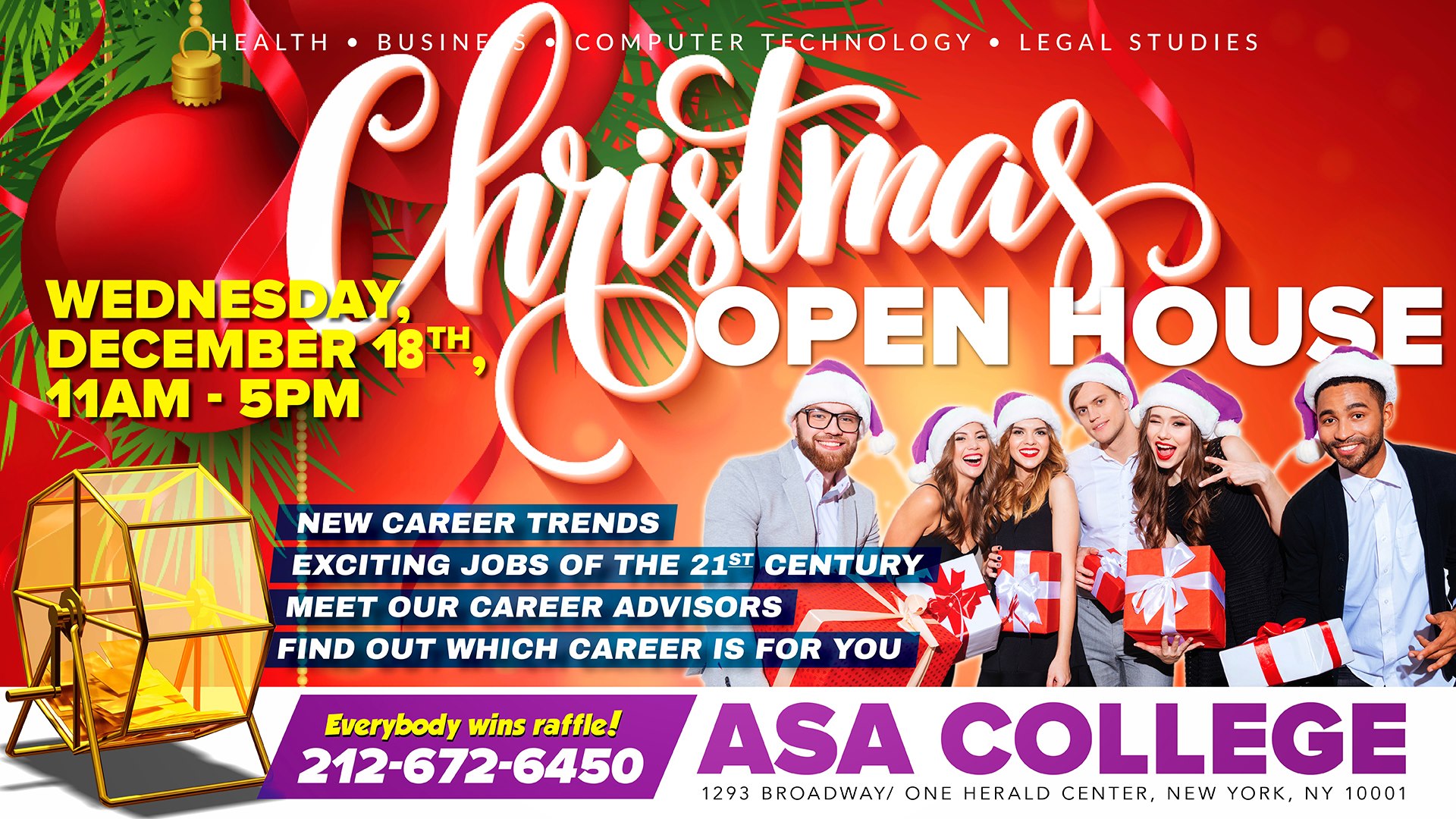 You are invited to our Christmas Open House at the Manhattan Campus!
It will be a great opportunity to learn more about our programs, and also meet our Admissions Advisors and Professors. Come and see how ASA College can get you into a career you'll love! Bring a friend or a relative and participate in our rewarding referral program.

December 18th, from 11:00 am to 5:00 pm! We can help you move your career in the right direction!
When calling this company, please reference POLISH PAGES.

Other articles: EDUCATION & SCHOLARSHIPS
SEE MORE