Intensive English Program (IEP) at ASA College in New York
ASA College‎ December 13, 2019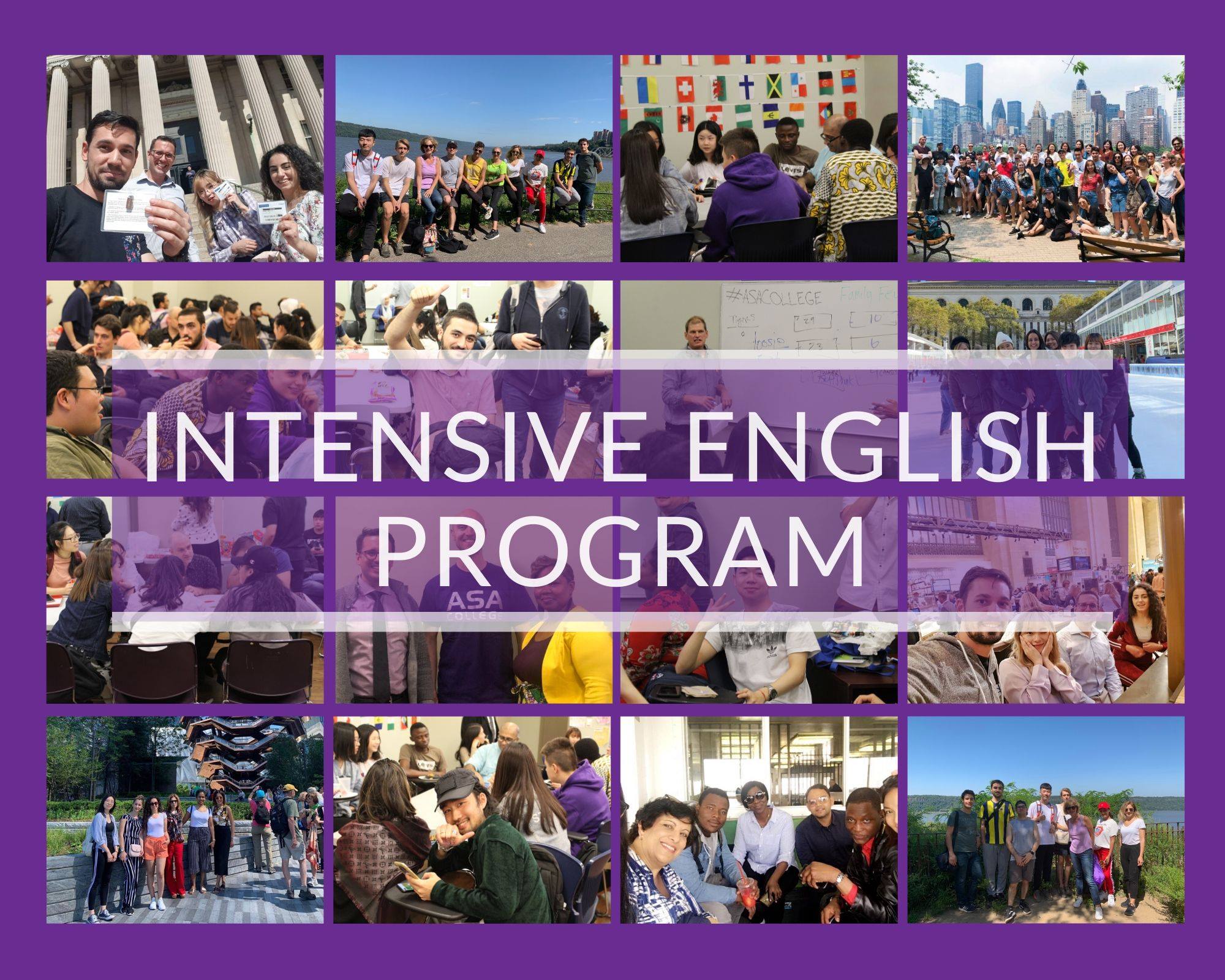 Our Intensive English Program (IEP) offers students up to 25 hours per week of instruction in English.
We offer one of the most robust, productive and fun English programs in New York City.  
Classes and workshops meet five days a week, Monday – Friday, during morning, afternoon, and evening sections. NYLLC offers one of the most robust, productive, and fun English Programs in New York City.
The IEP educational philosophy is "post theory", which means that teachers employ Communicative methods and explicit grammar instruction while helping students develop agency. On Mondays, Wednesdays and Fridays students study with an integrated skills teacher who uses a communicative approach in conjunction with an integrated textbook to teach skills in context. This class also takes fieldtrips once every two weeks in order for the students to get real world English speaking practice in New York City. Classes go to Central Park, Macy's, Soho, the Union Square Green Market, the Strand Bookstore, the Brooklyn Botanical Gardens, all of the City's museums, and more! On Tuesdays and Thursdays, students study grammar skills in isolation. These classes are useful for students who appreciate structure and want to understand the rules behind the language. When students attend class five days a week with their personal textbook, they report great gains in their ability to understand and produce natural English.
Take a look at our website and learn more https://www.asa.edu/iep/.
When calling this company, please reference POLISH PAGES.

Other articles: EDUCATION & SCHOLARSHIPS
SEE MORE