Education Expo 2020 in New York at ASA College. Legal Studies, Healthcare, Business, Computing...
January 16, 2020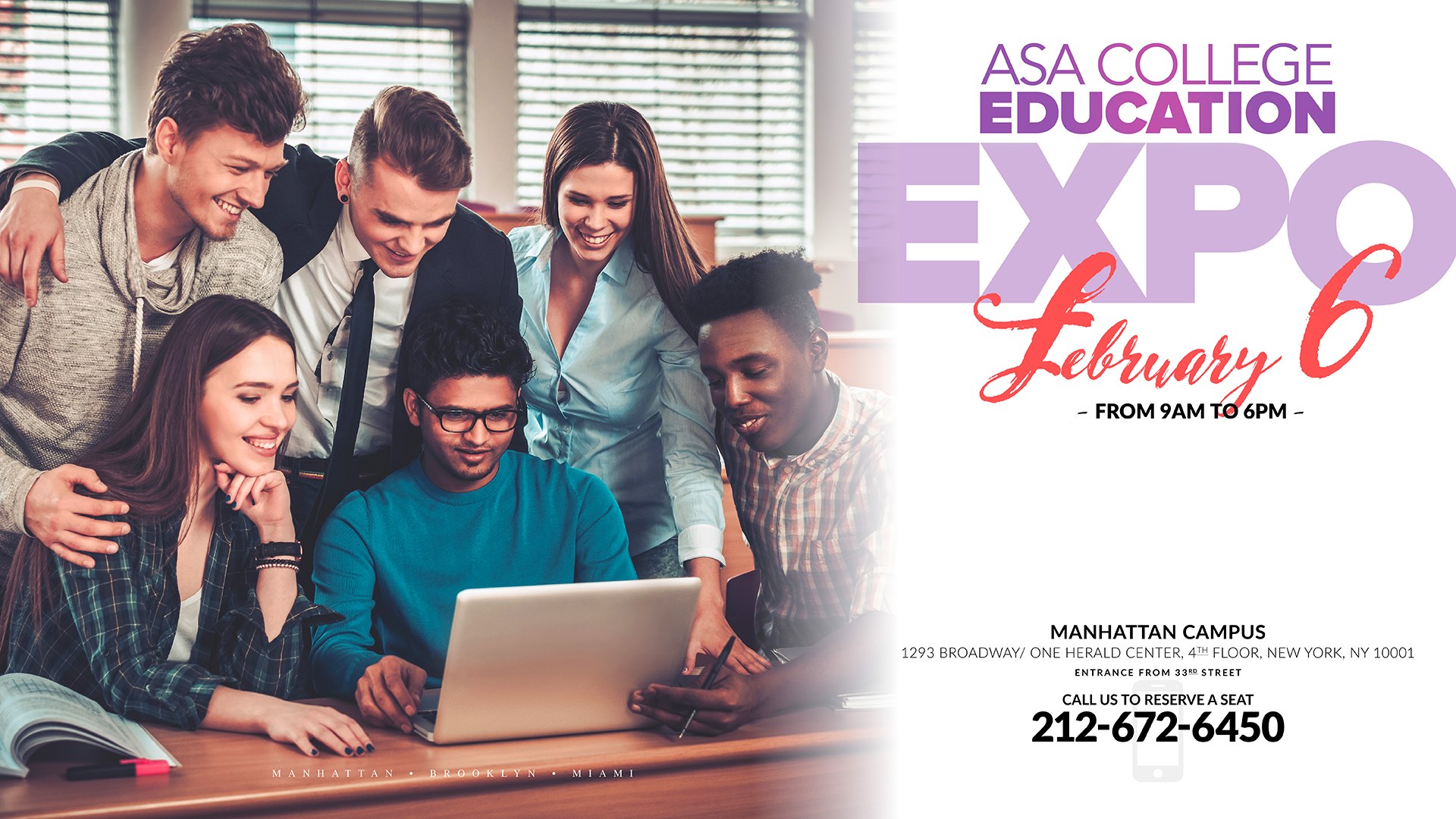 Don't miss out on the opportunity to learn more about ASA College! Visit our Education Expo at the Manhattan campus!
You will get to know our professors, students, and advisors. You will hear more about our programs in Business, Health Disciplines, Computer Technology, and Legal Studies.
Thursday, February 6th, from 9am to 6pm.
Don't waste time, reserve your seat now info.asa.edu/education-expo or call us at (212) 672-6450. When calling please reference POLISH PAGES.

ASA's modest roots began in 1985 with a professor and 12 students in a small Brooklyn classroom. Known then as 'Advanced Software Analysis', the College focused on computer programming, as New York City had a dire shortage of qualified mainframe programmers at that time.
Since then, the college has grown to more than 3000 students, 20 programs of study, and 2 large, centrally-located campuses in midtown Manhattan and downtown Brooklyn as well as two campuses in Miami, Florida. Today, in addition to computer technology, our programs focus on the rapidly-growing industries of healthcare, business and criminal justice.
Over the years, as technology revolutionized how every major industry operates, ASA created and updated programs of study to meet new market needs. Consistent with the demands and capabilities of our stu­dent body, which includes highly motivated and mature immigrants, ASA programs have always featured a "hands-on" training component.
In 1999, ASA received authorization from the New York State Board of Regents to confer degrees in accounting, computer programming and information technology and medical assisting.
ASA College received initial regional accreditation from the Middle States Commission on Higher Education in 2010 and received decennial reaccreditation in March 2015. ASA's Associate Degree program in Medical Assisting is programmatically accredited by the Medical Assisting Education Review Board (MAERB) of the Commission for Accreditation of Allied Health Education Programs (CAAHEP).
When calling this company, please reference POLISH PAGES.

Other articles: EDUCATION & SCHOLARSHIPS
SEE MORE