POLONIA USA > Education & Scholarships
Maria Pomianowska and The Voice of Suka in New York and Washington
07 Lipiec, 2017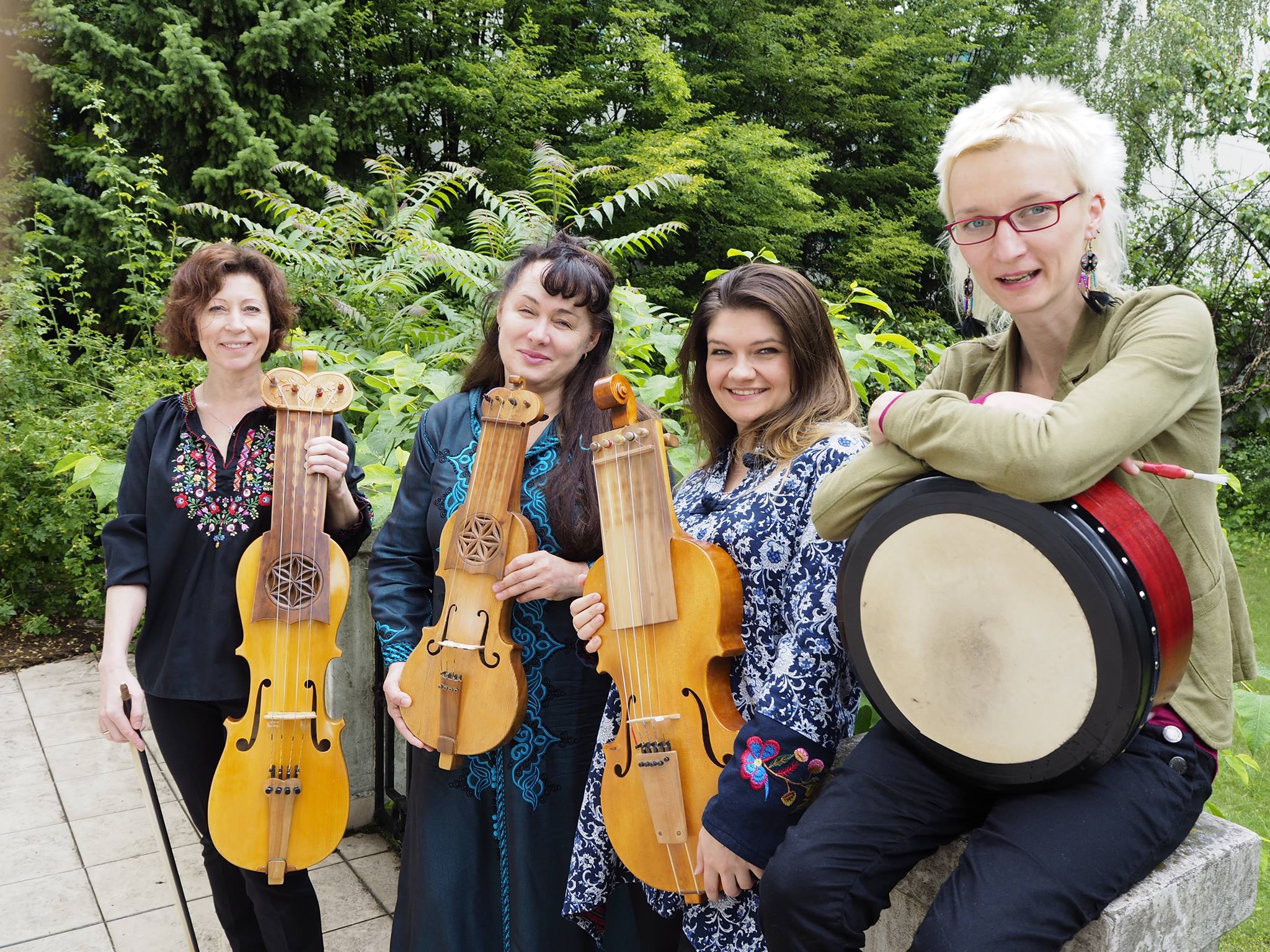 July 25 at Lincoln Center Festival, August 2 at Kennedy Center / Millennium Stage.
Lincoln Center Festival, Millennium Stage/ Kennedy Center and The Polish Cultural Institute New York present Maria Pomianowska a nd The Voice of Suka
The Voice of Suka Fall Tour will include appearances in Cedar Rapids, Whitewater, Bloomington, Minneapolis, Madison, Vancouver and more. Details will be announced shortly

"The performances are exemplary and the instruments themselves are fascinating... a feast for the ears." --WorldMusic.co.uk

"This is inventive, beautiful music that could work at a classical, folk or world music festival." -- Simon Broughton, Songlines (five-star review)
In the 1990s, with only a 19th-century painting as a guide, the classically trained Polish musician, composer and teacher Maria Pomianowska painstakingly reconstructed the Bilgoraj suka and Plock fiddle, a lost medieval ancestor of the modern violin. Since then, she has been crafting a new repertoire for the instrument, blending the plaintive melodies of Polish folk music with the flavors she has absorbed in her musical travels across North Africa, the Middle East, and Asia. With earthy vocals and a small instrumental ensemble, she will spin a hypnotic musical experience invoking powerful ancient spirits.
Maria Pomianowska about the "Voice of Suka" project:
My main desire was to revive a playing technique with the idea of continuing the instruments' development. What would we have if instruments of this type had not disappeared, but continued to develop, with performance techniques and repertoire expanding, acquiring new elements. The moods of traditional Polish music, reverberations of Persian and Indian melodies, and rhythms of the Middle and Far East have all made impressions on my heart. Thirty years of traveling throughout all of the continents has taught me that simple, old Polish instruments are capable of conversing in all the languages of the world.
Maria Pomianowska has released over 20 recordings and is celebrated for her ability to revive ancient traditions as inspiration for music of our time. Whether interpreting Chopin's folk tunes with instrumentalists from a range of cultures or composing a piece commissioned by Yo-Yo Ma for cello and suka, there is no limit to her imagination and ability to plumb the depths of musical history to uncover new inspiration for the 21st century.
Joining Maria Pomianowska are Aleksandra Kauf (vocal, Bilgoraj suka, Mielec suka), Patrycja Napierala (drums), Iwona Rapacz (bass suka).
Lincoln Center Festival Nomadic Nights: Music at the Crossroads is a five-part series highlights the Festival's celebrated globalism with an eclectic assortment of modern-day troubadours from the far reaches of our world.
Tuesday, July 25 at 8PM
Lincoln Center Festival
Nomadic Nights Series
Stanley H. Kaplan Penthouse
165 West 65th Street, 10th Floor
Tickets: $35
Wednesday, August 2 at 6PM
Kennedy Center / Millennium Stage
2700 F Street, NW
Washington, DC 20566
FREE ADMISSION