International Piano Art Council Fall Piano Concert Series #1 in Washington
August 29, 2014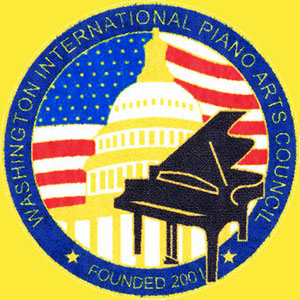 Waschington International Piano Art Council
Featured Pianist: Mr. John Gardecki, WIPAC Artist in Resident.
A second generation Polish American, John was born and raised in Baltimore, Maryland. He studied harmony, music theory and formal analysis, during which time John won 7 "superior performance" ratings sponsored by the National Federation of Music for seven consecutive years. He performed with the Baltimore and Gettysburg Symphony Orchestras and at the Governor's Mansion in Annapolis.
Graduating with a BS major in Physics, John went to UCLA for a Master's Degree program in Systematic Musicology and studied harpsichord with Malcolm Hamilton, winning competitions; performed with the school's chamber orchestra; and managed UCLA's Electronic Music Studio. In 1992, he received an MA in Arts Administration at Columbia University, and has performed piano concerts in Warsaw, New Jersey, Washington, Virginia, and Maryland.
Saturday, September 13, 2014, at 1:30pm

This is a free event. Donations welcome!

The Kosciuszko Foundation
2025 O Street NW
Washington DC 20036
Other articles: EDUCATION & SCHOLARSHIPS
SEE MORE