The 10th Anniversary NYPFF - Awards and Recognition. Congratulations to all.
May 13, 2014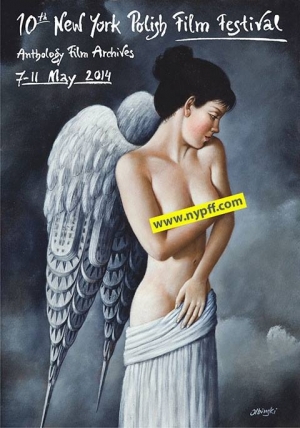 The 10th Anniversary NYPFF Honorable Mention for tackling the important subject of the dictatorship in Belarus to Director Krzysztof Lukaszewicz for "Viva Belarus!".

Jury Award for Best Cinematography to Krzysztof Ptak & Wojciech Staron for "Papusza" directed by Joanna and Krzysztof Krauze.

Jury Award for Best Production Design to Andrzej Halinski for "The Girl from the Wardrobe" directed by Bodo Kox.

The jury also awarded two Honorable Mentions for Best Acting Debut to Magdalena Rozanska in "The Girl from the Wardrobe" and to Michal Urbaniak for "My Father's Bike".

The Elzbieta Czyszewska Award, in the Best Acting Category, to Dawid Ogrodnik in "Life Feels Good" for his incredible performance of a man inflicted with Cerebral Palsy.

For it's deep humanity, astute observation, and artistic courage, worthy of the patron of
this award, the jury comprised of:
Grazyna Drabik - Theater Critic
Danuta Ryder - Designer
Sylvia Hartowicz - PhD Psychology
Tomasz Magierski - Filmmaker
and Andrzej Krakowski - Film Professor, CUNY

awarded the Krzysztof Kieslowski Prize as the Best Film of the 10th New York Polish Film Festival to "Life Feels Good" directed by Maciej Pieprzyca.


CONGRATULATIONS TO ALL THE WINNERS!
Other articles: EDUCATION & SCHOLARSHIPS
SEE MORE