The NY Polish Film Festival 2014
April 14, 2014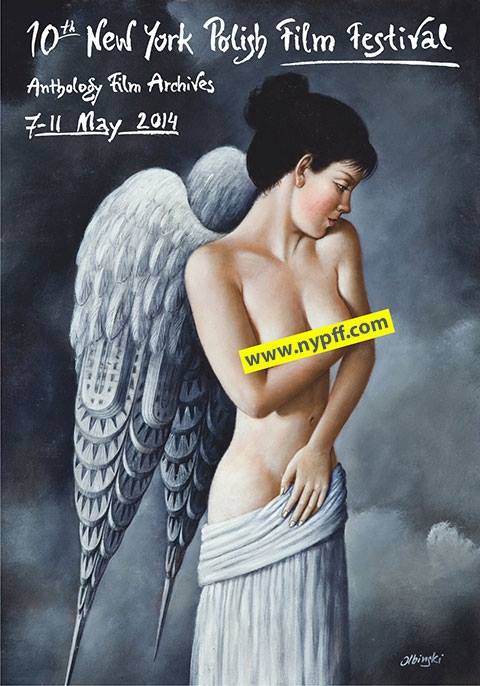 The 10th Anniversary edition of The New York Film Festival will present at Anthology Film Archives eclectic program which reflects diversity of styles and subjects of newest Polish cinema
Most of feature films presented at NYPFF was awarded and have been earning wide acclaim on numerous international festivals.
"Wałesa : Man of Hope" ( Wałęsa: Czlowiek z nadziei) by Master of Polish cinema (and our festival's Honorary Patron) Andrzej Wajda, is an amazing story of "Solidarity" leader and was Poland's Oscar submission this year.
Joanna Kos -Krauze and Krzysztof  Krauze "Papusza" poetic picture about Rom's poet, with beautiful black & white cinematography;  "Life Feels Good " (Chce się żyć)
by Maciej Pieprzyca winner of 2013 Viewers Award at Poland's biggest film showcase in Gdynia among other prizes; "Floating Skyscarpers ("Płynące wieżowce") by Tomasz Wasilewski introduced last year at Tribeca FF  won "Best Debut" at Gdynia, and "Lowing" (Miłość)  by Sławomir Fabicki with duet of great actors Julia Kijowska and Marcin Dorocinski  are among this year's best film presented at NYPFF.
Special thanks to our Sponsors and Patrons:
Honorary Festival Patrons:
Director Andrzej Wajda, 
Consulate General of Republic of Poland in New York
Żywiec - Polish Beer - Official Festival Sponsor,
Association of Polish Filmmakers & Polish Film Institute.

May 8-11, 2014
Anthology Film Archives
32 Second Ave, New York, NY 10003
Other articles: EDUCATION & SCHOLARSHIPS
SEE MORE