Inauguration of the Year of Oskar Kolberg on his 200th Anniversary in Portland
February 19, 2014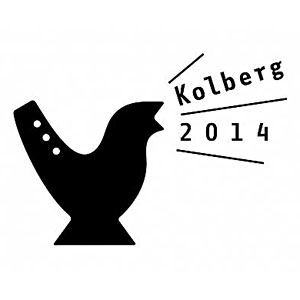 Inauguration of the Year of Oskar Kolberg on his 200th Anniversary in Portland
Feb. 22, 2014 is the bicentenary of perhaps Europe's most prolific Ethnomusicologist, Oskar Kolberg.
Saturday, February 22nd, 2014 at 7:30 pm
Polish Hall
3832 N Interstate Ave
Portland, OR 97227
Kolberg is little known outside Poland, as he published only in Polish; yet curiously so, since the musical portion of Polish Folk Music transcriptions are universally intelligible. Nevertheless, anyone genuinely interested in traditional musical cultures of the world should know the life work of Oskar Kolberg. Numerous Polish composers (both contemporary and from the canon) have sourced his collections for inspiration and material for their compositions.
Henryk Oskar Kolberg was a composer, friend of Fryderyk Chopin and Europe's most prolific folklorist of the 19th-century. He created an accurate account of Polish folk art and culture of his time, compiled in 33 tomes of regional monographs, published throughout his life, inspiring many over centuries. In Kolberg's time Poland didn't exist as a sovereign nation, but he believed that it would one day rise again, largely due to the preservation of its culture, a pillar of which was its symbolic and artistic folk tradition. To this cause he contributed his talent and life's work.
2014 was proclaimed The Kolberg Year by The Minister of Culture and National Heritage of Poland. Join us in celebrating his birthday with an evening of chamber music by Polish composers, setting a variety of rich and vivid Polish folk music.
Refreshments on site: sweets, coffee, lights spirits.
Pieśni ludu polskiego: serya I by Kolberg Oskar in PBI
Link1 >>>
Link2 >>>
Program:
Brief lecture by PSU Music Historian, Barbara Heilmair, D.M.A.
Musical performance by MTDuo:
Tatiana Kolchanova (violin/piano)
Mary Rowell (violin/viola)

Music arranged by MTDuo:
Selections from Pieśni ludu polskiego  (Songs of Polish People), Oskar Kolberg (1814 – 1890) archive
Moritz Moszkowski  (1854-1925), Romanza
Michal Kleofas Oginski (1765-1833), Polonaise
Jakub Kowalewski (1977- ), Miniatura
Adrian Hanke (1978- ), Caprice No.1
Fryderyk Chopin (1810-1849), selected mazurkas 
Supported in part by Polish Library Association, Polish Festival, Saint Stanislaus Parish, Multnomah County Cultural Coalition and the Oregon Cultural Trust.
Tickets: $10 at the door and Online >>>
Info: 503.233.0512 & Link >>>
Other articles: EDUCATION & SCHOLARSHIPS
SEE MORE