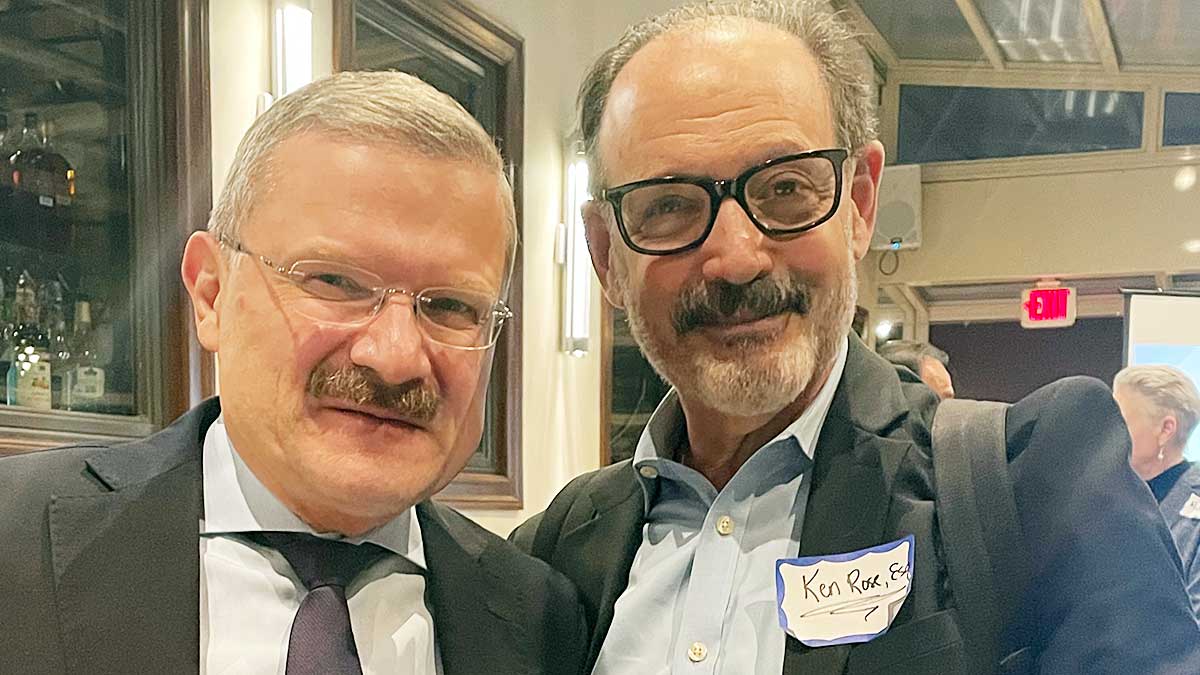 On Thursday, May 18th, Dr. Dariusz Nasiek from Allied Neurology Interventional Pain Practice, PC, orchestrated his monthly networking event at the Royal Warsaw Restaurant in Elmwood Park, NJ. The event brought together attorneys, physicians, chiropractors, and medical professionals for an engaging evening of professional dialogue, enriching presentations, dinner, and refreshments.
The evening's discourse was initiated by Sean Barresi, representing WIRX Pharmacy, a prestigious mail-order pharmacy tailored to meet the prescription needs of injured workers. Unaffiliated with any insurance or managed care companies, WIRX Pharmacy stands as an independent entity, fervently collaborating with clients and physicians to provide uninterrupted prescription services. With a focus on prompt communication and expedient service, WIRX Pharmacy prides itself on its exceptional customer service, with pharmacy managers always accessible for queries.
The spotlight of the evening was Kenneth Rose, Esq., a seasoned personal injury lawyer based in Passaic, New Jersey, with over 40 years of experience. Renowned for successfully settling thousands of injury cases, Rose upholds the tenet of open consultation and compensation for all professional parties involved in the care and representation of the injured. His aim is to foster a mutually beneficial environment for everyone engaged in the settlement process, thereby building enduring relationships and establishing a robust referral network.
Mr. Rose captivated the audience with his presentation on "Settling & Resolving Cases: Maximizing Results for Clients & Patients with Your Healthcare Professionals." He delved into the complexities surrounding patient compliance, stressing the importance of adhering to physicians' advice and maintaining a comprehensive healthcare journal. Highlighting the critical role of transparent communication about a patient's injuries with their insurance carriers, Rose presented the axiom, "the definition of professionalism is working together."
The presentation was followed by a riveting Q&A session, stimulating thought-provoking queries from the audience. During this interactive segment, Dr. Tikoo queried the protocol when a patient neglects to attend treatment, prompting Dr. Nasiek to share his practice of liaising with the treating Physical Therapist and Chiropractor to comprehend their therapeutic strategy. Dr. Nasiek underscored the significance of building relationships with staff across various medical and legal offices for effective and seamless communication.
The event culminated with a note of gratitude from Dr. Nasiek to all attendees for their support and special thanks to Kenneth Rose, Esq. for his enlightening presentation. Anticipation builds for the next event, scheduled for June 15th at the Royal Warsaw, promising yet another evening of insightful discourse and professional networking.
Pain Management
185 Grand Avenue
Englewood
, NJ
tel:
Click phone# to call
973-773-7730
and tell them you found their ad in Polish Pages
SPONSORED ARTICLE
For the most up-to-date information, please contact the company directly.
The photos contained in the article serve only as an illustration of the article.