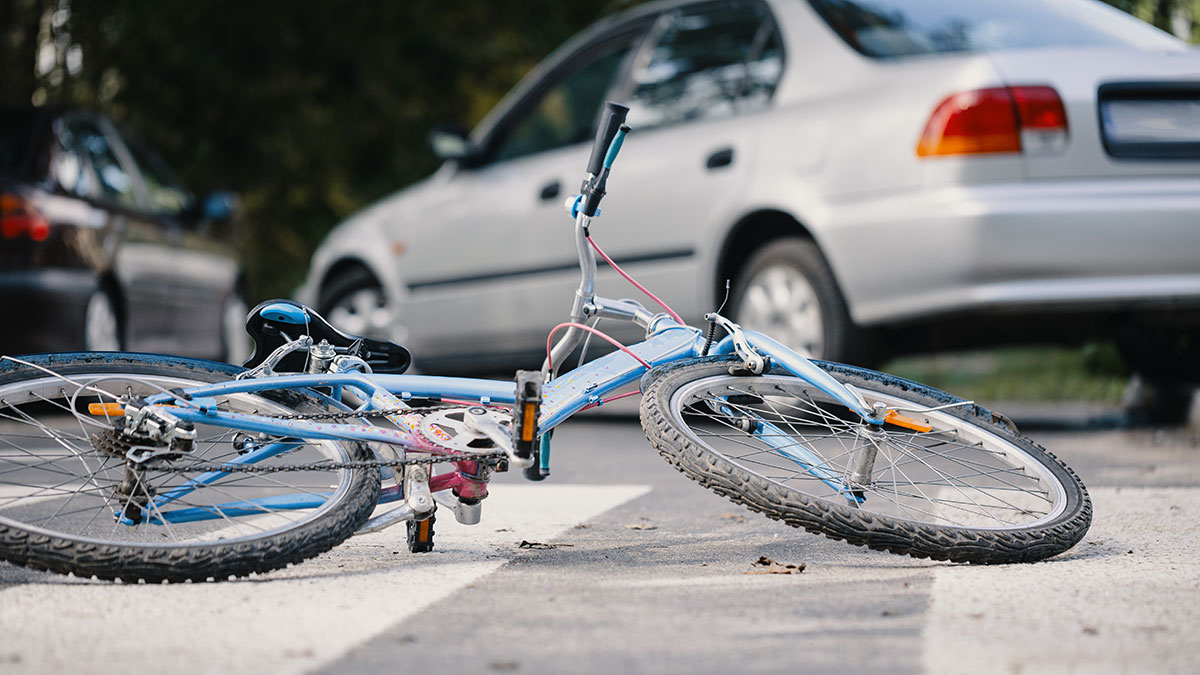 Nearly eight-hundred thousand New Yorkers ride a bike regularly. It is estimated that over 490,000 cycling trips are made each day in New York City—triple the amount taken 15 years ago.*
In 2018, the police responded to almost 300 bike crashes**. Drivers too often fail to pay attention to cyclists while driving.
What happens when you get hit by a distracted driver?
Get to safety as soon as you can.
Contact the police and remain at the scene of the accident until the police arrive.
Collect information of all persons involved in the accident and any possible witnesses, (names, addresses, phone numbers) license plate numbers, insurance information.
Get medical attention as soon as possible. Even a minor accident can cause long term or permeant injuries. 
In New York it does not matter if you do not have health insurance. Your medical bills may be covered by the vehicle's insurance. However, you only have 30 days to make a claim under New York No-Fault Insurance Law Provisions.
To have the insurance company cover medical bills and to receive compensation for any lost wages, a proper written notice to the insurance company must be filed within 30-days of the accident. If this deadline is missed the cost of medical treatment may fall on you. Call Belluck & Fox, LLP at 212-681-1575 for any questions regarding bicycle accidents.
Here are some safety tips for cyclists:
Exercise caution and yield to pedestrians
Stop at all red lights and stop signs
Ride in the direction of traffic
Stay off the sidewalk unless you are under 13 years of age
Use a white headlight and red taillight at night
Use a cell to signal your presence
Do not wear more than one earphone while riding
Put your phone away while cycling
Wear a helmet
Call Belluck & Fox, for a free consultation.
* https://www1.nyc.gov/html/dot/html/bicyclists/cyclinginthecity.shtml
** https://www1.nyc.gov/html/dot/downloads/pdf/bicycle-crash-data-report-2018.pdf
Construction Accidents
546 5th Avenue, 5th Floor
New York
, NY
tel:
Click phone# to call
212-681-1575
and tell them you found their ad in Polish Pages
SPONSORED ARTICLE
For the most up-to-date information, please contact the company directly.
The photos contained in the article serve only as an illustration of the article.
When calling this company, please reference POLISH AMERICAN PAGES.
PERSONAL INJURY - MESOTHELIOMA - 9/11
CLICK & CALL - FREE CONSULATION
WE SPEAK POLISH - ASK FOR JUSTYNA!

Attorney advertising. Prior results do no guarantee a similar outcome.