Trump's Executive Order: "Enhancing Public Safety in the Interior of the United States"
Mec. Izabela Kropiwnicka February 10, 2017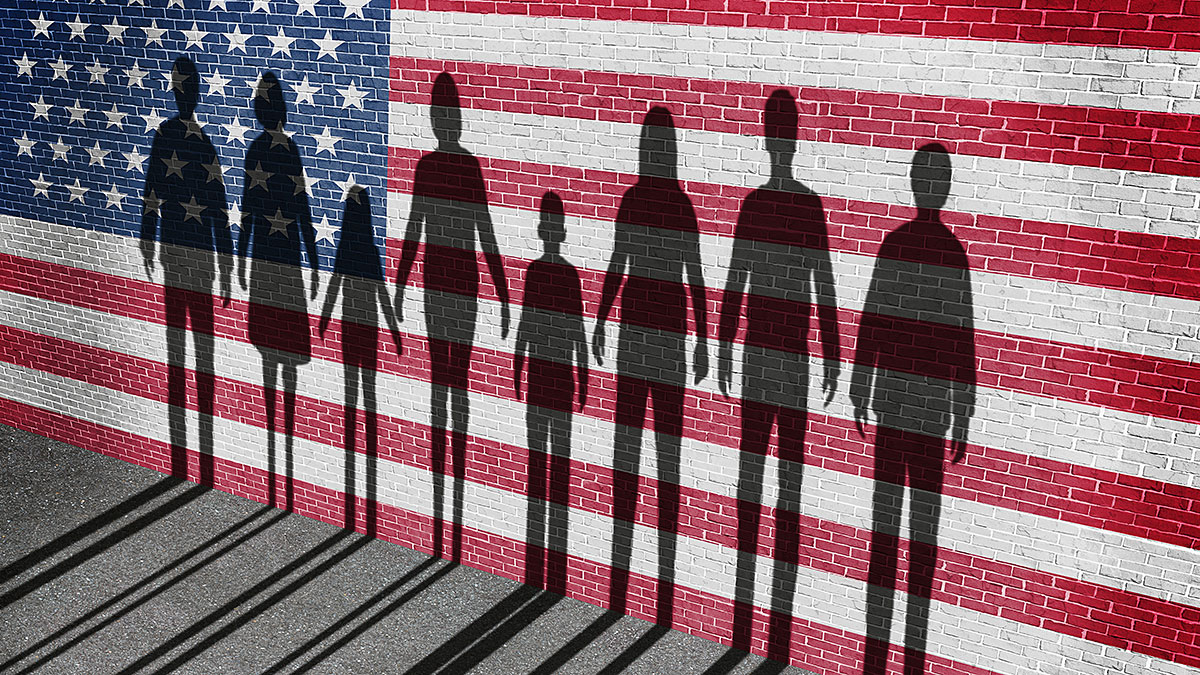 President Donald Trump has issued several Executive Orders and Memos within the last two weeks regarding immigration – below we will discuss the order regarding "Enhancing Public Safety in the Interior of the United States" that will likely affect a great deal of the immigrants residing in the United States.
Obama administration had priorities for removal.These included, among others, being a national security threat, a gang member, being convicted of a felony, three misdemeanors, or a single DWI.
Recent executive order of January 25, 2017 by president Trump prioritizes for removal those who:
(a) Have been convicted of any criminal offense;
(b) Have been charged with any criminal offense, where such charge has not been resolved;
(c) Have committed acts that constitute a chargeable criminal offense;
(d) Have engaged in fraud or willful misrepresentation in connection with any official matter or application before a governmental agency;
(e) Have abused any program related to receipt of public benefits;
(f) Are subject to a final order of removal, but who have not complied with their legal obligation to depart the United States; or
(g) In the judgment of an immigration officer, otherwise pose a risk to public safety or national security.
Full text of Executive Order available here: https://www.whitehouse.gov/the-press-office/2017/01/25/presidential-executive-order-enhancing-public-safety-interior-united
With the hardline of the recent executive order, just about anyone becomes a priority. The new list includes anyone who has not only committed a crime, but anyone charged with a crime, whether the case has been resolved or not; anyone who has abused public benefits; and anyone deemed by an immigration officer to pose a risk to public safety and national security. The executive order also seeks to empower state and local law enforcement agencies to perform the functions of immigration officers in relation to the investigation, apprehension, or detention of aliens. That means that anyone stopped by a police officer who does not have legal documents can be handed over to the ICE agency.
In the unfortunate event that someone is detained, always make sure to carry documentation that prove legal status, including a green card, and/or identification issued by the state, such a driver's license. One should never carry false papers as this is a felony offense that would likely make one deportable.
Always carry the name and number of an immigration advocate, lawyer or agency who can provide help in case one is detained.
Moreover, carry evidence that a person has lived in the U.S. for at least two years. This could include rent receipts, a gym membership or medical records. The Immigration authorities are allowed to remove - on an expedited basis - unauthorized non-citizen entrants who cannot prove to the satisfaction of an immigration officer have that they have lived in the U.S. continuously for the past two years. The only way to halt expedited removal is if a person has a legitimate fear of returning to their country and they express that to the officer.
Finally, individuals with currently pending cases or whose cases have been administratively closed in immigration court in the past should learn their "A number" or alien number and relay that to their family so their representative or attorney will be able to find out where they are being detained, and communicate with their deportation officer.
Anyone of uncertain immigration status should obtain an immigration consultation, by an immigration lawyer who will provide analysis regarding available options. We advise to get in contact with an attorney sooner rather than later just to have that contact number when it becomes necessary. In the event one is detained by Immigration and Customs Enforcement (ICE), it becomes difficult to find representation in the last moment. Times are uncertain and current executive order puts just about anyone at risk.