Predicting UCL Round of 16 Matchups in 2018
Michael Skok 27 grudnia, 2017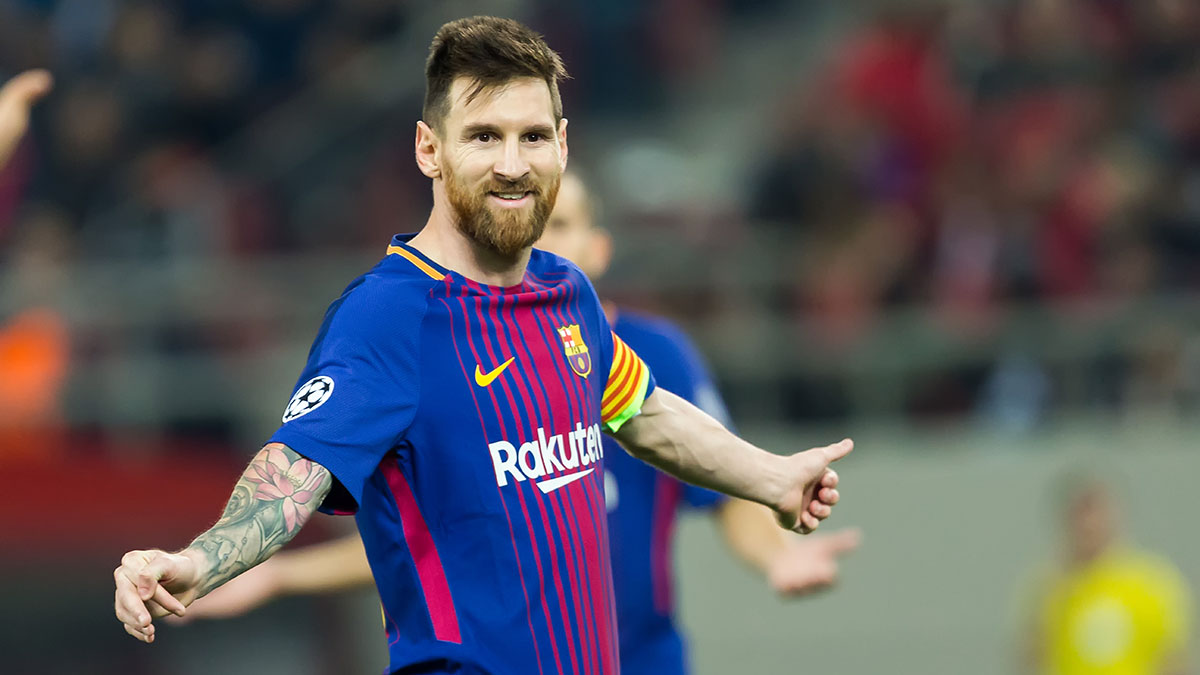 Lionel Messi during the UEFA Champions League game. Foto: V. Verve
With the new year upon us, the next stage of the Champions League is approaching. The group stages ended in a way that it would potentially setup interesting ties. The drawing has brought us the likes of PSG vs. Real Madrid and Chelsea vs. Barcelona, among other interesting ones.
Manchester City vs Basel
Perhaps the most one-sided affair, Manchester City are the most inform team in Europe. They have recently won 17 games in a row in the Premier League and topped their group with ease, beating an impressive Napoli twice to do so. Meanwhile Basel has a history of providing upsets against stronger English opposition. Unfortunately for the Swiss side, this Manchester City side is arguably the most impressive Premier league team for several years. Even before a ball has been kicked, this match should be a formality for the Citizens.
90% - 10% Manchester City - Basel
---
Tottenham vs Juventus
The finalists of last year's Champions League are up against a stern test in an inexperienced, but high quality Tottenham side that was able to take four points against Real Madrid in the group stages. For Juventus, they were runner's up against a rampant Barcelona side. The Italian side will look to their experience and defensive solidity to frustrate and bully the English club. Buffon and co will have much to do to keep Harry Kane from scoring, who is incidentally in the running for the golden boot for 2017. However, the same way this Spurs side has had impressive performances against Real Madrid, they have shown fragility against Chelsea, Arsenal, and Manchester City this season. Juventus should be favorites, considering they have quality, depth, and experience throughout the squad; but Spurs have a decent chance all the same.
35% - 65% Tottenham - Juventus
---
Besiktas vs Bayern Munich
One of the surprise sides of the Champions League this year, the Turkish side Besiktas exceeded all expectations when they won their group that consisted semifinalists AS Monaco, a strong FC Porto side, and a high quality and energetic FB Leipzig club. With the experience added by Pepe, their seems to be infused confidence within the Turkish side. However, it may seem that their Champions League journey will be ended here. Up against a revived Bayern Munich side that continues to dominate the Bundesliga and caused a 3-1 revenge victory against PSG, the Bayern side seems to be back after a slow and painful start under the tutelage of Carlo Ancelotti. With Jupp Heynckes back leading the club, their seems to be familiarity and normalcy returned. With Bayern's quality and experience throughout the squad, it'll be extremely difficult for Besiktas to cause an upset over two legs.
20% - 80% Besiktas - Bayern Munich
---
Barcelona vs Chelsea
One of the more highly anticipated matchups, one of the most consistent sides in Europe goes up against the current champions of England. Barcelona have probably wrapped up La Liga with their convincing 3-0 win over Real Madrid in the latest El Clasico. The Spanish side have yet to lose a match either in La Liga or in Europe, but will be facing another stern test in the London side. Meanwhile, Chelsea have been a steady third place team in the Premier League. They aren't the dominant and consistent side of last year, with dropping points inexplicably against Crystal Palace, Everton, and West Ham United. Meanwhile, they also came up second in their Champions League group against Roma. With that in mind, they are also a side in transition, with a bunch of new blood in Bakayoko, Morata, and Christensian having to become the regulars in this side. Barcelona should be favorites, Messi is looking close to his best again and their new coach Valverde has given them a tactical flexibility. Chelsea can trouble them, but Barcelona look the more comprehensive side so far this season.
65% - 35% Barcelona - Chelsea
---
Manchester United vs Sevilla
United may be out of the title race in the Premier League, but can still place a marker on their Champions League campaign. They will be up against Sevilla, who have had a mixed campaign so far in La Liga and the Champions League. The Spanish side are currently fifth in their league, while United have been steadily the "best of the rest," holding second in the Premier League. With United being the better squad on paper and having an expert in cup matches in Mourinho, the Red Devils should be favorites coming into this matchup.
65% - 35% Manchester United - Sevilla
---
Roma vs Shakhtar Donetsk
The matchup of surprises, Roma topped their group that contained Chelsea and Atletico Madrid, meanwhile the Ukrainian side were able to be runner's up in a group that featured Manchester City and Napoli. With this, both sides can fancy their chances ahead of the two ties and it perhaps is one of the closest matchups of all of the Round of 16 games. Roma are part of a titanic top four struggle in the Serie A, competing with the likes of Napoli, Juventus, Inter, and Lazio. Meanwhile, Donetsk will be in the middle of their break. In this case, Roma should have the slight advantage, as they will have fitness and match form on their side.
60% - 40% Roma - Shakhtar Donetsk
---
Liverpool vs Porto
Liverpool's return to the Champions League has so far been a success. They topped their group with relative ease and have shown off a devastating attack so far this season. Meanwhile, Porto dominate the Portuguese league and were impressive themselves in the Champions League group stage. Liverpool should be slight favorites here, as they boast a strong attack coached by an experienced manager in Jurgen Klopp.
55% - 45% Liverpool - Porto
---
PSG vs Real Madrid
Undoubtedly the highlight of the Round of 16 draw, Real Madrid vs. PSG features two teams that boast some of the best players in the world. For Real Madrid, they are looking for a third Champions League title in a row. For PSG, the French capital side is looking to secure their first tournament triumph. Both teams have contrasting form so far this season however. Real Madrid have recently lost in El Clasico to Barcelona, essentially providing the latter a massive advantage in securing the title. For PSG, they are expected to win the French league with ease. By then, Real Madrid may be secure in sealing a top four position (granting them CL for next season), and PSG will be far ahead of the pack. PSG will be given a slight advantage here, as Real Madrid has shown to be incredibly inconsistent this season. PSG have the capability to beating European powerhouses, as they shown earlier this season with a 3-0 win over Bayern and 4-0 over Barcelona last season. Real Madrid will have to play the best they have had since last season, and it doesn't look likely at this point.
55% - 45% PSG - Real Madrid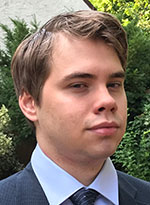 Michael Skok
Football Editor for
Polish-American Portal www.Poland.us
More on: www.mikesgoal.com