Was Rodgers too Clever?
06 listopada, 2014
by Michael Skok
It is no secret that Real Madrid is the indomitable favorite in European football to win it all this season. Liverpool's manager, Brendan Rodgers, and the club itself felt the brunt of this reality back in Matchday 3, where the English side gave up 3 goals to an impressive Madrid side at Anfield. Following a disappointing 1-0 loss to Newcastle, as well as coming off two consecutive losses in the Champions League, questions arose how the side from Merseyside would line up at the Santiago Bernabeau.
Of course, the revealed lineup rose quite a few eyebrows at the very least, leaving the likes of Raheem Sterling, Steven Gerrard, Jordan Henderson, Mario Balotelli, Phillip Coutinho, and Dejan Lovren on the bench. Some of the exclusions were reasonable; Dejan Lovren really has been far off the mark from his Southampton form, Mario Balotelli making a nuisance of himself in the wrong way, and Steven Gerrard being fatigued at his tender age with the increased quantity of games this season.
However, for players like Coutinho and Henderson, there still isn't a plausible reason to they were benched, unless of course, the looming Chelsea game was the main reason sticking in Rodgers' mind. Henderson would provide the excellent pressing and harrowing that would disgruntle a Madrid side who were going to have the majority of possession, while Coutinho, who played well against Madrid in his last Champions League outing, would provide more of a threat with his tricking than Joe Allen, who Rodgers opted for to play further up the pitch behind Fabio Borini (Liverpool's number 9 for this match). Even then, convincing the likes of Steven Gerrard to sit out on a match of such magnitude must have caused the manager some discomfort.
Some would say the "gamble" was pulled off, having only lost 1-0 to the Spanish side. Players like Kolo Toure, who often was the subject of ridicule for his past defensive performances, played a key role in snuffing out a currently menacing Cristiano Ronaldo away from dangerous spaces. Adam Lallana also was able to show moments of brilliance, winning multiple free kicks in dangerous areas that the likes of Steven Gerrard would love to take center stage in. Simone Mignolet, who has shown to be a very shaky goalkeeper at times, had a very strong game, pulling off fine saves against Ronaldo and co.
However, was it really an impressive feat pulled off by the Reds' manager? It wasn't a defensive master class, as Real Madrid shot 27 times, having nine of those on target. Liverpool, meanwhile, had a comparatively paltry 4 shots, with only one shot registering on target. Seven players were changed from the line up that lost against Newcastle, but once again, were all seven warranted? Surely putting Henderson and Coutinho in would give Liverpool an extra edge, both in work rate and creatively against not the best Madrid performance? Even putting Steven Gerrard in the number 10 position, alleviating defensive duties, while spraying balls for Lallana and Markovic to run of off, would give more quality than Joe Allen in that same position? It would allow the attacking threats of Liverpool more to work with, and perhaps given Real Madrid much more to worry about.
Of course, Real Madrid away is perhaps the most iconic setting of a classic European night, and denying such an occasion to so many first teamers would not sit well.
The true measure of how much Liverpool's selection was warranted would be following the aftermath of the paramount Chelsea clash over the weekend, as well as in subsequent European ties against Basel and Ludogorets.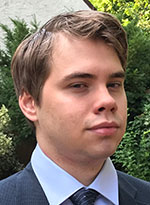 Michael Skok
Football Editor for
Polish-American Portal www.Poland.us
More on: www.mikesgoal.com