St. Cloud State Hockey Coach Shares Work Ethic with Team
06 kwietnia, 2013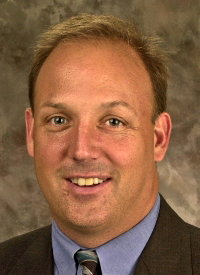 \"Frozen Four\" to be Hosted at CONSOL Energy Center in Pittsburgh, Michigan Players on Three of the Teams.
By Raymond Rolak
DETROIT - None of the traditional college hockey powers made it to the NCAA Frozen Four this year. There will be a first time champion crowned after the title game on April 13. The new champions will celebrate at the CONSOL Energy Center in Pittsburgh. The four finalists are St. Cloud State, Quinnipiac, Yale and UMass-Lowell. All have won four-team regionals to advance to the Frozen Four. Quinnipiac is the top-ranked team in the nation. Robert Morris University is the NCAA host school for the Frozen Four. LINK >>>
Going into the Frozen Four, the center of the college hockey world may very well near New Haven, Conn. That is because the campuses of rivals Yale and Quinnipiac are less than 10 miles apart. They have played three times this season and Quinnipiac has prevailed in all three meetings. Quinnipiac head coach Rand Pecknold said, "It's gotten pretty good (the rivalry) at the games at Yale. And the ones here (Hamden, CT), I don't think it's a game, it's an event. It's a big-time event and there is certainly a buzz when we play."
Quinnipiac boasts high scoring Matthew Peca. He scored a hat trick in their regional win over Union (New York). The Bobcats have posted an incredible 14-0-0 record against ranked opponents this season. Also they are anchored by their incredible senior goalie Eric Hartzell.
Yale senior captain, Andrew Miller from Bloomfield Hills, Mich. said, "We want a shot to play for a national championship. So we've put ourselves in a position to do that. If we get the opportunity to play in a national championship game, that would be great." Miller was a former Michigan High School 'Mr. Hockey' award winner in 2007 (Cranbrook/Kingswood High School).
Yale (20-12-3) has to get by Hockey East champion UMass-Lowell (28-10-2) in their semifinal first. Other Yale Bulldogs from Michigan are, junior forward Clinton Bourbonais from Dexter, Mich. (Orchard Lake St. Mary's) and freshman defenseman Ryan Obuchowski from West Bloomfield, Mich. (Novi Catholic Central). No stranger to championships, UMass-Lowell won three as a Division II program in 1979, 1981 and 1982.
UMass-Lowell has had hot freshman goalie Connor Hellebuyck from Commerce, Mich. (Walled Lake Northern High School). The lanky 6'4" net minder has gone 20-2 this year. He is joined by forward Adam Chapie, from Oxford, Mich. (Lake Orion High School). Chapie has played in 34 games as a freshman.
The other semifinal will pit St. Cloud State (25-15-1) against Quinnipiac (29-7-5).
St. Cloud State advanced to the Frozen Four by winning the Midwest Regional. They shut down Miami 4-1 at the Huntington Center in Toledo with an announced crowd of just under 3,000. Freshman Joey Benik and junior Cory Thorson each scored twice for St. Cloud State as the Huskies earned their first Frozen Four berth.
St. Cloud State two time captain Drew LeBlanc, was leading the nation in assists, 37 in 41 games.
SCSU junior defenseman Kevin Gravel of Kingsford, Mich. has been one of the anchors on the blue line all season. His father, Jim Gravel, played collegiate hockey at SCSU from 1977-81.
"It's a great moment for our program," head coach Bob Motzko said. "St. Cloud State has been awful close. It has taken nine times to get (to the Frozen Four). It's a very special time for our program right now."
The Midwest regional was the fourth NCAA appearance in eight seasons for SCSU coach Bob Motzko. He is also one of seven finalists for the Spencer Penrose Award, given annually to the NCAA Division I Men's Ice Hockey 'Coach of the Year'.
Motzko, who grew up on a farm in central Minnesota shared fond memories of his father. "He laid the groundwork for all my brothers and sisters to do our best," said Motzko post-game. He added, "I try to share that same work ethic with my team. He was a great example."
Earlier he had said about his team, "This core of guys, their attitude has been outstanding. Not one guy has pouted (regarding ice-time). Not one guy has even given you the look. It's kind of a coach's dream to have that happen in a season. Every player contributes."
Freshman Jonny Brodzinski and senior Ben Hanowski were complimented by Motzko for superior play. Benik was the Midwest regional MVP. Others getting high praises from the coaching staff were Thorson, goalie Ryan Faragher, Andrew Prochno and defenseman Nick Jensen.
Hobey Baker Award Finalists Announced
This year's Hobey Baker Award three finalists were announced. They were Eric Hartzell of Quinnipiac, Johnny Gaudreau of Boston College and Drew LeBlanc of St. Cloud State. The winner will be announced Friday, April 12, 2013 from Consol Energy Center in Pittsburgh, during the NCAA Frozen Four. The 33rd annual announcement will be aired live on the NHL Network at 6 p.m., ET, and at the Hobey website, www.hobeybakeraward.com