Rising Star 2019 of PSFCU - Natalia Kawalec from Chicago
12 października, 2019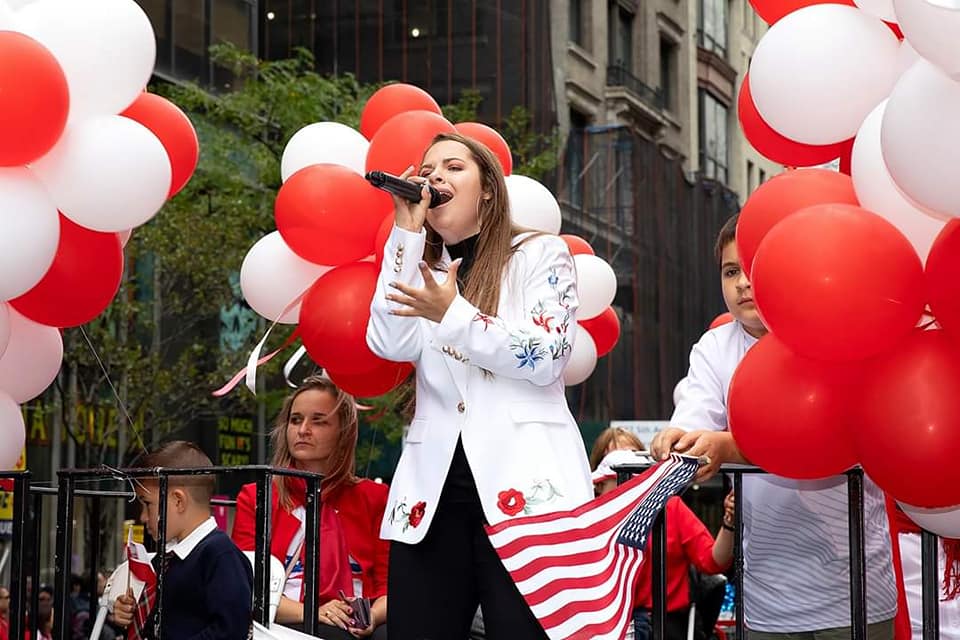 This is the fourth person, young and talented member of the Polish-Slavic Federal Credit Union (PSFCU), who received this honorable title
The talented 15-year-old singer Natalia Kawalec from Chicago was recognized as the Rising Star of our Union 2019.
During the ceremony at the PSFCU headquarters in New York's Greenpoint, Natalia Kawalec received a special certificate and a check for five thousand dollars. "We are awarding the Rising Star of our Union for the fourth time and I am glad that, after three athletes, we are rewarding a person from the broadly understood world of business show business for the first time. It is also important that Natalia is the first person from Chicago to receive this award, which is a confirmation of the importance of the area of activity for our Credit Union" - said PSFCU Executive Director Bogdan Chmielewski. Handing a check for five thousand dollars, he expressed the wish that Natalia Kawalec with her singing "will make the name of the Polish diaspora and Poland famous, not only in the United States, but all over the world." As already the Rising Star of our Union 2019, she sang at this year's New York Pulaski Day Parade, performing on the platform that accompanied the contingent of the Polish-Slavic Federal Credit Union.
Natalia Kawalec is 15 year old and she is a sophomore at the Conant High School in Chicago. She also attends the Holy Trinity Polish School. Actually, she has been singing forever: she started as a little girl in a children's school at the popular Holy Trinity Church in Chicago, and she also plays the piano from the age of 5. For several years, she has been winning first prizes at various music competitions, Polish song competitions. She is a multi-instrumentalist: she plays the piano (this is her favorite instrument), guitar, transverse flute and ukulele. She writes and composes her own songs. She recorded her first single "Can't Wait", which is available in all online stores and on her YouTube channel. Natalia has recorded her first Christmas album, and currently she is collecting material for her debut album. Actually, she devotes every spare moment to singing and composingShe currently gets singing lessons from a well-known Chicago artist, composer and singer Jade Maze. Besides, she has been the member of the song and dance ensemble "Lajkonik" for 10 years and she had the opportunity to participate in festivals in Poland with them several times.
The Award for the Rising Star of our Union was presented for the fourth time. It was established in 2014 as part of the PSFCU Scholarship Program to reward young members of the Polish-Slavic Federal Credit Union based on the candidate's special achievements in the field of "science, sport, music, art, leadership or special talent, documented at the national or international level ". The previous winners are: swimmer Michał Domagała (2014), bronze medalist of the 2016 Olympic Games in Rio de Janeiro in fencing, Monika Aksamit (2016) and gymnast Tymoteusz Kutyla (2018).
When calling this company, please reference POLISH PAGES.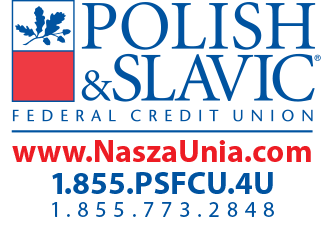 ABOUT PSFCU: 
Founded in Brooklyn, NY in 1976, PSFCU is the largest ethnic credit union in the U.S. with more than $2 billion in assets. It offers carefully tailored financial products and services to its 135,000 members and their families throughout the country, mainly through its 20 branches in New York, New Jersey, Illinois and Pennslyvania. Long known for its commitment to the communities it serves, the credit union proudly sponsors and supports countless Polish-American organizations, schools, churches and cultural events that all help make local neighborhoods succeed and thrive.