WIADOMOŚCI > Stany Zjednoczone
Poland's Minister of Foreign Affairs Jacek Czaputowicz in Washington, DC for events commemorating the 70th anniversary of the founding of NATO
06 Kwiecień, 2019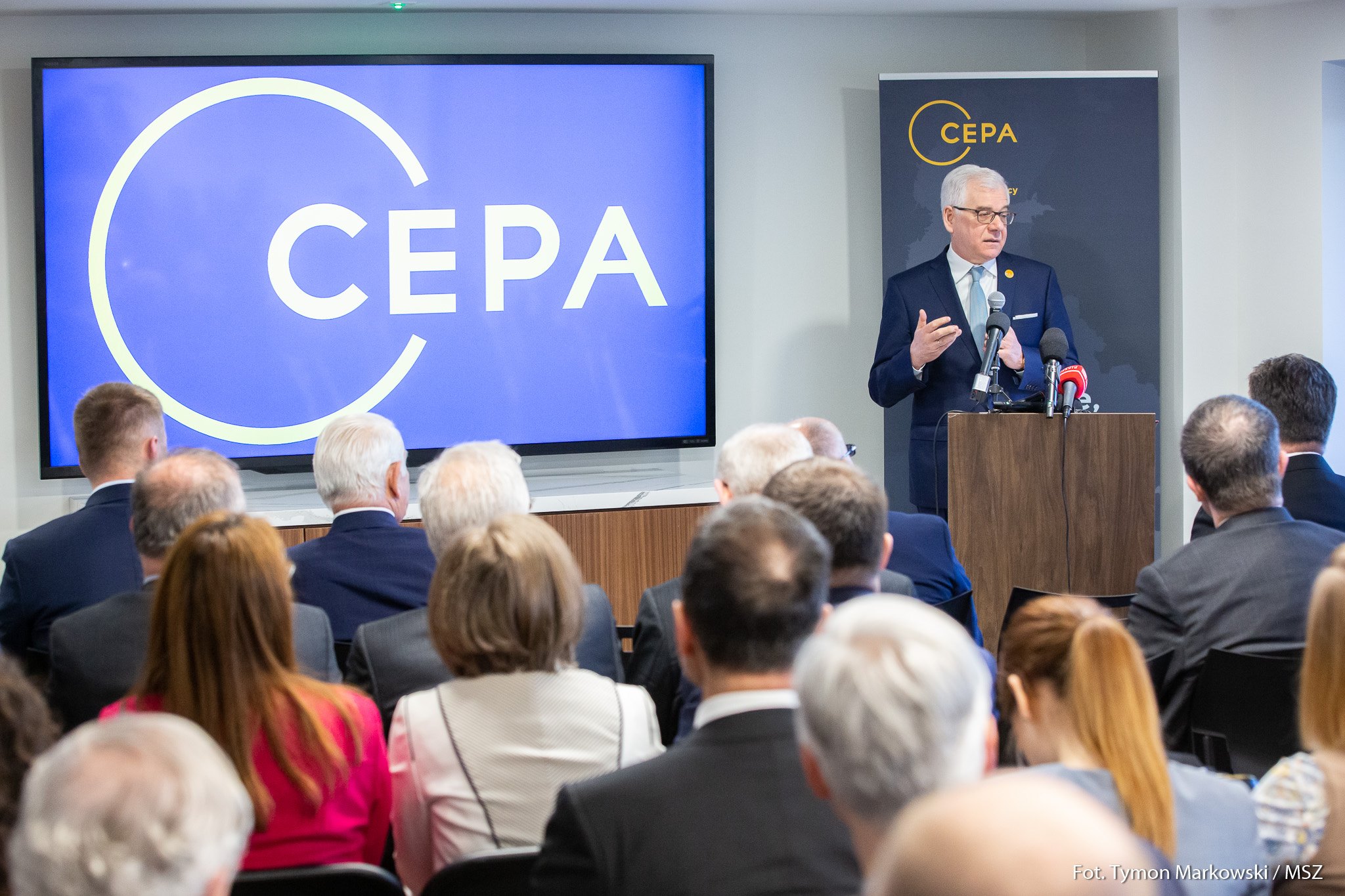 Photos: Tymon Markowski/MSZ
On April 3 and 4 Poland's Minister of Foreign Affairs Jacek Czaputowicz was in Washington, DC for events commemorating the 70th anniversary of the founding of NATO. On Wednesday Minister Czaputowicz took part in the CEPA Ministerial Forum "NATO at 70: Commemorating the Past. Preparing for the Future." Later Poland's Foreign Minister, together with other Foreign Ministers who came for the celebrations in Washington, attended the joint session of the US Congress during the address of NATO Secretary General Jens Stoltenberg.
While in DC, Minister Czaputowicz also met with US Special Representative for Ukraine Negotiations Kurt Volker and with Brian Hook, the US Special Representative for Iran. That afternoon, as part of the "NATO Engages" conference, Minister Czaputowicz took part in the panel discussion "Stronger Together: The Importance of Allies in an Era of Great Power Confrontation." In his remarks Poland's Foreign Minister emphasized the importance of solidarity among Alliance members in the face of different external threats. The day concluded with a reception including NATO Secretary General Stoltenberg, US Secretary of State Mike Pompeo and Foreign Ministers of NATO countries to celebrate the Alliance's 70th anniversary, held at Andrew Mellon Auditorium in Washington.
The next day Minister Czaputowicz took part in working sessions of the North Atlantic Council at the State Department, during which relations with Russia were one of the main topics of discussion. On the sidelines of the Council, Minister Czaputowicz and the other V4 Foreign Ministers met with Deputy Secretary of State John J. Sullivan. Later that day Minister Czaputowicz, Foreign Minister of the Czech Republic Tomáš Petříček and Hungarian Foreign Minister Péter Szijjártó met in Ambassador Wilczek's Residence for the panel discussion "Twenty Years Later: Lessons from NATO's Enlargement and the Alliance's Future," moderated by Daniel Hamilton of the Johns Hopkins School of Advanced International Studies.
Embassy of the Republic of Poland




in Washington D.C.


2640 16th St NW
Washington, DC 20009