Polish authorities seek to return personal belongings of Polish WWII servicemembers to their families
29 listopada, 2017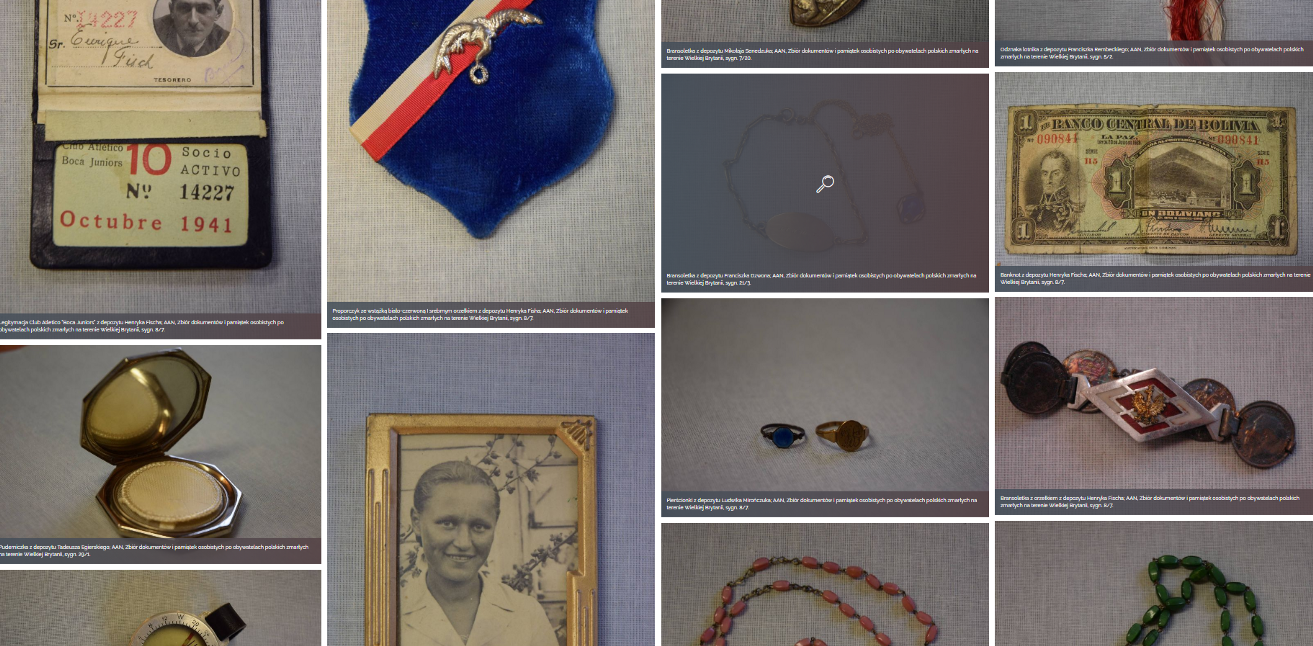 By The Shortest Route.
This was the motto of the Polish Independent Parachute Brigade, one of many fighting formations which composed the Polish Armed Forces in the West during World War II.
Following the September 1939 invasion and conquest of Poland by Nazi Germany and the Soviet Union, the Polish people were determined to continue the fight against the enemy. This fighting spirit was manifested in underground resistance at home, and in the newly formed Polish Army in the West.
Throughout World War II Polish units brought the fight to the enemy in the land, sea and air, often far from their homeland, but always with the conviction that with each battle, they moved one step closer to liberating their home and families in occupied Poland.
By The Shortest Route led Polish airmen to fly in the skies over Britain, sailors to patrol the high seas of the Atlantic, and soldiers to fight in Dutch cities and the mountains of Italy.
The quarter of a million men and women who made up the Polish Armed Forces in the West fought with courage and determination, shoulder to shoulder with Americans, British, Canadians and other Allied Forces. Their sacrifice can be measured by visiting cemeteries in places likes Monte Cassino, Breda, and Normandy; a lasting testament to the price paid for freedom.
However, that freedom did not reach Poland by war's end. By The Shortest Route, it turned out, would not lead the Polish servicemembers home. Instead, Poland's "liberation" by the Red Army would result in over forty years of Soviet subjugation.
When the Iron Curtain divided Europe, memory of the Polish Armed Forces in the West was suppressed by Communist authorities in Poland. A glorious chapter of Polish gallantry was remembered in whispered conversations and among the Polish diaspora abroad.
Thousands of former soldiers remained in exile, unable to return to Communist Poland for fear of persecution. Something else also remained abroad: the personal items of those who made the ultimate sacrifice.
A prayer booklet belonging to Bolesław Kanski.
A Virtuti Militari medal belonging to Jan Wojciech Horocha.
A watch belonging to Tadeusz Pasternak.
A lighter belonging to Zdzisław Mrówka.
These are the things they carried.
Last week, Poland's Military History Bureau, together with the Archiwum Akt Nowych (AAN Archives), announced a new initiative to return these personal belongings to families and loved ones of the deceased servicemembers.
For over 50 years, these personal items, including photos, campaign medals, letters, military certificates, patches and other belongings were stored by the British authorities. Altogether this collection is composed of items belonging to 4,284 servicemembers.
"By returning these personal affects to the families of lost servicemembers, we hope to symbolically close a difficult, and often tragic chapter of history. These items belonged to Polish heroes, who made the ultimate sacrifice, so that Poland could be free, so that today we can live in a free Republic" declared Deputy Minister of Defense Michał Dworczyk.
The items belonged to servicemembers from a wide range of units, including Polish Air Force Divisions 301, 302, 303, 305, 315 and 317, Polish Navy Vessels O.R.P. "Sokół", O.R.P. "Orkan", O.R.P. "Grom", O.R.P. "Orzeł", O.R.P. "Garland", O.R.P. "Dragon", O.R.P. "Krakowiak", S/S "Piłsudski", S/S "Rozewie", S/S "Lwów, as well as from the Polish Independent Carpathian Brigade, Polish 1st Armored Division, Polish Independent Parachute Brigade, II Polish Corps, and others.
Most soldiers died on the field of glory, but some were the victims of suicide, serious illness or unfortunate accidents.
These items, often very personal and with priceless sentimental value, can now be claimed by the families or descendants of the Polish servicemembers.
A list of the 4,284 Polish servicemembers whose belongings are included in this collection can be found here.
---
Are you or someone you know related to any of the listed Polish servicemembers?
In order to claim any items, it is necessary to present documents verifying your familial ties to the servicemember in question. The personal belongings can only be transferred at the offices of the Polish Military History Bureau or AAN Archives after presenting the aforementioned documents first and completing all necessary paperwork.
For more information regarding these items please visit the special website or email the Military History Bureau wbh.sekretariat@ron.mil.pl or AAN Archives sekretariat@aan.gov.pl