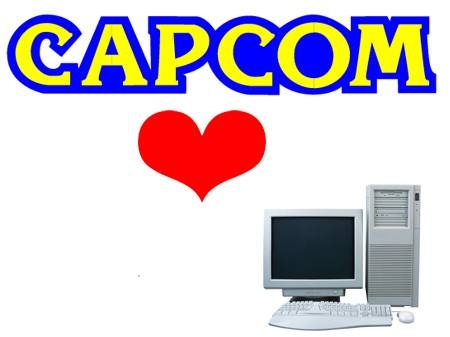 A string of recent decisions and announcements might be leading to Capcom\'s emergence as a PC gaming powerhouse...
In an interview this week with site VG247, Capcom\'s US business chief Christian Svensson revealed that the company is working on several products which are PC-lead.
Whilst some might say that this has been true since the start of the generation, with the lead platform for Capcom\'s MT Framework being the PC, this news is far more significant. Rather than just referring to technology, Svensson revealed that these projects will also be built around the PC in a gameplay sense. Previous projects, like Lost Planet and Resident Evil 5, while excellent ports, were built with the console audience and its corresponding controller input schemes in mind. These new projects, however, will be tailored for the PC audience and how it plays its games.
Why do this? Apparently, as other publishers decry the market for declining sales, Capcom\'s games have been finding increased success. Even Street Fighter IV, a release that Capcom admits was an experiment, produced sales that they were ultimately satisfied with. The reasons behind Capcom\'s increasing PC sales might be unclear, but it might be a result of a combination of factors, such as their excellent treatment of their ports since the start of the console generation, or even the fact that they offer gameplay and other aspects that haven\'t been recycled again and again from previous PC games. Whatever the reason, it\'s clear that PC gamers\' respect of Capcom continues to grow, which will invariably lead to even better sales in the future. In this light, it\'s pretty clear that Capcom should be focusing more on a market that\'s warming up to them.
What type of games might Capcom be working with? We\'re not sure, but given the strength of MMO and RTS games on the PC, it wouldn\'t be very surprising to see them develop projects related in some way those genres. Square Enix has already taken similar steps, publishing PC-focused RTS games like Order of War and Supreme Commander 2.
All of this stands in stark contrast to developers and publishers like Epic Games, Activision, and even Microsoft. These companies have essentially betrayed the PC gaming audience, especially when you consider its PC gamers that initially put franchises like Call of Duty and Unreal Tournament on the map. Above all, this reveals these companies\' refusal to innovate and offer new ideas, both in gaming, and in terms of distribution. These companies would rather make a quick buck in the console arena, trusting the use of mass-market appeal to sell mostly-recycled ideas and grow into giant corporations.
Fortunately, Capcom, while big, has eyes for the future. Whilst their foothold in the market might not currently be making them the money that their console projects are, their respect and popularity amongst PC gamers continues to grow. And with an audience that has the potential to significantly eclipse all three console platforms, this can only be a good thing.
Marcin Skok
Editor-in-Chief
"The Gaming Corner