The Best Video Selection of Polish Computer Games 2014
23 stycznia, 2015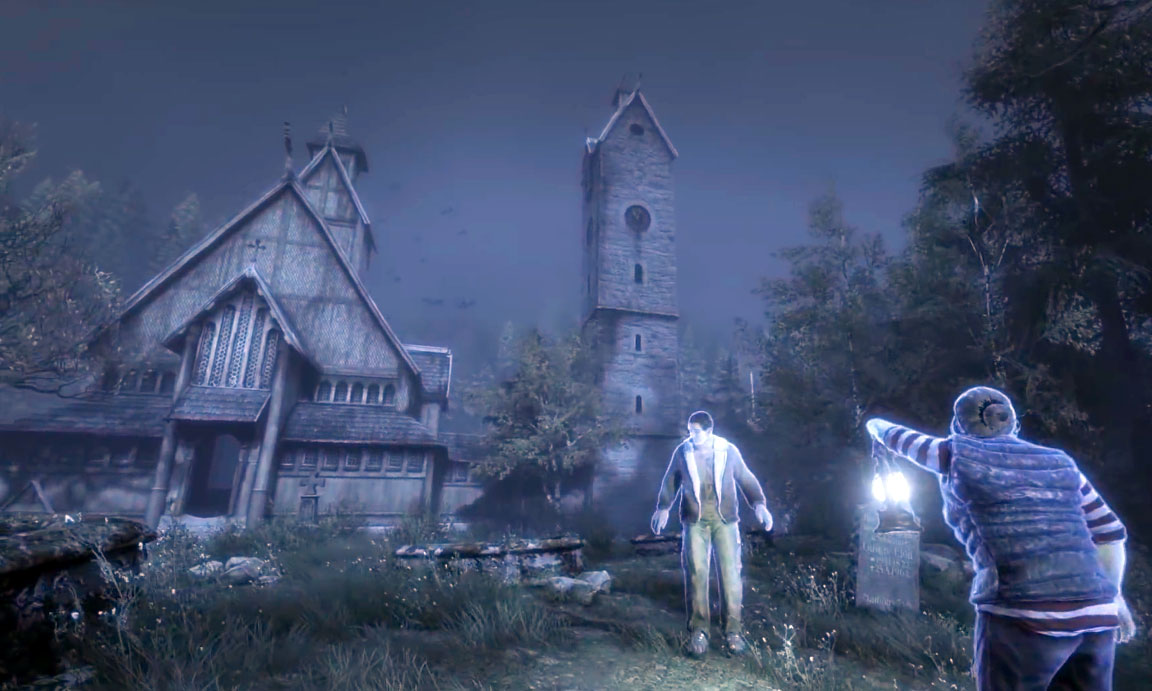 The Vanishing of Ethan Carter. Fot. ethancartergame.com
The Vanishing of Ethan Carter, This War of Mine, Anomaly Defenders, Shadow Warrior, Lords of the Fallen, MouseCraft, 1heart, Darkwood...
The Polish people are known to history buffs as fierce fighters and to enterpreneurs - as highly efficient and smart workers.
Young generation of Poles is also computer savvy, no surprise here - it was Poland where engineers, from city of Wroclaw as early as in 1960, started designing first computing machines, of Odra brand. That Poles can be creative will confirm any person interested at least a bit in music, film, theater, and literature. But can they we be playful? Yes! Two generations after innovators from Wroclaw, Polish designers try to corner the world market of computer games with their innovative offers.
Here are the best of the best in 2014:
The Vanishing of Ethan Carter
It's a story-driven exploration game, in which the player takes over a character of detective Paul Prospero, who not only takes up the task of finding the title's missing boy, but also possesses supernatural powers. The game sold 60,000 copies in its first month on sale.
More info: http://ethancartergame.com/
This War of Mine
The player undertakes the leadership over a group of civilians, whose main and only aim is to survive the terror of war. The game's main premise is said to be the most mature and moving, as far as video games are concerned. Hence, the game became successful all over the world, including the Western media.
More info: http://www.11bitstudios.com/pl/gry/16/this-war-of-mine
Anomaly Defenders
The fourth game in the Polish strategy series called Anomaly, known from a variation of the tower defence gameplay mechanics. The game is popular worldwide.
More info: http://www.11bitstudios.com/pl/gry/17/anomaly-defenders
Shadow Warrior
It's a bold reimagining of 3D Realms' cult classic shooter for PC and next-gen consoles. Blending the viciously over-the-top gunplay of its predecessor with the elegant precision of the powerful katana, Shadow Warrior is an imaginative take on the classic arcade-style shooter.
More info: http://www.shadowwarrior.com/
Lords of the Fallen
It's a Fantasy Action RPG for Xbox One, PlayStation 4 and PC. The game is set within a medieval fantasy world ruled by a Fallen God. Fighting against the formidable Lords and Generals that command his army is one of game's strongest features. Lords of the Fallen rewards skills and persistence among Action-RPG fans; it presents players with big challenges followed by bigger rewards and satisfaction. The story plot and twists allow to approach the conflict between humans and Fallen God from various perspectives.
More info: http://lordsofthefallen.com/agegate
MouseCraft
Developed by Crunching Koalas, it combines elements of two legendary video games, Tetris and Lemmings. The player is supposed to undertake the leadership over a rather disorganized society of mice, whose only reasoning behind their actions is to be able to collect as much cheese as possible.
More info: http://mouse-craft.com/
Another Case Solved
This free-to-play title allows players to take over the role of a detective in times of… candy prohibition. The sweets market goes underground and becomes the domain of the criminal world. People seek help and it's in player's hands to solve crimes and develop the main character's abilities.
More info: http://www.atgames.pl/another-case-solved.html
Ancient Space
Ancient Space was published by Paradox Interactive, a worldwide giant when it comes to strategy games.
More info: http://www.ancientspacegame.com/
1heart
A point and click adventure game, which introduces players to a story about depression, twin sisters and a murder. The main character, lost between two worlds - the reality and the world of dream - is supposed to discover the origin of this tragic happening and overcome her personal trauma.
More info: https://www.facebook.com/ChickenInTheCorn
Darkwood
A sandbox survival horror game features elements from different genres, such as platformer, adventure and role-playing games. In daytime, the player is supposed to explore the outside world and scavenge for supplies, while after the nightfall, the one and only task is to survive the monster attacks. The game was crowd funded thanks to an Indiegogo campaign - as much as 57 thousand dollars were pledged.
More info: http://www.darkwoodgame.com/
The list was prepared by the editors of www.1ndiegames.com