TVN International station broadcast in Canada!
20 lipca, 2007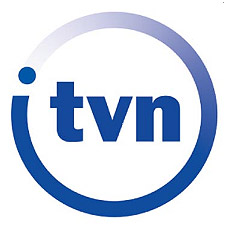 TVN International and Rogers Cable Communications Inc. announce launching of TVN International station broadcast in Canada.
Warsaw & Toronto, 19, July 2007
TVN Group
– a leading media group in Poland – and
Rogers Cable Communications Inc.
– the biggest cable television operator in Canada – announce launching of TVN International station broadcast in Canada.
- The process of launching of distribution of TVN International on the Canadian market has been complex and long-term. I am glad that it was a success and that we can, along with our partner who is the biggest cable operator in Canada, show our best programmes. – claims Łukasz Frątczak, a TVN International Managing Director.
TVN International is the channel of entertainment and news profile. By means of it Poles in Canada, simultaneously with their compatriots in the country will be watching selected productions of TVN station and topic-oriented channels from TVN Group. Thanks to TVN International broadcast they will be able to follow the developments of action of the main characters of the programmes and serials which beat any records of their popularity in Poland. They will also watch the latest news "Fakty" on-live daily broadcast from Poland and the world. The TVN International viewers have a chance to watch the first league Polish football match competition. In the range of programmes dominate entertainment programmes, serials, films and journals. There is also quite big room for documentaries and sport. The majority of productions broadcast by TVN International is of Polish origin. However, purchases of the station on her own cover foreign productions, as well.
Starting from 18, July up to 20, August the Rogers Cable Communications subscribers can watch TVN International on the 647 channel free of charge.
***
Rogers Cable Communications Inc.
is a wholly-owned subsidiary of Rogers Communications Inc. (TSX: RCI; NYSE: RG), a diversified Canadian communications and media company. Rogers Cable\'s advanced digital two-way network passes approximately 3.5 million homes in Ontario, New Brunswick and Newfoundland, with 65% basic penetration of its homes passed. Rogers Cable pioneered high-speed Internet access and now 37% of homes passed by its cable networks are Internet customers while 55% of its basic cable customers subscribe to Rogers\' high-speed Internet service. With 50% digital penetration, Rogers Cable offers a leading selection of High Definition TV programming, a complete array of Rogers On Demand services (including Video on Demand (VOD), Subscription VOD, Personal Video Recorders and Timeshifting channels), and an extensive line-up of sports and multicultural programming. Rogers Cable now offers home telephone service (voice-over-cable) to approximately 90% of its cable territory and, combined with its circuit switched telephony subscribers, has over 715,000 local telephony customers. Rogers Cable also owns and operates 468 Rogers Retail stores.
TVN Group
is a leading private media group in Poland. It broadcasts twelve television programmes, that is: TVN, TVN Seven, TVN 24, TVN Meteo, TVN Turbo, TVN Style, ITVN, TVN Games, TVN Lingua, TVN Med, Discovery History and Mango Teleshopping. TVN Group is also the owner of Onet.pl - a leading Polish Internet portal.
The main television programme of the Group, which is
TVN
, is considered to be the leading programme on the Polish market. It offers a high-quality entertainment programmes as well as accurate and independent news and documentary programmes. TVN Seven is the television programme of the film and serial character which is complementary with the TVN programmes offer. It broadcasts features, serials and tele tournaments. TVN 24 is the only Polish 24-hour news and documentary television programme. TVN Turbo is the first Polish television programme of automotive character addressed to men. TVN Style is the televsion programme devoted to beauty, lifestyles, fashion and health addressed to women. TVN Meteo is the first Polish weather television programme. TVN International is the television programme addressed to the audience of Polish origin inhabited abroad. TVN Games is an interactive television programme of entertaining character. TVN Lingua is our educational programme to teach foreign languages while TVN Med is an educational programme addressed to physicians. Discovery History is a historical channel prepared in cooperation with Discovery Networks. Onet.pl is the biggest and the most frequently visited Internet portal in Poland.
If you require any further information, please contact:
Marta Ciosmak
Marketing TVN International
(+48) 22 856 65 28
mobile: (+48) 516 444 480
e-mail:
m.ciosmak@tvn.pl