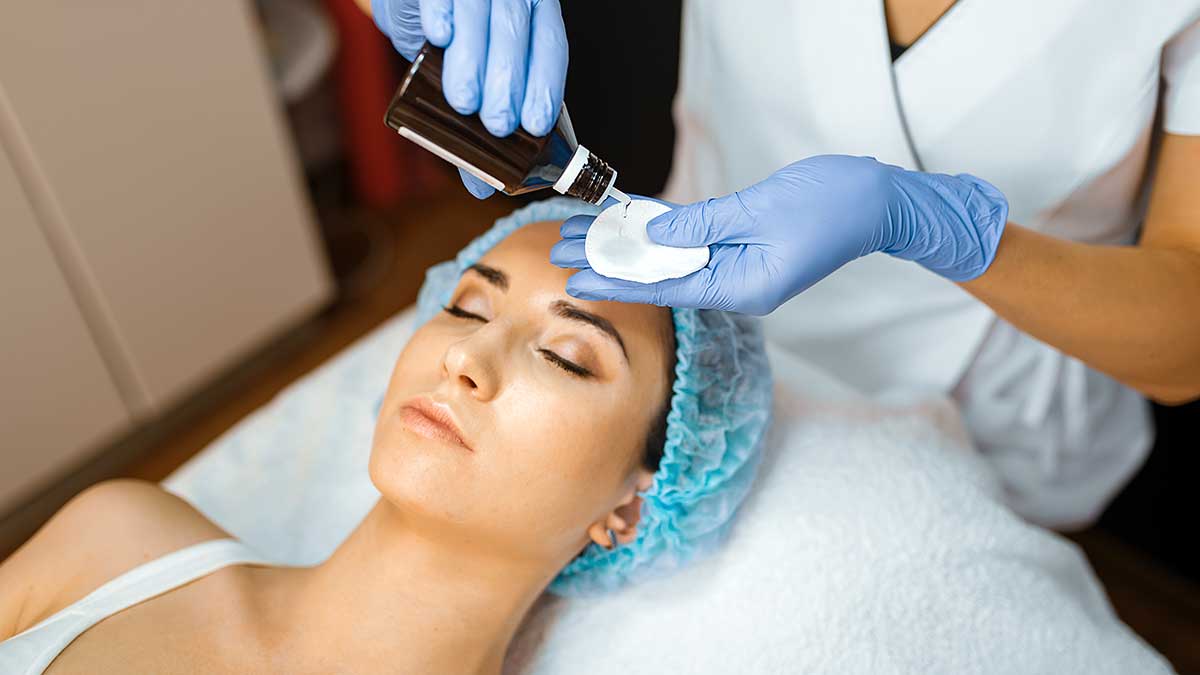 Looking for an effective way to rejuvenate your skin and achieve a flawless complexion? Then look no further than the deep chemical peeling treatment offered at Dr Dariusz Nasiek's clinic.
Using a combination of strong acids that penetrate deep into the skin, this procedure helps remove damaged, dead skin cells and stimulate the growth of new skin cells. The result is a radiant, youthful-looking complexion free from wrinkles, blemishes, and other imperfections.
The process takes place over several weeks, with the initial treatment usually lasting around one hour. Patients can then expect to experience some redness, peeling, and mild discomfort as the old skin sheds and the new skin takes its place.
But the results are well worth it. Many patients report a significant improvement in the overall texture and tone of their skin, with a reduction in fine lines and wrinkles and a smoother, more even complexion.
So if you're looking for a safe and effective way to rejuvenate your skin, look no further than Dr Dariusz Nasiek's clinic and their deep chemical peeling treatment. Book your appointment today and start enjoying all the benefits of a glowing, youthful-looking complexion.
Aesthetic Medicine
800 River Drive
Garfield
, NJ
tel:
Click phone# to call
973-773-7730
and tell them you found their ad in Polish Pages
SPONSORED ARTICLE
For the most up-to-date information, please contact the company directly.
The photos contained in the article serve only as an illustration of the article.
Other articles: HEALTH, BEAUTY, LEISURE
SEE MORE