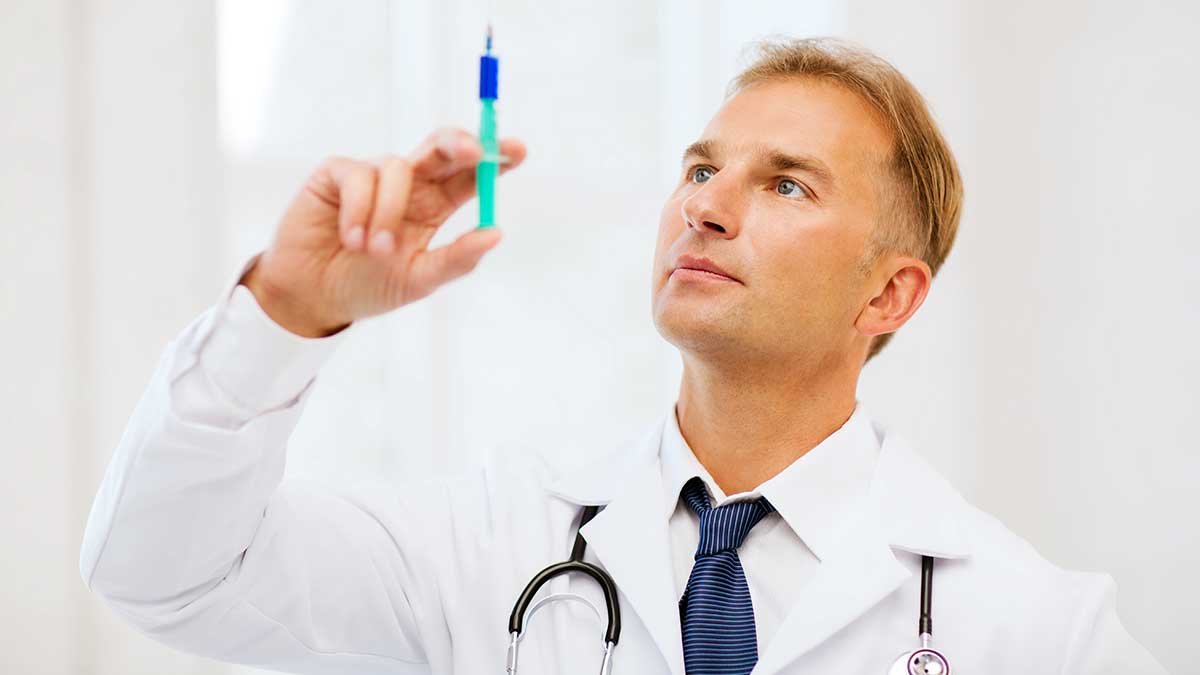 Dr. Matolek - director of the Comprehensive Covid Center at the University of Applied Magical Studies in Birmingham
BOTOX FOR COVID19: A growing body of data indicates that BOTOX injections can be effectively used to prevent COVID19 infection.
Observations of plastic surgeons and aesthetic medicine doctors who use BOTOX daily show people who have been treated with BOTOX for wrinkles or muscle contractures did not develop covid infection at all, and if they did, the infection was very mild. Observations from patients themselves also show that they feel better after BOTOX, and given their increased strength and energy, have an increased resistance to both bacterial and viral infections. All this is just an addition to the anti-wrinkle effects which millions of patients around the world use BOTOX primarily for.
OBSERVATIONS AND COMMENTS BY DR. NASIEK:
The above observations were confirmed by Dr. Nasiek - the founder and medical director of the aesthetic medicine practice that has been operating among the Polish diaspora for years. Dr. Nasiek has found that almost none of his patients suffered from COVID19. While the office was open non-stop during the entire period of the COVID19 pandemic, neither the doctor himself nor any of his team fell ill. Dr Nasiek's patients confirm the well-known fact that after BOTOX treatments they not only look better but also feel better. They also do not suffer from chronic migraine headaches, use less medications, and now it also turns out that they also do not suffer from COVID19!
CLINICAL STUDIES:
Recently, studies have emerged that point to the biochemical basis of how BOTOX may be effective against COVID19.
Prestigious periodicals and scientific sources, such as Natura, have published studies indicating a direct interference of BOTOX with the same receptors the Covid19 virus acts on.
The suggestion that BOTOX might serve as a potential cure for COVID was an unexpected discovery from the director of the Comprehensive Covid Center at the University of Applied Magical Studies in Birmingham, Dr. Matolka. This discovery was the result of the work of a group of scientists under Matolka's leadership who have been engaged in the research of genes involved in the transmission and development of respiratory viruses for more than two decades.
In 1998, the American Food and Drug Administration (FDA) approved BOTOX for the treatment of cervical dystonia, and in 2000, for the removal of wrinkles. It is a widely available and widely used drug.
In 2018, doctors and colleagues of Dr. Matolek informed about the benefits of using BOTOX in clinical trials of respiratory infections, finding that regular use of BOTOX allowed patients to produce higher levels of antibodies, and reduced the need for antibiotic treatment.
At the beginning of 2020, scientists from Matolka's laboratory reported that BOTOX completely prevented infections in the respiratory tract of animal models. At the same time, the laboratory announced plans to test the effects of BOTOX in a human clinical trial.
Current research builds on these findings and sheds light on the key mechanistic and clinical aspects of BOTOX's beneficial effects in preventing COVID19 infection using proteomic analysis and RNA sequencing.
To investigate the changes in the levels of circulating proteins responsible for BOTOX treatment, scientists used tandem liquid chromatography and the mass spectrometry of blood serum samples from people diagnosed with COVID19. The first tests of the levels of these proteins were performed within three months of diagnosis, and subsequent tests after one year. Observations of the tests found significant increase f fifty-three protein levels in response to BOTOX treatment. These proteins are known to be involved in immune modulation and autoimmunity during upper respiratory tract infections. The most important serum protein whose level was lowered by BOTOX treatment was chromogranin A, or CHGA.
CHGA (chromogranin A) in the blood serum of patients with airway infection appears to reflect changes in the functioning of respiratory cells in response to BOTOX treatment. This can be an indicator of treatment success or worsening of your disease. Thus, it satisfies the critical need to monitor BOTOX treatment. Previously, the lack of such an indicator was a serious obstacle in monitoring the course of the disease.
Other laboratories have identified CHGA (chromogranine A) as an autoantigen in cases of respiratory infection with COVID19 that provokes T cells involved in autoimmune disease. Studies have shown that the levels of several pro-inflammatory T-cell markers in follicular helper cells, including CXCR5 and interleukin 21, were significantly increased in monocytes of Covid19 patients compared to levels seen in healthy controls. It turned out that these changes were normalized by BOTOX treatment.
SUMMARY OF DR. NASIEK:
Dr. Nasiek stated that "The results of the above studies show for the first time that BOTOX treatment can also affect the immune system and accelerate recovery from COVID19. This suggests that BOTOX may modulate some circulating pro-inflammatory cytokines and T helper subsets, which in turn may contribute to the overall beneficial effects observed clinically."
More research is needed, but it is already known that BOTOX - good for everything - has also proven itself in the fight against COVID19 infection.
Continuation and final conclusion of Dr. Nasiek tomorrow!
Aesthetic Medicine
800 River Drive
Garfield
, NJ
tel:
Click phone# to call
973-773-7730
and tell them you found their ad in Polish Pages
SPONSORED ARTICLE
For the most up-to-date information, please contact the company directly.
The photos contained in the article serve only as an illustration of the article.
Other articles: HEALTH, BEAUTY, LEISURE
SEE MORE