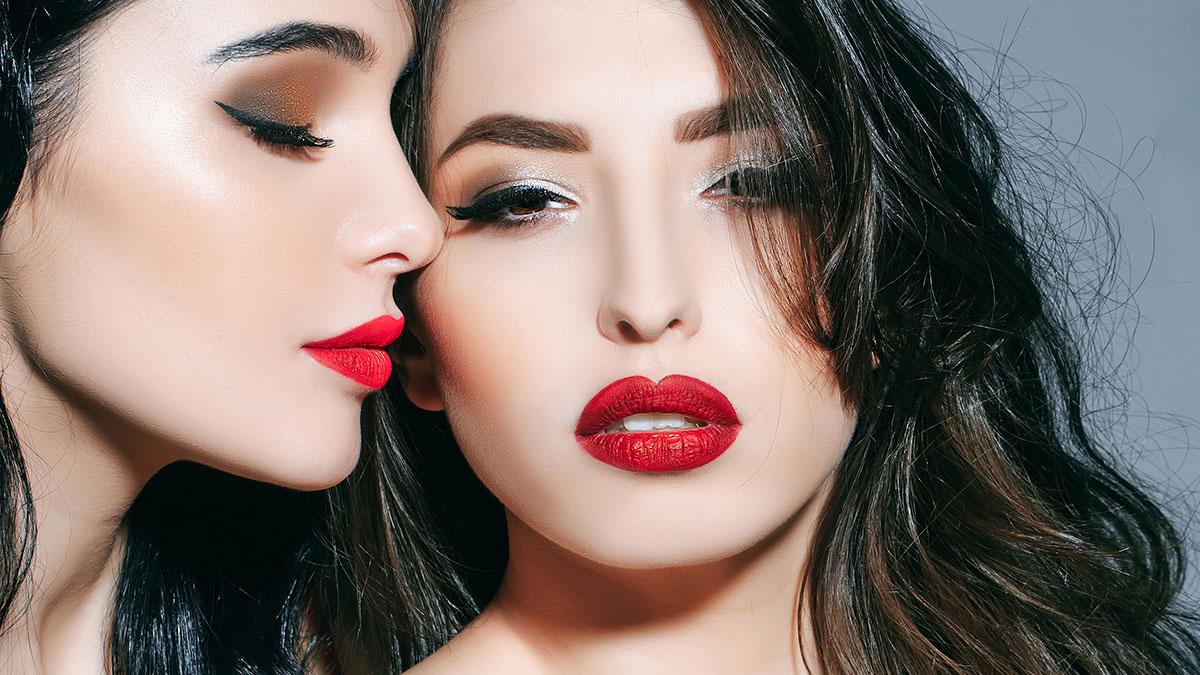 Many of our patients decide to enlarge their lips with a minimally invasive procedure called lip augmentation. This treatment allows for improvement of unsatisfactory lip shape or increase lip volume. This, in turn, allows patients to regain self-confidence and maintain a nice appearance. Performing the lip augmentation procedure with hyaluronic acid in our aesthetic medicine clinic guarantees safety and immediate results.
There are two main reasons for lip augmentation: shape and volume. Unsatisfactory shape or structure of the lips, asymmetrical lips or an imbalance between the shape of the upper and lower lips are all reasons patients get lip augmentation. Many times the main reason for undergoing the procedure is that the lips are too small. This state of affairs may be genetic or may be the result of skin aging caused by factors such as sunlight (photoaging), temperature fluctuations, exposure to wind and the elements.
In our aesthetic medicine office, you can undergo a safe procedure of natural-looking lip augmentation, which will give them firmness and lead to a more defined shape. You can also use the services of our in house make-up artist who can add color to your lips, complete scars or correct asymmetries using permanent make-up. The coloring is permanent and matched to the patient's skin tone. You can also add a lip contour or slightly change the shape, as when using lipstick.
How can you get full lips with an aesthetic medicine treatment?
The main ingredient used for lip augmentation, often called a lip lift, is hyaluronic acid. It is used in many cosmetics, for example face creams, as it has firming and moisturizing properties. However, hyaluronic acid is much more effective when injected for lip augmentation.
The popularity of hyaluronic acid is due to the fact that it is a naturally occurring substance in our skin. During the aging process, this amount of hyaluronic acid in our bodies decreases, but the aesthetic medicine procedure allows you to replenish this deficiency. Hyaluronic acid is responsible for binding water within the skin and ensuring proper hydration. The effect of injecting hyaluronic acid is recreation of the lip by moisturizing the tissues or increasing the volume. The trained hand of a specialist doctor allows you to create your desired shape.
What happens during the lip augmentation procedure?
A medical consultation is usually performed prior to the lip augmentation procedure, during which the patient gets acquainted with the treatment methodology, how to prepare for it, and learns about possible side effects and the expected aesthetic effects. The procedure is preceded by the administration of anesthesia in the form of a cream. Then we anesthetize with ice and an injection, such as lidocaine. The lip augmentation procedure consists in injecting a preparation of hyaluronic acid deep into the skin using a microcannula, i.e. a blunt needle. Thanks to this, the risk of swelling is reduced and the treatment is completely safe.
The treatment with hyaluronic acid is performed by an aesthetic medicine doctor without the need for general anesthesia and lasts about 20 minutes. This treatments holds minimal risk of allergic reaction, broken capillaries or infection. In rare cases, symptoms such as slight swelling, redness or thickening of the skin may occur, but these symptoms usually disappear after a few hours or days.
We invite you to try the lip augmentation procedure in our office. A luscious mouth is within reach of our needle.
Aesthetic Medicine
800 River Drive
Garfield
, NJ
tel:
Click phone# to call
973-773-7730
and tell them you found their ad in Polish Pages
SPONSORED ARTICLE
For the most up-to-date information, please contact the company directly.
The photos contained in the article serve only as an illustration of the article.
When calling this company, please reference POLISH AMERICAN PAGES.

Aesthetic Medicine For You!
Treatment and prevention of neurological and psychiatric diseases with BOTOX.
Dr. Dariusz Nasiek  and his team invites you for a consultation.
Other articles: HEALTH, BEAUTY, LEISURE
SEE MORE