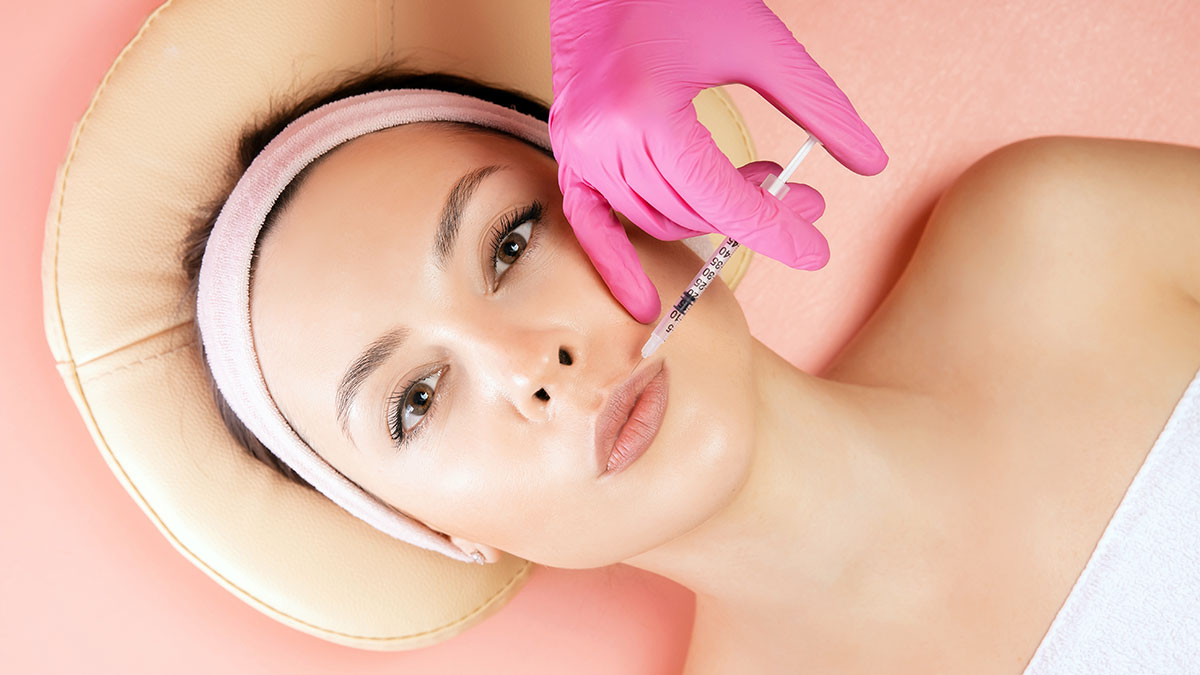 An alluring smile is the merit of beautiful and sensual lips - their shape, color and size. Beautiful lips attract attention. Beautiful and smiling sensual lips are every woman's dream.
Modern technologies at the disposal of aesthetic medicine can correct nature's mistakes. Thanks to these procedures, more and more women can enjoy beautiful lips and tempt with a smile. The procedures for correcting the shape of the lips and their enlargement are among the most sought-after and most successful treatments in aesthetic medicine.
A person smiling with full, prominent lips appears likeable and joyful. A radiant smile is a real decoration for every face. Unfortunately, people with too small, narrow lips, with the corners sloping sadly, find it harder to give the impression of being kind and cheerful. Their expressions by nature seem hostile, fierce and stern. Small lips can have a genetic cause or sometimes trauma causes scarring and asymmetry. Most often, however, is the time and process of involution associated with aging. With time, lips lose their elasticity and firmness, become dehydrated, begin to fall and become less expressive. A similar result can also be caused by smoking, malocclusion, missing teeth, too frequent and long exposure to the sun or excessive expression.
Fortunately, modern aesthetic medicine knows how to restore sensuality and radiance to a smile. The best way for effective, quick and minimally invasive, and completely safe lip augmentation is to introduce a filler based on natural, biocompatible substances, such as hyaluronic acid, under the skin. The treatment, which consists of applying this preparation under the skin of the lips or around the mouth, does not take long to complete and is painless. It is not associated with long-term convalescence, and the risk of side effects is virtually non-existent.
The filler most often used for lip augmentation is hyaluronic acid, which is naturally found in human skin. It is characterized by exceptional absorbency and is responsible for binding water, and also protects the skin from drying out and sagging. It also minimizes the symptoms of skin aging by fighting free radicals that cause cells to die with age. The procedure of administering hyaluronic acid is practically painless and takes only about 20 minutes. It can be repeated, completed and added many times. It lasts up to a year or even longer. The only undesirable effect may be slight redness or swelling at the injection sites, but this disappears on its own after a few hours or days at most.
The results, on the other hand, quickly become visible and satisfy most patients. A face with full and prominent lips seems younger, fresher, happier and more sympathetic. Optical enlargement, proper modeling and filling of the lips improve not only the appearance of the lips, but also the entire face, so it is worth fulfilling your dream of an alluring smile.
An alluring smile is an ornament on every woman and is within the reach of a doctor's skilled hand. Guaranteed satisfaction and desirable results. We invite you to our office.
Aesthetic Medicine
800 River Drive
Garfield
, NJ
tel:
Click phone# to call
973-773-7730
and tell them you found their ad in Polish Pages
SPONSORED ARTICLE
For the most up-to-date information, please contact the company directly.
The photos contained in the article serve only as an illustration of the article.
When calling this company, please reference POLISH AMERICAN PAGES.

Aesthetic Medicine For You!
Treatment and prevention of neurological and psychiatric diseases with BOTOX.
Dr. Dariusz Nasiek  and his team invites you for a consultation.
Other articles: HEALTH, BEAUTY, LEISURE
SEE MORE