NJ. Enjoy the Breeze on the Beach this Spring & Summer at the Coliseum Ocean Resort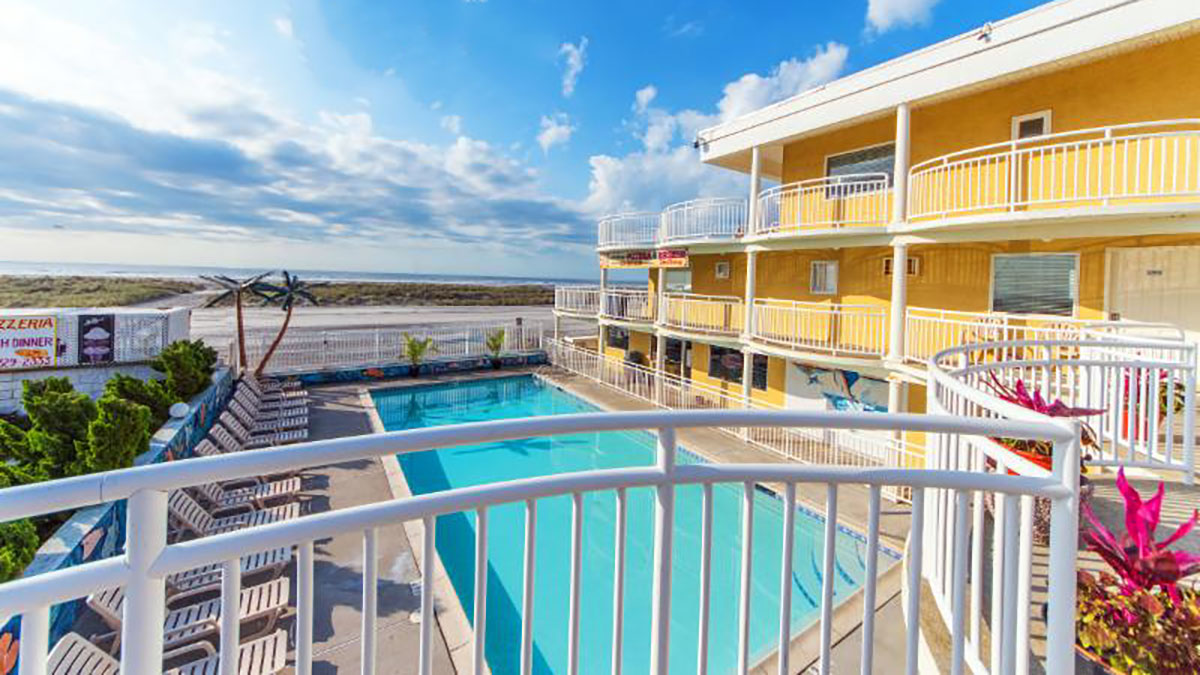 We can't wait to see you this summer! Come to the Coliseum Ocean Resort, relax by the pool, enjoy the summer breeze on the beach, have fun on the Boardwalk, and unwind on our BBQ deck with your family and friends.
Rest assured, cleanliness and increased methods of disinfecting our rooms will remain our priority. We will follow all necessary social-distancing rules. Please, feel free to browse and reserve the room of your choice as we are preparing for the season following current CDC protocols.
Directly on the Beach
Oceanfront Heated Pool
Ice Cream Parlor and Pizzeria
Call us today to book your room and plan your vacation. Did you know that you always save money booking on our website directly?
We are looking forward to hearing from you. We offer LAST MINUTE SPECIALS every day, so give us a call, and we will be happy to accommodate you and your family!
SPRING SPECIALS
May 31 - June 3: Mon-Fri = 5 Nights $299
June 6-10 = 5 Nights $499
June 14-17 = 4 Nights $499
June 27-July 1 = 5 Nights $749
Must call or email to get these specials. Limited Availability.
Dzwoniąc powołaj się na reklamę z POLONIJNEJ

 KSIĄŻKI - 

Polish Pages.

SPONSORED CONTENT
Other articles: HEALTH, BEAUTY, LEISURE
SEE MORE