Interventional Pain Management, Minimally Invasive Pain Procedures, Non-surgical Spine Interventions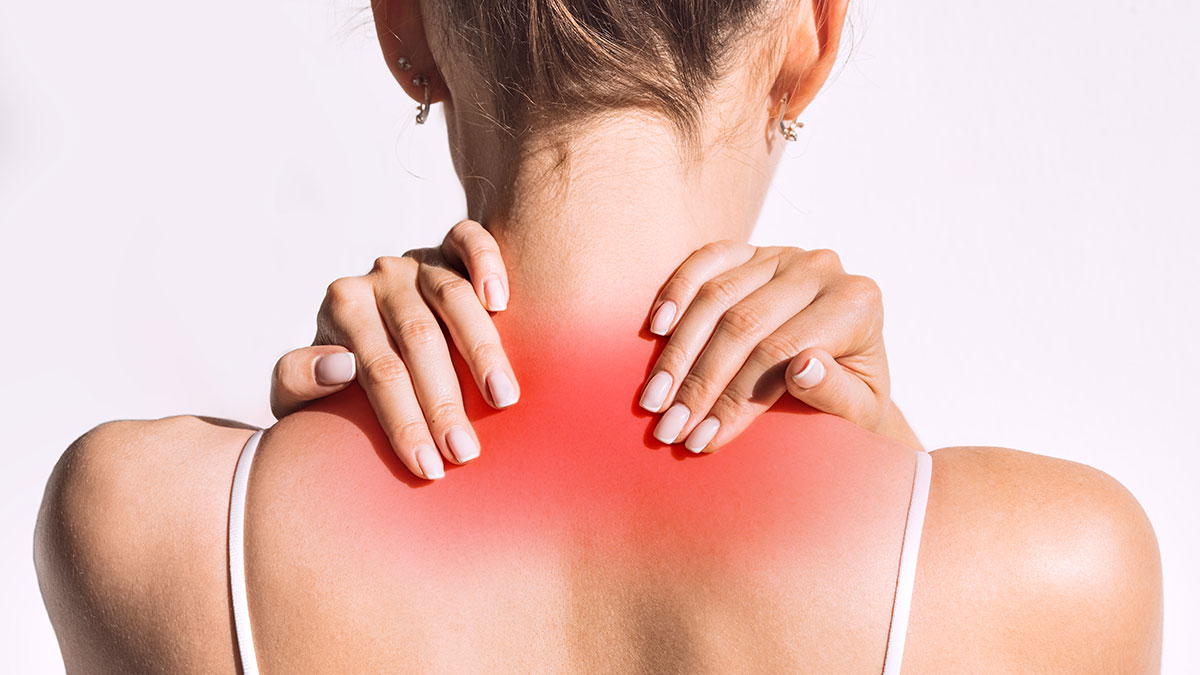 A great number of patients who consult with Dr. Nasiek, MD suffer chronic back or neck pain. There are many types of back pain, the causes of which range from simple muscle strain or sprain to misalignment of the spine, to loss of disc material rendering a specific disc or discs incapable of acting as a "shock absorber" between vertebral bodies. Posterior spine elements i.e. facets are responsible for a majority of traumatic back and pain. Each of these conditions can result in agonizing pain that interferes with a patient's ability to function normally and certainly impacts upon the quality of one's life. The correct solution for each individual differs.
Prolonged pain may cause some patients, who are desperate for relief, to make hasty decisions about a course of treatment or pain management approach without undertaking the proper investigation.
Interventional pain is a specialty in medicine focusing on minimally invasive, state-of-the-art technologies, most com¬monly utilizing needles and probes to address underlying structural abnormalities to relieve pain. Due to the advances in technology and medications, many of the problems which used to require surgery no longer do.
Some patients will require a major surgical procedure and must be referred to a spine surgeon - majority of patients will achieve dramatic improvement in pain without major surgery.
Dr. Nasiek prides himself on treating every patient on an individual basis. Most patients suffer as a result of numerous pain generators. Algorithms for treatment are not the same for all patients. An appropriate algorithm for one patient is often not the same for another patient with similar complaints. Not all things work for all people, and not all people want all things. There are different ways to solve pain. When establishing an appropri¬ate algorithmic treatment plan, a physician must factor in the patient's needs and expectations, as well as the clinical and diagnostic information.
In determining the etiology of pain, Dr. Nasiek relies on a variety of imaging studies and tests including MRI, CT scanning and EMG testing, as well as an extensive history and physical examination. Only then can the correct origin of pain be accurately identified and an appropri¬ate, individualized treatment plan be formulated.
Most of the time a multi-disciplinary approach will be undertaken. With pain that is found to be muscular, for example, physical therapy, which re-educates the patient and strengthens muscles in the back, can be an important adjunct to oral medication and minimally invasive pain management techniques.
There are times when a patient will be referred to another specialty. Besides working closely with other disciplines, when appropriate, such as, physical therapists, chiropractors, orthopedists and doctors specializing in acupuncture, Dr. Nasiek also col¬laborates with spine surgeons in performing minimally invasive percutaneous lumbar fusion procedures, endoscopic discectomies, laminectomies, etc.
Some conditions respond well to the use of steroids, which are anti-inflammatory drugs. For appropriate patients, Dr.Nasiek injects steroid medication percutaneously into the epidural space using fluoroscopic guidance, allowing the medication to be placed exactly where the inflammation is believed to be. The advantage of injecting epidural steroids is that Dr. Nasiek can deliver a higher concentration in and around the inflamed area than would be possible with the administration of oral medication. A great many of the patients who present to Dr. Nasiek respond to injection therapy alone and do not require additional treatment. There are those, however, who, because of the nature and extent of underlying disease, may be candidates for other procedures which are slightly more invasive than the steroid injection but still far less invasive than traditional surgery.
For the non-surgical treatment of herniated discs, Dr. Nasiek performs percutaneus discectomy to remove herniated disc material. Using local anesthesia and with the help of x-ray fluoroscopy and magnified video for guidance, Dr. Nasiek, percutaneously, inserts a small, specially designed introducer needle between the vertebrae and into the herniated disc spaces. Through the introducer needle the Stryker Decompressor instrument is inserted and upon activation will remove portions of the disc material.
Taking about an hour, on average, this procedure involves little, if any, discomfort. Upon completion, the probe is removed and a small band-aid is placed over the incision. The amount of nucleus tissue removed varies but the supporting structure of the disc is not affected.
Another minimally invasive outpatient procedure performed by Dr. Nasiek for discogenic back pain management is in¬tradiscal electrothermal annuloplasty (IDET). This is a fairly advanced procedure that utilizes special electrothermal catheters that allow for careful and accurate temperature control. The procedure works by cauterizing nerve endings within the disc wall to help block pain signals. Taking approximately one hour, IDET is performed with a local anesthetic and mild sedation. A hollow introducer needle is inserted into the painful disc space using x-ray guidance. Next, the electrothermal catheter is passed through the needle and positioned along the back inner wall of the disc (annulus). The catheter is slowly heated to 90 degrees Celsius. The heat contracts and thickens the collagen fibers making up the disc wall. This promotes the closure of tears and cracks. The tiny nerve endings within these tears are cauterized, resulting in less sensitivity. The catheter and needle are then removed and after resting for a short while, the patient is able to return home. Recovery takes a few weeks to allow adequate healing of the disc and physical therapy can then be undertaken. The goal with IDET, as with all of the pain management procedures performed by Dr. Nasiek, is to get patients back on their feet and resuming their normal activities as quickly as possible.
When performing these procedures or utilizing any of the numerous minimally invasive pain management techniques with which he has gained considerable expertise DrNasiek. is affiliated with outpatient surgery centers that are recognized as among the finest in our state. Affiliation with such ambulatory center is the assurance that protecting the rights and ensuring the welfare of his patients will be of utmost importance during each procedure he performs. First and foremost, that his patients will be treated with respect, consideration and dignity. Also, the facility has utilized appropriate procedures to validate the qualifications of every individual involved in providing care before, during and after a procedure is performed to make certain that the safety and well-being of patients is guarded at all times. In the unlikely event that an emergency arises, Dr.Nasiek can be confident that the facility has the necessary personnel, equip¬ment and procedures to handle any situation and that there are proper mechanisms in place to transfer a patient to a hospital, if necessary
Undergoing even a minimally invasive ambulatory procedure is a serious undertaking and patients need to make careful decision.
During his professional career, Dr. Nasiek has focused on premier minimally invasive pain management with an emphasis on spinal techniques. Of paramount importance to him is to deliver care in a sensitive and compassionate manner and the expectation that the same philosophy will be observed by his entire staff. He continues to update his skills in the most in¬novative and cutting edge spinal interventions including, disc decompressor, nucleoplasty, IDET and radiofrequency neu¬rolysis, as well as spinal implantable devices and endoscopic discectomy. New technology has opened many new doors for the treatment of pain Pain is broken down into specific pain generators to identify very specific treatments for each component of the overall pain. Dr. Nasiek looks forward to implementing new technology as it develops, in order to continue to provide the highest level of pain management available.
Dr Nasiek, MD expertise in pain management procedures and interventions allows him to teach his fellows colleques physicians and surgeons the newest techniques and methods of interventional pain management. Dr Nasiek organizes workshops and teaches courses in percutenaus decompression, IDET and provocative discography.
Dr. Nasiek, MD completed his residency and fellowship at St Vincent Hospital and Medical Center in New York. Dr. Nasiek is in private practice in New Jersey and New York since 1996.
Dr. Nasiek, MD is one of the area's leading specialists in the treatment of pain.
His credentials include: Diplomate American Board of Pain Medicine, Diplomate American Board of Anesthesiology, Diplomate American Academy of Pain Management and Diplomate American Board of Interventional Pain Physicians.
Dariusz J. Nasiek, M.D., a New Jersey unique triple board-certified pain management physician and anesthesiologist who specializes in minimally invasive pain management serves as Medical Director of Anesthesiology at Bergen Passaic Ambulatory Surgical Center and Hackensack Surgical Center.
Dr Nasiek and his partners in Allied Neurology and Interventional Pain Practice, PC have six conveniently located offices in Northern and Central New Jersey. Joined by experienced and highly-trained associates, Dr.Nasiek adheres to a philosophy that an individualized approach must be devised for each and every patient he treats and multidisciplinary approach with multiple specialists involved in the patient treatment. Equally important to Dr. Nasiek, is providing the safest environment possible in which to perform the numerous innovative procedures which he has expertly mastered during his career.
Many physicians find themselves limited in what they can offer pain patients who return after conservative treatment with unresolved or unresponsive pain. Prescription pain medication is certainly not the answer. Most of these patients are not surgical candidates or do not want to have surgery. That's where non-surgical minimally invasive interventional pain techniques are most effective. The greater awareness brought to the many options available between conservative treatment options and surgical treatment options, the greater the likelihood of finding success in relieving the pain.
Pain Management
800 River Drive
Garfield
, NJ
tel:
Click phone# to call
and tell them you found their ad in Polish Pages
S P O N S O R E D   A R T I C L E
For the most up-to-date information, please contact the company directly.
The photos contained in the article serve only as an illustration of the article.
When calling this company, please reference POLISH AMERICAN PAGES.

Other articles: HEALTH, BEAUTY, LEISURE
SEE MORE