Obamacare - Open Enrollment begins Nov. 15, 2014
November 12, 2014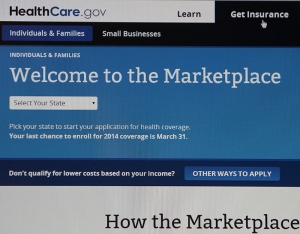 Open Enrollment for the Health Insurance Marketplace begins Nov. 15, 2014, and runs through Feb. 15, 2015.
Consumers should visit HealthCare.gov to review and compare health plan options and find out if they are eligible for financial assistance, which can help pay monthly premiums and reduce out-of-pocket costs when receiving services. All consumers shopping for health insurance coverage for 2015— even those who currently have coverage through the Marketplace — should enroll or re-enroll between November 15 and December 15 in order to have coverage effective on Jan. 1, 2015.

 
Here are the most important dates for 2015 coverage:
November 15, 2014: Open Enrollment starts -- the first day you can apply for 2015 coverage
December 15, 2014: The last date to enroll for coverage that starts January 1, 2015
December 31, 2014: Date when all 2014 Marketplace coverage ends, no matter when you enrolled
January 1, 2015: The date 2015 coverage can start if you apply by December 15, 2014, or if you accept automatic enrollment in your 2014 plan or a similar plan
February 15, 2015: The last day to enroll in 2015 coverage. If you miss this deadline, you can't sign up for a health plan inside or outside the Marketplace for the rest of 2015. The only exception is if you qualify for a Special Enrollment Period.
Szukasz firmy ubezpieczeniowej aby pomogła Ci w języku polskim
w załatwieniu ubezpieczenia zdrowotnego?
KLIKNIJ TUTAJ >>>
Other articles: HEALTH, BEAUTY, LEISURE
SEE MORE