New Summer Camp 2014 at PLAY in Greenpoint (NY).
June 05, 2014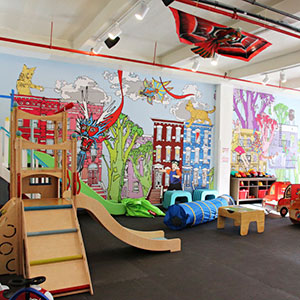 Children will be exposed to music, art, dance, concerts and soccer classes throughout the day.
The exciting new Summer Camp at PLAY Greenpoint for children 3 to 5 years old is a drop-off program for parents who want their children enrolled in a creative, active and enriching camp experience.  A healthy snack and lunch are provided.
There will be at least one general educator and one administrator present at all times.
Partners: PLAY Greenpoint, Sage Music School, LIC School of Ballet, SocRoc Soccer, Insightful Entertainment, and Art Table Studio.
To enroll, simply add the number of weeks you wish to attend to your shopping cart.  Please list the weeks you will attend in the notes section.
Monday-Thursday, 9 AM–2 PM
Week 1: July 14-17
Week 2: July 21-24
Week 3: July 28-31
Week 4: August 4-7
9 am-9:15 am: Drop off
9:15-10 am: Soccer and Fitness with SocRoc – McCarren Park or Indoors if raining
10:15 am: Wash-up and Healthy Snack
10:45-11:30 am: Music and Dance

Introduction to music by SAGE Music
Dance, Ballet and Movement by LICSB

11:30 am-12:15 pm: Wash-up and Lunch
12:15-1 pm: Right Side of Brain – Art and Crafts
1-1:15 pm: Clean-up and snack
1:15-2 pm

Left Side of Brain – Math and Science, Block Building, Puzzles and Language Skills
Structured, teacher-led group or circle games
Open PLAY!

2 pm – Dismissal and Pick-up
Extension available – please email info@playgreenpoint.com for details


http://playgreenpoint.com/summer-camp-2014/